MX-30 Design Hits and Misses - Our Take On Mazda's Newest Crossover
The all-new Mazda MX-30 is a small crossover with many new features for the brand. Many of the things we love about Mazda vehicles are included. For example, adaptive headlights that turn into corners, a heated steering wheel, a high-quality head-up display, and Mazda's console-mounted volume knob. However, this vehicle is packed with firsts for Mazda.
Related: Mazda MX-30 Battery-Electric Crossover Review - There's More To The Story
We enlisted local vehicle expert Max Barnett, who helped us find all the cool things Mazda has come up with in this new vehicle. Before we got started we asked Max what he thought of the new MX-30 and he withheld judgment, just as any proper vehicle evaluator would. After he did a complete investigation he had a very interesting take on the MX-30.

See A TikTok Video of this Vehicle Here.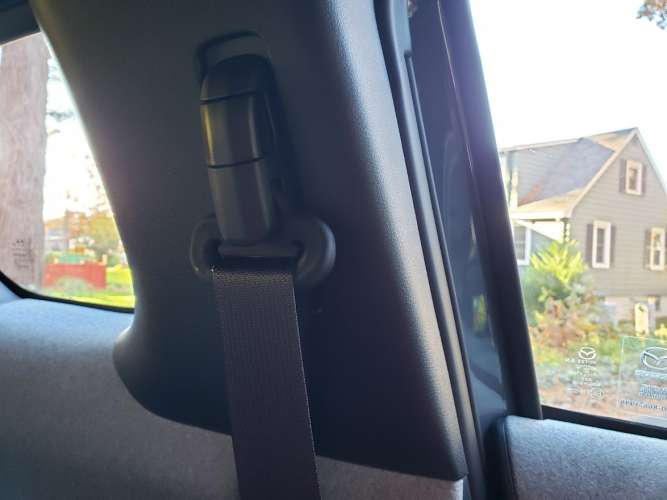 - Mazda MX-30 Rear Doors
The rear doors are hinged at the back. One must first open the front door, then can open the rear smaller-than-standard door. We are not sure what the upside of this is. We do know the downside. The chunky B-pillar needed to make the rear doors work creates a blind spot over the driver's left shoulder.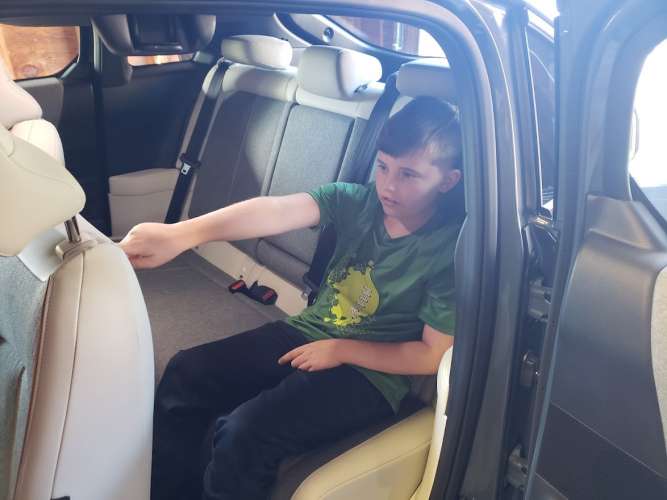 - Mazda MX-30 Driver's Seat Controls For Rear Passenger
Max was checking out the sizing of the MX-30's rear seats when he discovered that Mazda installed a handy button a rear passenger can use to move the driver's seat forward. This to aid in exiting through the unusual side rear doors. Like a similar feature we see on some Genesis vehicles we test, this feature is a hit.
Related: Check Out a TikTok Video Of his Feature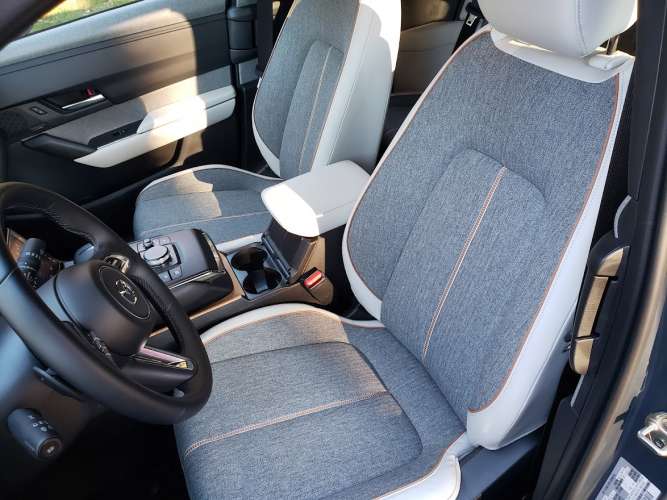 - Mazda MX-30 Front Seat and Door Trim Surfaces
The seats of the MX-30 are made from two-tone white leatherette contrasted by gray or brown and black fabric. The MX-30's door trim is made from recycled polyethylene terephthalate (PET) bottles. This is an unqualified success. We loved the look and feel of the seats and trim. It was cold during our testing and the cloth was super cozy when combined with Mazda's seat heaters. That the materials are "vegan" and use recycle plastic is a bonus, not the focus.
- Mazda MX-30 Cork Trim
The cork trim works very well. It feels warmer to the touch in cool weather and has an upscale vibe. Read more about Mazda's use of cork here.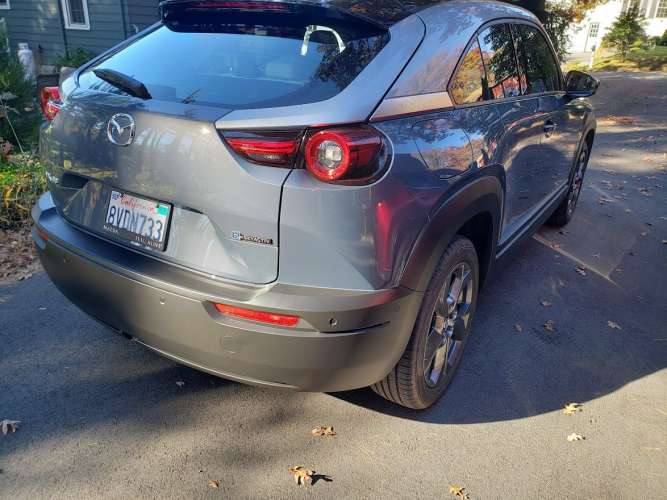 - Mazda MX-30 Matte Finish Rear Bumper and Center Console
Mazda is expert at using plastics to create a premium look. The black plastic rear bumper and center console looked anything but premium to our eye. Perhaps there was a cost-saving of some significance here. We feel it contrasts with Mazda's move upmarket.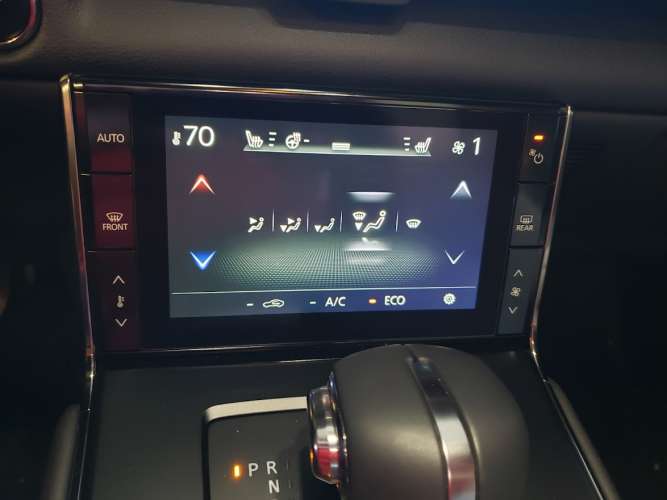 - Mazda MX-30 HVAC Screen
Mazda opted to move away from some conventional buttons and use a small screen for HVAC instead. We feel this is subjective. The upside of conventional buttons is they are easier to locate and actuate, thus less distracting.
- Mazda MX-30 No Spare
Our tester lacked a spare tire. While we do understand this is becoming a common practice with EVs, this owner of crossovers does not support the move.
- Mazda MX-30 Android Auto and Apple CarPlay / Phone Charger
Mazda came late to Android Auto and Apple CarPlay technology. The MX-30 requires a cord for the systems to operate. It's past due for Mazda to move to a wireless system. There was also no wireless phone charger.
- Mazda MX-30 Power-Folding Side Mirrors
The MX-30 is designed to be an urban vehicle. We feel its power-folding mirrors are an outstanding addition. Parking in the city with mirrors extended is always a risk. Mazda is wise to add this feature.
Max Barnett's Final Mazda MX-30 Opinion
After Max had ample opportunity to crawl all over the MX-30, he had a simple summary. When asked what he thought of the MX-30 overall he said, "It's weird. But in a good way."
John Goreham's Mazda MX-30 Final Opinion
Echoing Max's sentiments, I agree that the world does not need another cookie-cutter gas-burning crossover. The MX-30's interior cork trim, recycled PET door trim, and leatherette and cloth seating surfaces are fantastic. The power seat button for the rear passengers to move up the driver's seat is a nice touch. I'm neural on the HVAC control screen, and I am not a fan of the black plastic used on the bumper and center console.
Overall, Mazda deserves credit for trying new things on its latest crossover. Tell us your opinions in the comments section below.
John Goreham is a long-time New England Motor Press Association member and recovering engineer. John's interest in EVs goes back to 1990 when he designed the thermal control system for an EV battery as part of an academic team. After earning his mechanical engineering degree, John completed a marketing program at Northeastern University and worked with automotive component manufacturers, in the semiconductor industry, and in biotech. In addition to Torque News, John's work has appeared in print in dozens of American news outlets and he provides reviews to many vehicle shopping sites. You can follow John on TikTok @ToknCars, on Twitter, and view his credentials at Linkedin
Re-Publication. If you wish to re-use this content, please contact Torque News for terms and conditions.