The new Mazda CX-50 Meridian will be an off-road capable crossover featuring many of the elements that Subaru packs into its legendary Outback and Forester, and which Ford packs into the Bronco Sport. Every CX-50 will be all-wheel drive. Unlike the CX-5, the CX-50 has an off-road drive mode. Special drive modes are great, but anyone who drives past the end of the pavement knows that one thing matters more than any other - tires.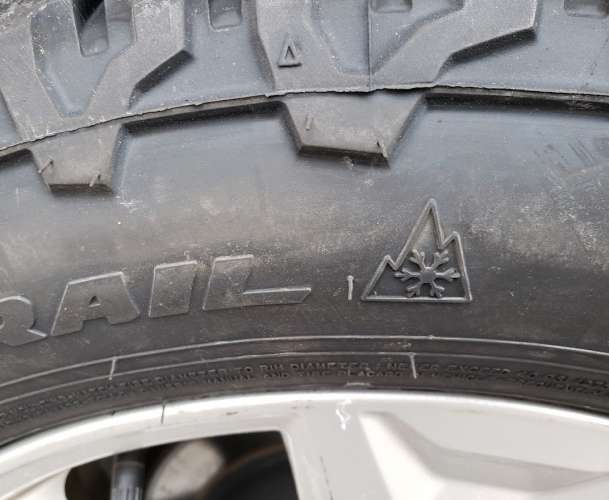 Mazda's public preview images of the CX-50 Meridian show it wearing Falken WildPeak A/T Trail tires. This tire was designed specifically for crossover SUVs by Falken. Knowing that owners prefer not to swap their tires twice per year when winter arrives and ends, Falken designed the WildPeak A/T Trail tire to not just be trail-rated, but also capable of handling severe snow duty. The tire features the three-peak-mountain-snowflake symbol denoting this capability.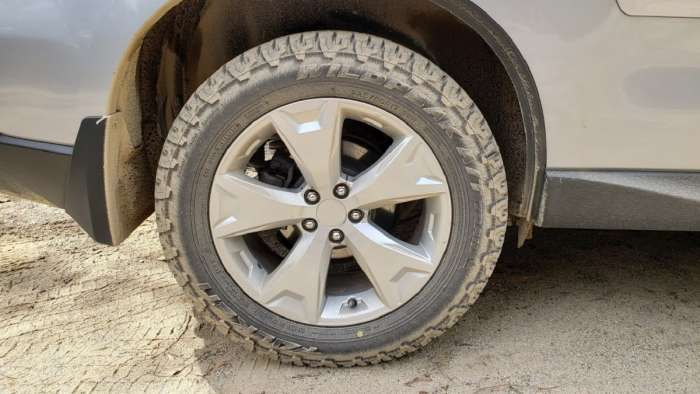 Special off-road trims like the CX-5 Meridian based on already capable all-wheel drive crossover SUVs benefit from a tire with a bigger sidewall, a stronger sidewall, and a tread that is versatile enough for off-roading and snow. The trick is to design the tire so it won't make you crazy on the highway due to tire hum. Tire makers are finally cracking that code.
This new type of tire is important for those crossover owners who actually use their vehicle off-pavement. We felt it was so important that we obtained a set of test tires from Falken to conduct a long-term test. You can read the first installment of our multi-part test of the Falken WildPeak A/T Trail tire here.
Related Story - Winter Testing - Falken WildPeak A/T 3W
The all-new Mazda CX-50 has begun production and its initial customer deliveries were completed this past month. Mazda's new American-built crossover will be produced in numbers up to 150,000 units or year, the factory's capacity. Or at least Mazda's part of the factory. It is shared with Toyota, which is producing a new crossover on its lines there as well.
The Meridian trim will arrive as a 2023 model year vehicle later this year. Hopefully in time for winter. Watch Torque News for updates on all Mazda products, and the new CX-50 in particular.
Images of Mazda CX-50 courtesy of Mazda. Images of Falken WildPeak tires by John Goreham.
John Goreham is a long-time New England Motor Press Association member and recovering engineer. John's interest in EVs goes back to 1990 when he designed the thermal control system for an EV battery as part of an academic team. After earning his mechanical engineering degree, John completed a marketing program at Northeastern University and worked with automotive component manufacturers, in the semiconductor industry, and in biotech. In addition to Torque News, John's work has appeared in print in dozens of American news outlets and he provides reviews to many vehicle shopping sites. You can follow John on TikTok @ToknCars, on Twitter, and view his credentials at Linkedin
Re-Publication. If you wish to re-use this content, please contact Torque News for terms and conditions.