The leaves are turning, and the mornings are crisp. Many vehicle owners are now thinking of purchasing a set of dedicated winter tires so that they can be well-prepared for driving in wintery conditions. Being a New Englander who tests tires for a living, I can say I have been there and done that. For decades, I owned winter tires and would religiously swap off my all-seasons in the fall and put on the winter rubber. Come springtime, I'd swap them off again. What a hassle! At one point, I had 16 tires for two cars.
The good news is that nearly all major tire manufacturers are now producing all-weather tires that come rated for severe snow duty but that you can use all year long. Unlike all-season tires, these new-generation tires are great in deep snow and blizzard conditions. We've been testing more and more media vehicles equipped with such tires. Some we quite like, and some we don't like. Here are the two best we have tried so far, and which type of vehicle and driving they are best matched to.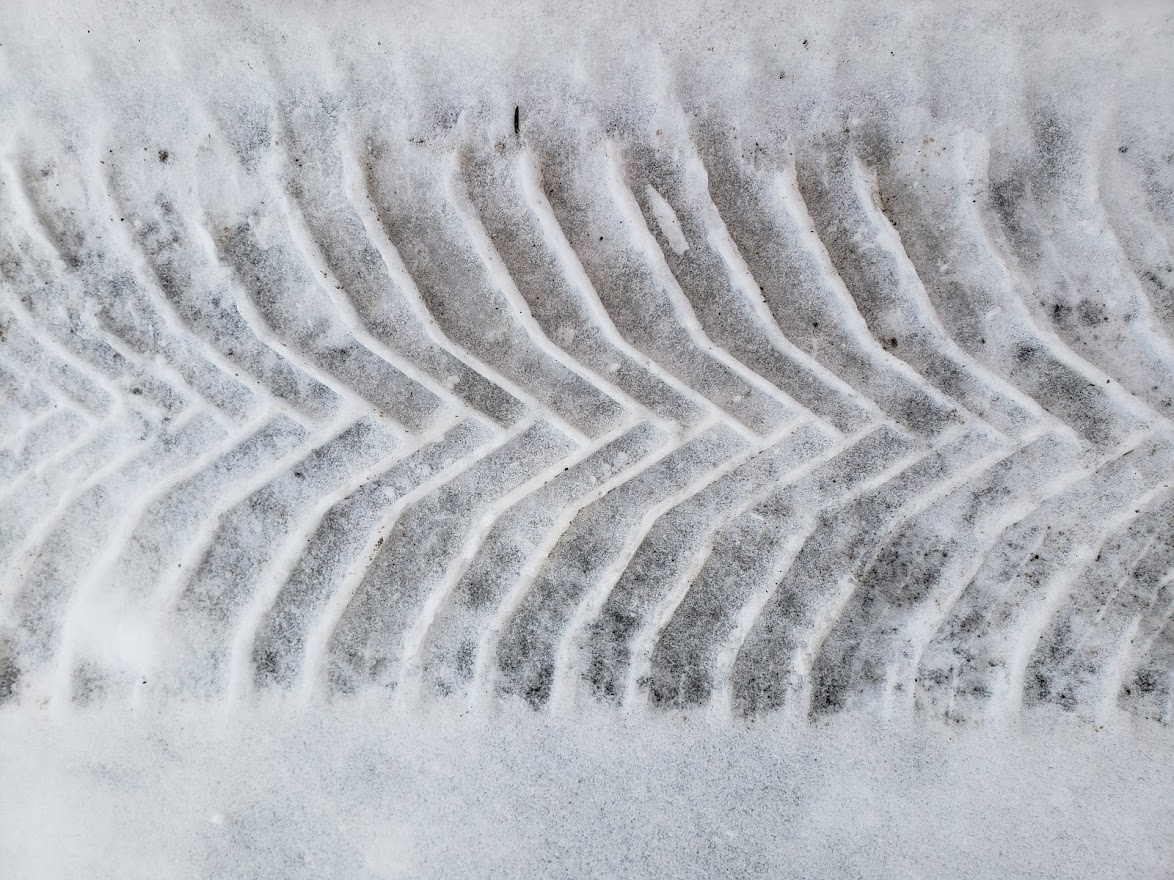 All-Weather, Winer-Capable Tire For Cars and Crossovers - Michelin CrossClimate2
You can't visit a Facebook club for any crossover today without seeing posts about these amazing tires. The Michelin CrossClimate2 tire has a unique design we had never seen before when it entered the U.S. market a few years back after first debuting in Europe. 
The CrossClimate2 has a direction V-groove design with deep tread grooves. This is an actual all-season tire, perfectly livable in Spring, summer, and fall. We have tested the CrossClimate2 for more than two years and have found no bad habits. Over 30,000+ miles, the tires have not become louder than typical tires, do not result in lower fuel economy, and yet, they are superior to all-season tires in winter driving. 
The CrossClimate2 has the three-peak mountain snowflake symbol, denoting that the tires have met the industry standard for severe snow duty. We've tried them in fresh snow, and they perform much like dedicated winter "snow" tires. They have great traction in snow, light or deep, and make great all-around tires. After two years of use, we measured the tread depth at over 7mm, which means they are very long-lasting. 
These tires work great for those who want a tire that will work in snowy conditions, but who plan to stay on-road, meaning not going off pavement. If you need a four-season tire that can also head off-pavement, read on. Tire Rack says that these tires score "Excellent" in both Winter/Snow and also Noise categories.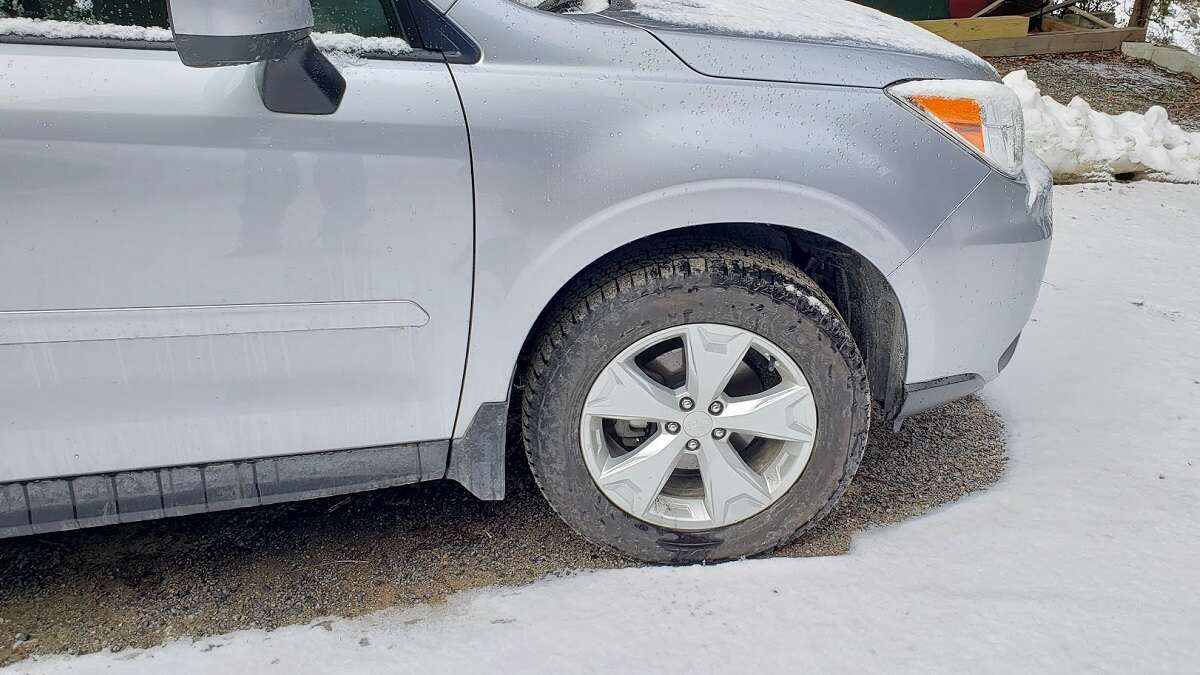 All-Weather, Winter-Capable Tire For Crossovers and SUVs That Sometimes Go Off-Pavement
Falken WildPeak A/T Trail
Many crossover and SUV owners like to continue driving when the pavement ends. Maybe it's a dirt road leading to a cabin or a camp. Perhaps it is an overlanding trail in the high desert. Maybe just a trailhead access road. Some do legitimate off-roading now and again. For these owners who also want a tire capable of handling winter conditions, the Falken WildPeak A/T Trail tire checks all the boxes, and does not come burdened with any bad habits.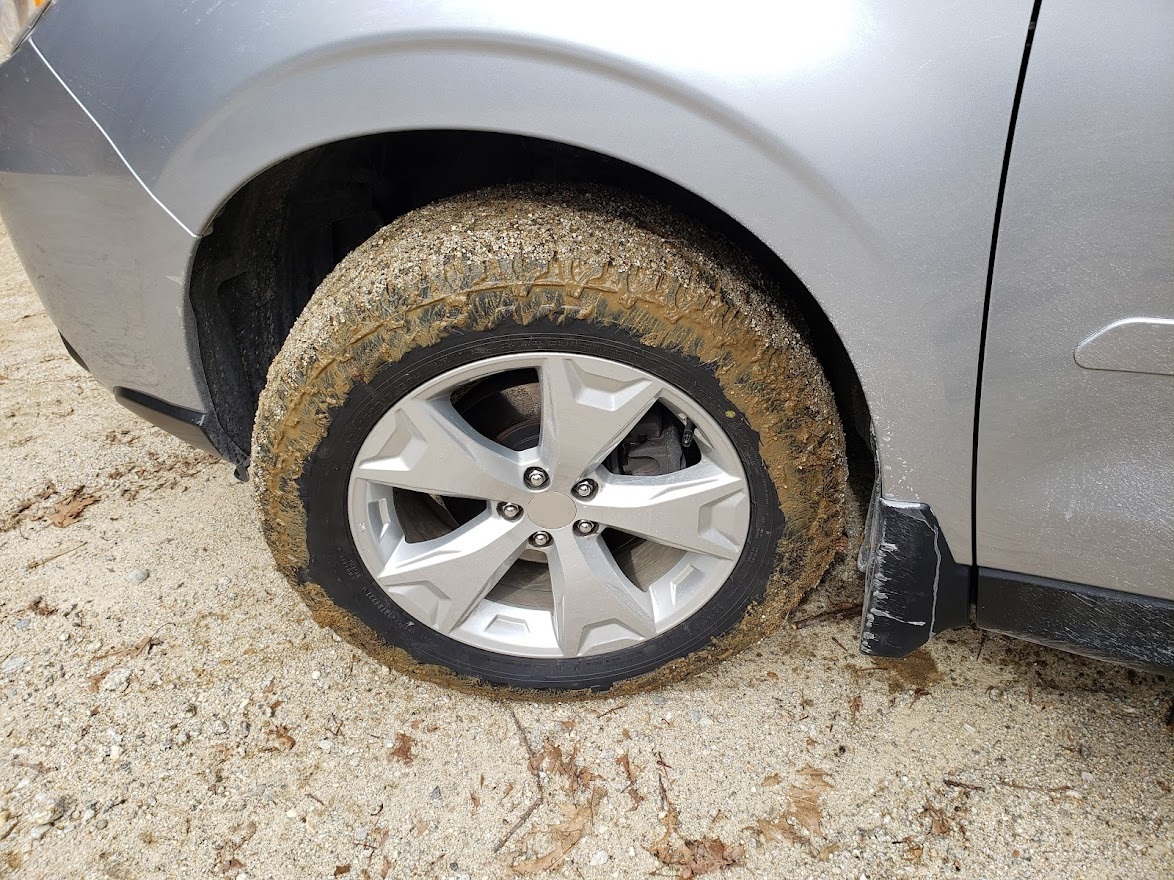 The WildPeak A/T Trail was specifically designed for those who want some off-road along with legitimate winter capability but who don't want to listen to the loud hum of full-whammy all-terrain tires every day on their commute to work. This tire is also available in common crossover and SUV OEM sizes, so you don't have to have giant 35" tire sizes to make use of them.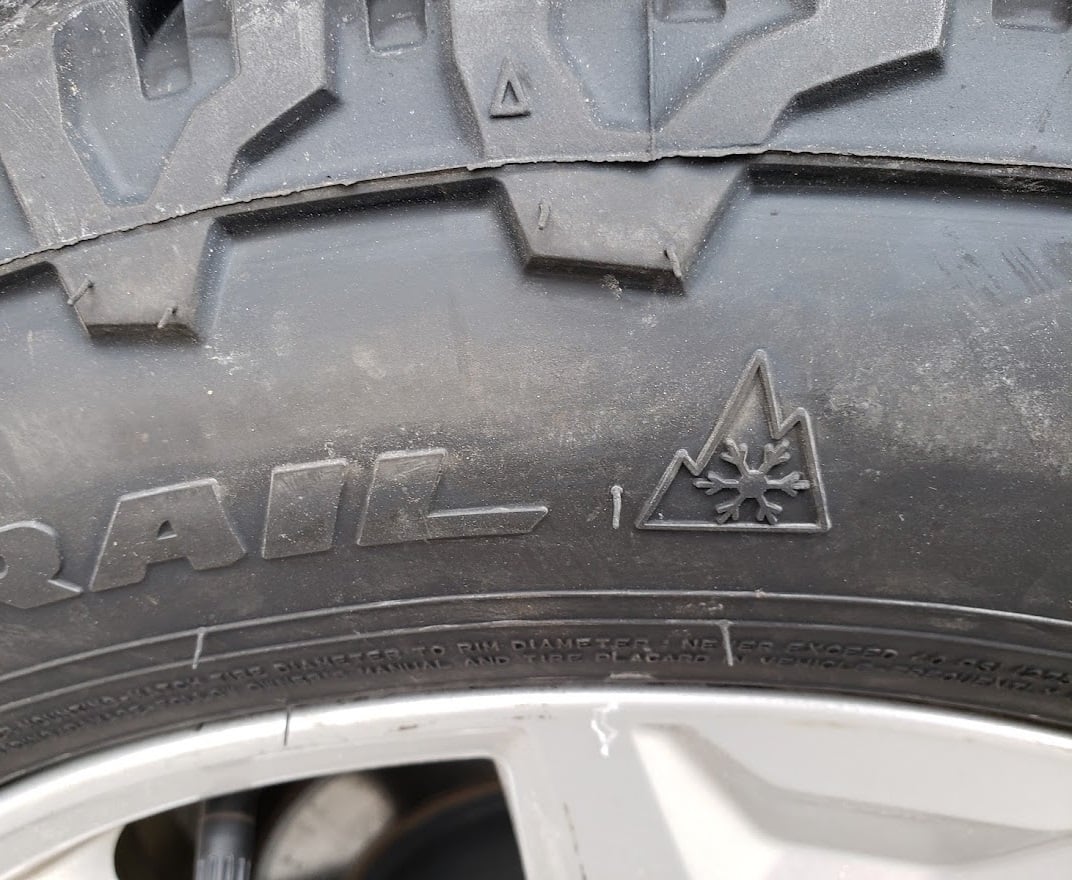 Like the CrossClimate2, this tire has the three-peak mountain snowflake symbol and has earned the severe snow duty rating. In our testing on snow over dirt trails, the WildPeak A/T Trails shined. They over a protected sidewall and the deep tread you want, but don't drive you crazy with compromises.
These tires are a bit louder than touring tires, but not so much that you will notice. Let's face it: a lot of popular crossovers and SUVs are not exactly quiet inside anyway. In our testing, the mileage did not suffer compared to all-season OEM tires. Just like the CrossClimate2s, Tire Rack says that these tires score "Excellent" in both Winter/Snow and also Noise categories. 
One Reality Check - Ice
As great as these two tires are in wintery conditions, including deep snow, they cannot match the performance of a dedicated winter tire with studs on icy pavement. Ice under snow is also an area where dedicated winter tires are the best solution. However, most drivers spend nearly all of their time on roads that are kept well clear of ice by the local DPW and state highway department. And there does come a point at which even winter tires are not safe on ice. If your local government has delared a state of emergency and advised you to stay home due to excessive icing, perhaps you should?
If you are a driver who needs to get to work on normal snow days, who likes to ski and wants a tire that will work great in snow on the way to the resort, or if you have a remote cabin that you wish to access in winter, either of these tires will do the trick. If you stay on pavement, pick the CrossClimate2. If you venture off-road a bit, the WildPeak A/T Trail tires are better suited to your needs. Take it from a veteran winter driving expert. Modern tire designs now offer much of the capability that winter tires bring to the table but without compromises and hassles. 
John Goreham is an experienced New England Motor Press Association member and expert vehicle tester. John completed an engineering program with a focus on electric vehicles, followed by two decades of work in high-tech, biopharma, and the automotive supply chain before becoming a news contributor. In addition to his eleven years of work at Torque News, John has published thousands of articles and reviews at American news outlets. He is known for offering unfiltered opinions on vehicle topics. You can follow John on Twitter, and connect with him at Linkedin.
Top of page image of RAV4 with Michelin CrossClimate2 tires courtesy of Ed Woz.