It's Wednesday, so I'm sorting out the infotainment system in a new $91,000 press truck that my publication will be testing for readers. Let's see, the automatic dog polisher is set to "Full," the seven-way differential lock is set to "Urban," and I'll get used to the advertisement for the Nav system subscription I don't want, and nobody will ever want. Why can't vehicles be simpler? And less expensive? And more fuel efficient. Like the Maverick.
My colleagues and I were together recently for an event, and we were talking about some of the test vehicles we all fell in love with. Surprisingly, many of my peers have the base Maverick on their personal wish list. Here's why it makes my list.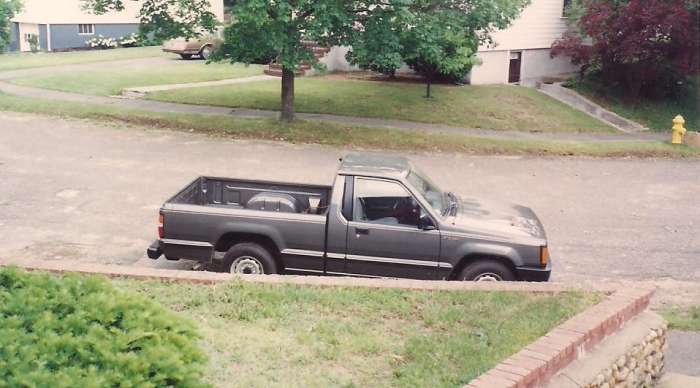 Reason 1 To Love the Base Ford Maverick Hybrid - Steelies
Steelies are steel wheels. In the case of the Ford Maverick, they are not a fashion statement. They are, in fact, the exact opposite. I've never really cared much about what other people think of my car's looks, and I don't consider trucks things of beauty, but tools. The Maverick's steelies are a representation of simplicity. That's why I like them now, and why I liked them on the very first new vehicle I purchased about 30 years ago.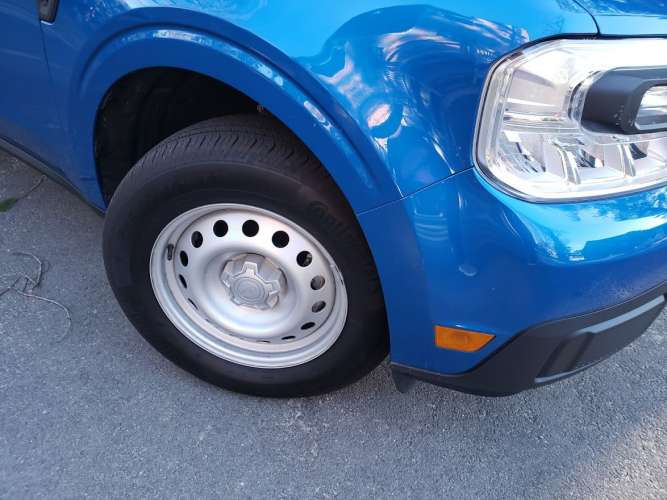 Reason 2 To Love the Base Ford Maverick Hybrid - It Drives Great
The Maverick is sort of like a Ford Escape Hybrid with a small pickup bed instead of a closed cargo area. The biggest upside to this is that the Escape handles and drives better than any truck ever built, with the possible exception of the twice-as-expensive Honda Ridgeline. I like vehicles that drive great. So I like the Maverick.
Reason 3 To Love the Base Ford Maverick Hybrid - It Gets Incredible Mileage
In my testing of the Maverick, the Maverick returned 36 MPG. Even with inflation in full swing, that makes the Maverick less expensive for me to power than a battery-electric vehicle. Electricity is very expensive near Boston, and for the most part, it comes from fossil fuels. Hybrids are a sensible way to keep costs low and one's carbon footprint reasonable.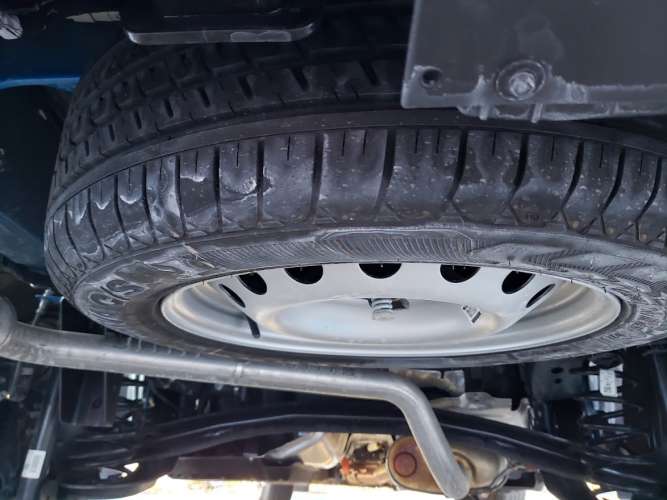 Reason 4 To Love the Base Ford Maverick Hybrid - It Has a Spare Tire
I'm a fan of spare tires in practical vehicles. I prefer not to be at the mercy of a tow truck unless it is unavoidable.
Reason 5 To Love the Base Ford Maverick Hybrid - It Is Super Inexpensive
We polled members of the Ford Maverick club on Facebook and asked members what they actually paid for their base truck. The majority report paying under $22K. Sure, some Ford dealers do mark up in-demand vehicles. Others don't. I plan to get mine from one that does not.
Reason 6 To Love the Base Ford Maverick Hybrid - It Has Gears In Its CVT
I'm not a huge fan of CVTs. Also not a huge fan of geared transmissions. What I like about the Ford Maverick's novel transmission is that it is a CVT, and it also has gears. Not sure why that appeals to me, but it may have to do with my ongoing recovery from engineering.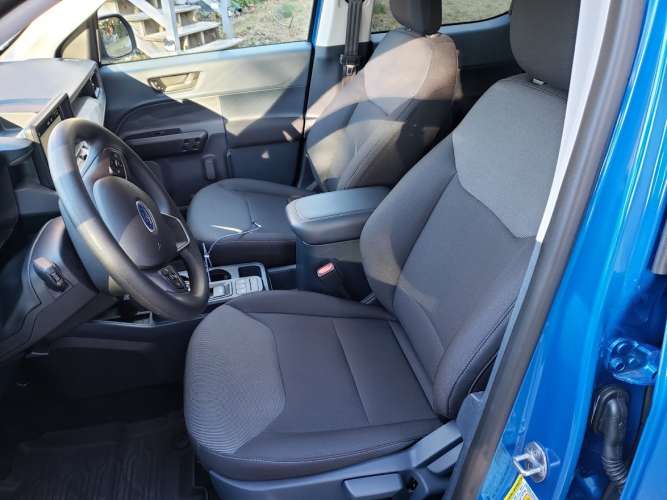 Reason 7 To Love the Base Ford Maverick Hybrid - Cheap Plastic Interior
Calfskin, carbon fiber, and open-pore wood all have their place. In my opinion, that place is not the inside of a daily driver. The Ford Maverick's interior looks like the parts all cost under a dollar. If one falls off or breaks, that gives me hope that I can get an inexpensive replacement and bolt it on.
Reason 8 To Love the Base Ford Maverick Hybrid - That Tiny Little Cargo Bed
I need a pickup truck for simple homeowner-type projects and for outdoor activities. Mountain bikes or kayaks work great in pickup beds, and the lower the bed, the better. Ginormous pickups with steps, ladders, and handles are dumb, in my opinion. If you transport enormous things, good for you. I don't, and I have happily lived a half century without ever needing to have a monster truck registered in my name. I'm planning to go the distance.
Reason 9 To Love the Base Ford Maverick Hybrid - It's Better Than the Ranger For My Needs
I respect the Ranger. I get it. It's the classic small body-on-frame truck. But I like the Maverick better for a couple of reasons. First, the Maverick drives better, and every single time I use a vehicle, I drive it. Second, the Maverick is bigger inside than the Ranger. I like ample interior space in my smallish vehicles. So, for me, the Maverick is a better truck than the Ranger, which Ford has just above the Maverick on its pecking order. My personal pecking order is inverse to most truck buyers'.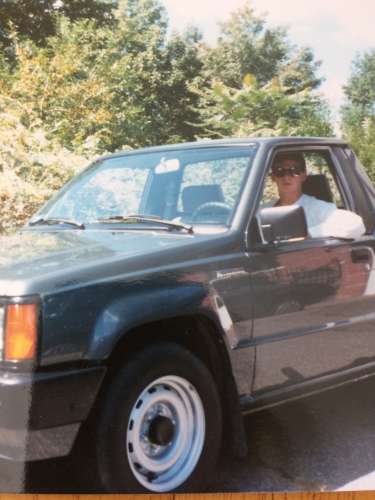 Reason 10 To Love the Base Ford Maverick Hybrid - I Miss My Truck
The very first vehicle I ever bought was a 2WD base compact pickup with steelies. It cost $5,999 NEW in 1993 and was reliable and affordable. Returning to that formula appeals to me, and the Maverick is the only small truck in America that really fits the bill.
Do you like the Maverick too? If so, feel free to tell us in the comments below why you like it, and which trim you are shopping for.
John Goreham is an experienced New England Motor Press Association member and expert vehicle tester. John completed an engineering program with a focus on electric vehicles, followed by two decades of work in high-tech, biopharma, and the automotive supply chain before becoming a news contributor. In addition to his ten years of work at Torque News, John has published thousands of articles and reviews at American news outlets. He is known for offering unfiltered opinions on vehicle topics. You can follow John on Twitter, and TikTok @ToknCars, and view his credentials at Linkedin
All images in this story are the author's own.