Something Borrowed - Toyota 4th-Generation EV Crossover Has Subaru's XMODE AWD Technology
Twenty-five years after it introduced the world's first electric crossover, Toyota revealed its fourth-generation electrified crossover (which is also its third-generation battery-electric crossover) this week during a global reveal event. The new bZ4X series will be Toyota's latest battery-electric crossover and will join the RAV4 Hybrid, Venza Hybrid, Highlander Hybrid, and RAV4 Prime PHEV in Toyota's green crossover lineup in the coming year. When it does, the bZ4X will benefit from technology from Toyota's long-time partner, Subaru.
Related Story: Toyota Introduces Its Third-Generation Electrified Crossover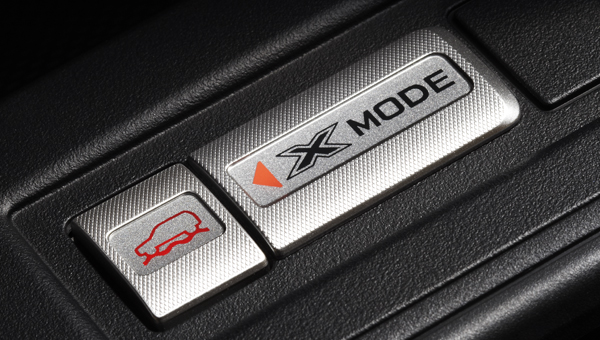 What is XMODE
Subaru's XMODE is an AWD system that enables a vehicle to handle more than one type of condition. For example, while many vehicles offer just one AWD setting and many more offer a few, Subaru's XMODE offers a standard mode plus two more for snow and deep snow conditions. Experienced Subaru XMODE owners know that in conjunction with enabling or disabling traction control, an XMODE-equipped Subaru crossover offers a wide range of AWD choices for a driver enjoying a drive in inclement weather.
Related Story: 2021 Toyota RAV4 Prime's Mysterious All-Wheel Drive System Explained
Toyota's Electric AWD
Like its current EV crossovers now on the market, the new bZ will feature an AWD system that has no drivetrain connection from front to rear. Rather, separate motors will drive the front wheels and rear wheels. This system is now mature at Toyota having been used on multiple generations of electrified vehicles. The benefits include improved reliability and reduced maintenance by comparison to conventional mechanical AWD systems. Also, the floor of the vehicle can be flatter, and the battery tray can be lower in the vehicle, helping to lower the center of gravity of the vehicle which improves handling and safety.
Related Story: Subaru Solterra With X-Mode Is No Big Deal - Why Fans Want A Wilderness Trim

Toyota's Expected MODES
Toyota said during the global reveal that its new Subaru-derived AWD system will feature XMODE with snow/mud, deep snow and mud (below 20 km/h), and Grip Control for off-road driving in tough conditions (below 10 km/h). These will likely augment standard mode, Sport Mode, and ECO mode settings for the powertrain.
Related Story - Toyota's New bZ Electric Vehicle's Roof Adds 17,000 Miles Of Range
Will Toyota borrowing XMODE from its partner Subaru make you more likely to try Toyota's fourth-generation EV crossover? Tell us in the comments below.
John Goreham is a long-time New England Motor Press Association member and recovering engineer. John's interest in EVs goes back to 1990 when he designed the thermal control system for an EV battery as part of an academic team. After earning his mechanical engineering degree, John completed a marketing program at Northeastern University and worked with automotive component manufacturers, in the semiconductor industry, and in biotech. In addition to Torque News, John's work has appeared in print in dozens of American news outlets and he provides reviews to many vehicle shopping sites. You can follow John on TikTok @ToknCars, on Twitter, and view his credentials at Linkedin
Re-Publication. If you wish to re-use this content, please contact Torque News for terms and conditions.