Michelin has won all three tire categories in Car Talk's latest 2021 Golden Wrench Awards. The categories Michelin won include Best Tire Brand, Best All-Season Tire, and Best High-Performance Tire.
Car Talk, an iconic National Public Radio staple and vehicle advice web publication, has been a source of news and entertainment for automotive enthusiasts for decades. What sets Car Talk apart from many automotive groups is the publication's willingness to call 'em like they see 'em. "Car Talk is known as the trusted voice in the automotive space," said Julie Bausch, Managing Editor. "Our Golden Wrench Awards cannot be bought. They are done on a strict methodology about what is truly a good product or service for our readers and users."
Car Talk's sources for its awards consideration include:
- Government reporting
- Consumer reviews
- Independent third-party evaluations
- Price
- A Nationwide survey of more than 800 mechanics from Car Talk's own network
"Car Talk is a trusted source of information for people who are passionate about driving," said Michelin brand director Matthew Cabe. "I'm proud to see not only Michelin as a brand honored, but also that two of our most significant products were recognized for the value and performance they bring drivers."
Related Story: When Your Vehicle Has No Spare Tire - Modern Spare Is the Solution
Writing for Car Talk in the publication's tire reviews section, vehicle tester Nicole Wakelin said, "Michelin has been in the tire business for over 100 years and is one of the top-selling tire companies in the world. It also owns BF Goodrich, which is focused on SUV and performance tires, and the more budget-friendly Uniroyal brand. Michelin has a long history of innovation, receives consistently high marks for quality, and has a strong environmental ethic."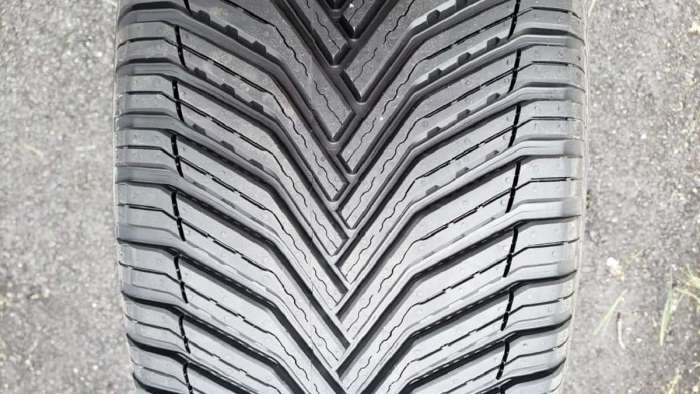 Two of Michelin's newest tire models were singled out as examples of the brand's exceptional products. The Michelin CrossClimate2 was recognized as the Best All-Season Tire of 2021. Launched last year, the CrossClimate2 has drawn rave reviews from Engineering Explained and other vehicle experts. Unlike other all-season tires, the CrossClimate2 earns the three-peak mountain snowflake symbol indicating its snow rating. The tire's unique ability to meet a wide range of driving needs without having to make the typical compromises other all-season tires make has caught the attention of drivers and automotive media. The industry buzz surrounding the CrossClimate2 spurred Torque News to conduct a long-term test of the new model.
Related Story: All-Weather Tires For Winter Are Better Than All-Season - A Bit Shy of Winter Snow Tires
The Michelin Pilot 4 S was named the Best High-Performance Tire of 2021. This tire is original equipment on many of the most popular high-performance vehicles, and it's chosen as an upgrade by many drivers looking for exceptional steering precision, directional stability, and outstanding grip on wet and dry roads.
Check out Car Talk's Tire Buyer's Guide for more information on top-rated tires.
John Goreham is a long-time New England Motor Press Association member and recovering engineer. Following his engineering program, John also completed a marketing program at Northeastern University and worked with automotive component manufacturers. In addition to Torque News, John's work has appeared in print in dozens of American newspapers and he provides reviews to many vehicle shopping sites. You can follow John on Twitter, and view his credentials at Linkedin