If your vehicle presently has Apple Car Play, but requires a cord for it to work, this story is for you. It is possible to convert your car to wireless Apple Car Play quite easily. In addition, you an also add wireless phone charging. That way, you never need your cord again when driving. Before we begin, let us re-state that for this to work, your car must already have wired Apple Car Play capability. 
Related Story: Review - $500 Mazda Android Auto & Apple CarPlay Update On 2018 CX-5
Our Test Vehicle - 2018 Mazda CX-5
Our Mazda CX-5 had wired Apple Car Play, but we were using the cord every time we got in a hassle. We are in and out of our car a lot, and plugging in and unplugging was worrisome since, eventually, the female cord port built into the iPhone will wear out. If you don't feel you need the convenience of wireless Apple Car Play, that's fine by us. But let us just say it sure feels worth it once you have the simple project complete. You will wonder why you waited so long.
Step One - Start With A Club For Your Particular Model
This story is not an advertisement for, nor an endorsement of, any particular Apple Car Play dongle. We suggest that the best one for your car is one that has proven to be reliable by another owner of your car's year, make, and model. Try a Facebook club for your model. Ask others what worked for them or use the club's search bar to look for past discussions on the topic. Get that make and model dongle for yourself.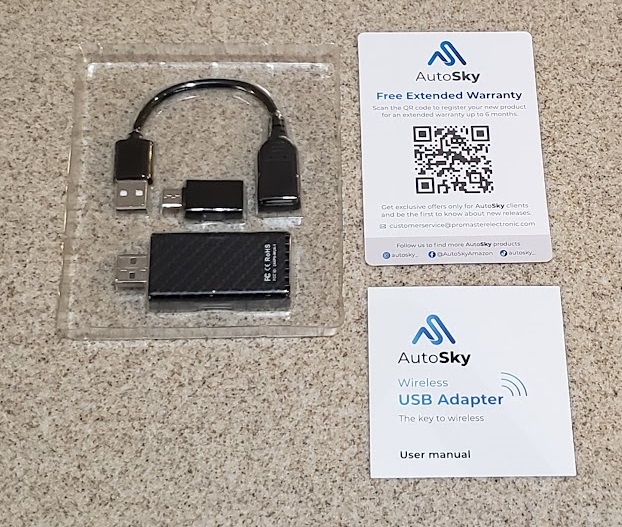 Step 2 - Buy A Dongle and Install It
Amazon has a huge selection of wireless Apple Car Play dongles for sale. We chose an AutoSKY 2023 Pro Extra Edition adapter (dongle and adapter are the same thing). At the time of this story being created, the price was $49.99. There were over 2,000 reviews, and the review average was four stars. Most of the 1.0 reviews are from folks who say, "I could not make this work in my particular model."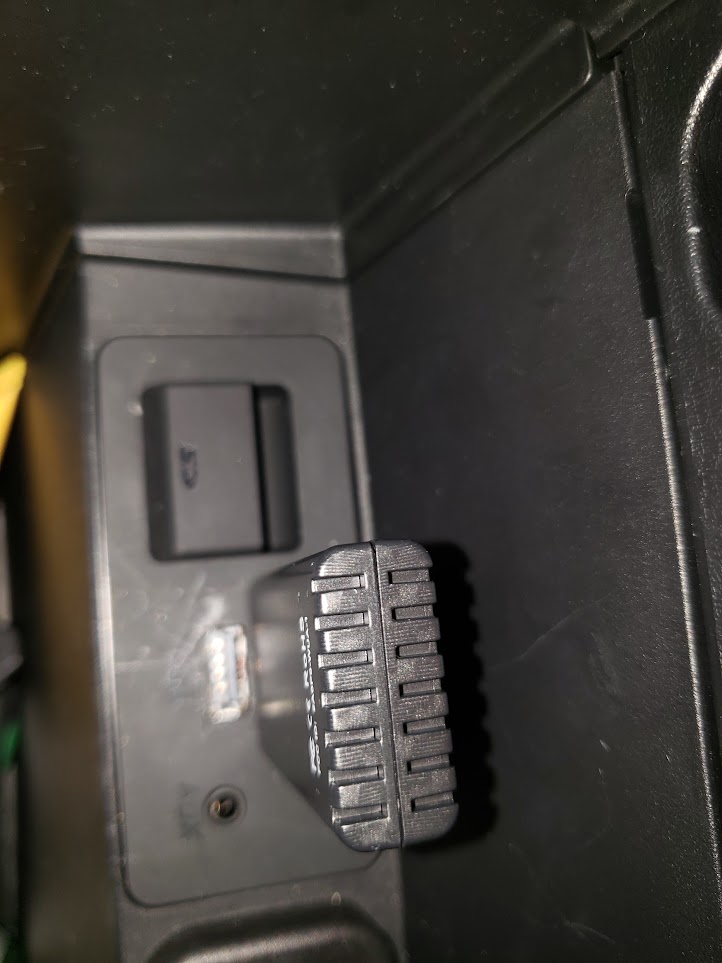 Installation is super easy. You basically do a couple of things in the right order. Start by plugging in the dongle to a USB port with communication (not just battery power). Next, you enable Apple Car Play and hit Next and Yes on your phone and the car's infotainment screen. Now Apple Car Play works with the wire. You likely already did this if you have been using the feature with a wire. Following this, you search for the new device in BlueTooth and connect. That's pretty much it. From that point on, the dongle will automatically start Apple Car Play when you enter and start your vehicle. No more cord required. In our testing, it was about a 1 minute install, and it works every time we enter the vehicle. Read the directions carefully that your device ships with, and be certain your choice of USB port is one that enables communication.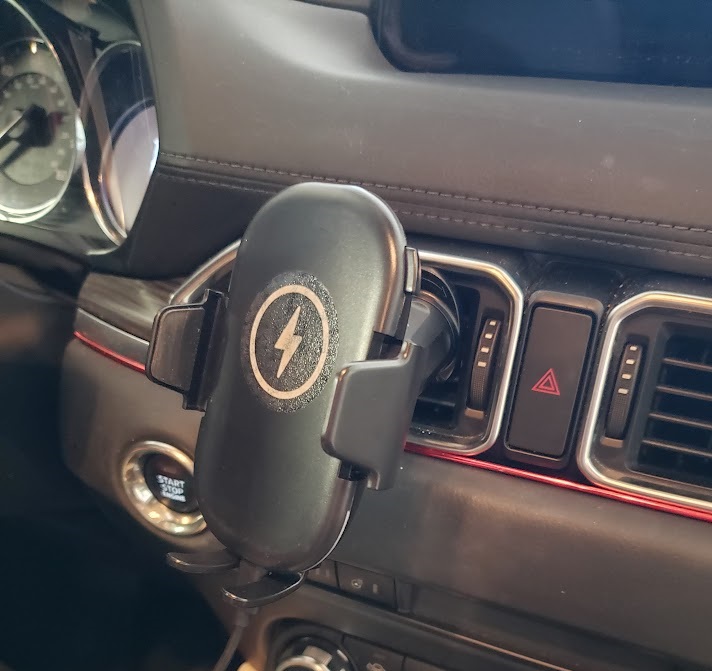 Step 2 - Buy a Wireless Phone Charger and Plug It In
The second part of this project is to ditch the cord so you no longer need to plug in to maintain or add charging of your phone's battery. We selected the OBRFFE Wireless Car Charger Mount. It simply plugs into any USB port that offers power and mounts inside your car. We chose to mount it to one of our HVAC vents. You simply drop your phone into its cradle to charge. 
We paid $18.99 for the device, but it sells for as much as $24.99 when not on sale. This product has about 1,000 reviews and a 4.3-star rating overall. We have found it to work perfectly, and our phone case didn't cause any trouble whatsoever. Devices like this are mostly to maintain your state of charge as you drive, rather than quickly charge your phone from a low state of charge back up to full. Need a faster rate of charge? You can always plug in the phone. 
Summary - Going Wireless Is Super Simple
Our silly automakers continue to behave as if these features are difficult to make work or expensive. Neither is the case. You can make your phone work wirelessly for less than $100 and with minimal effort. Perhaps an investment of 15 minutes, including buying the devices. 
Author Note: The products we mention here are not endorsed by Torque News. We paid out of pocket for them, and they were not free samples. Choose whatever model and brand your fellow vehicle owners suggest worked for your particular make and model. 
 
Images by John Goreham
John Goreham is an experienced New England Motor Press Association member and expert vehicle tester. John completed an engineering program with a focus on electric vehicles, followed by two decades of work in high-tech, biopharma, and the automotive supply chain before becoming a news contributor. In addition to his eleven years of work at Torque News, John has published thousands of articles and reviews at American news outlets. He is known for offering unfiltered opinions on vehicle topics. You can follow John on Twitter, and connect with him at Linkedin.