Despite wireless Android Auto having been available on inexpensive entry-level cars like the Hyundai Elantra now for years, new models continue to come out that require a cord to make it work. One of these is the Ford Bronco Sport. Of course, Ford has wireless Android Auto systems. It has for years. The company just didn't put that system in the Bronco Sport, which was released as a 2021 model-year vehicle. If you're still listening to adverts, news, and weather on your AM radio, this is not your story. Please feel free to skip it. If you understand the value that Android Auto offers, read on.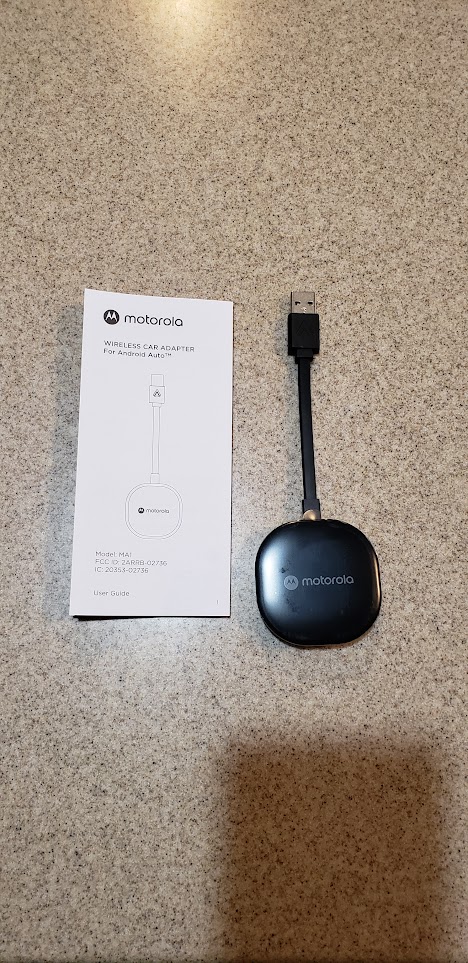 Wireless Android Auto Goals & Objectives
The primary reason to adapt a wired Android Auto system to wireless is to enable a driver to hop in a vehicle and drop one's phone into the wireless charging tray. The Bronco Sport has the perfect setup for this. By doing this, you save the bother of plugging in your phone, the hassles of replacing your cable when Android Auto decides it no longer likes that cable, and you don't have to have a cable-penetrated phone goofing up your center console area.

An additional reason for not wanting to plug in includes the inconvenience when you make frequent numerous stops. Say to get gas, hop out for food, make a stop for a few items at the store, or whatever you are doing. Sure, plugging in one time for an extended drive isn't much of a problem, but if you are in and out of your vehicle a lot, it does become a hassle, and it is particularly irksome because you know that it is not necessary with many other vehicles. 

The Biggest Test of a Wireless Android Auto Setup
Look online at reviews of wireless Android Auto dongles, and you will find that the main problems with many of them are 
1) They fail to auto-start when you get in or take a long time to auto-start.
2) They disconnect for no apparent reason from time to time.
We've tested Android Auto dongles (which you should not purchase), which had both of these problems. Here is one to avoid. 

The Motorola MA1 - Easy Setup
To set up the Motorola MA1, you begin with your phone already connected to the vehicle with your cable (which you won't need again after this process is completed). You need to be running Android Auto while wired. Simple first step, but an important one.

Next, you unplug the phone and then plug in your MA1 to the same USB port. In the Bronco Sport it is conveniently located in the center dash lower cubby. When the LED light on the MA1 flashes blue, you pair your phone with the MA1 in your phone's BlueTooth settings. Just as you would with any BlueTooth device. You are now finished. It took us about 2 minutes in total from the time we opened the box, and it worked the first time we tried it. Here is a link to the manual if you wish to review the full set of instructions.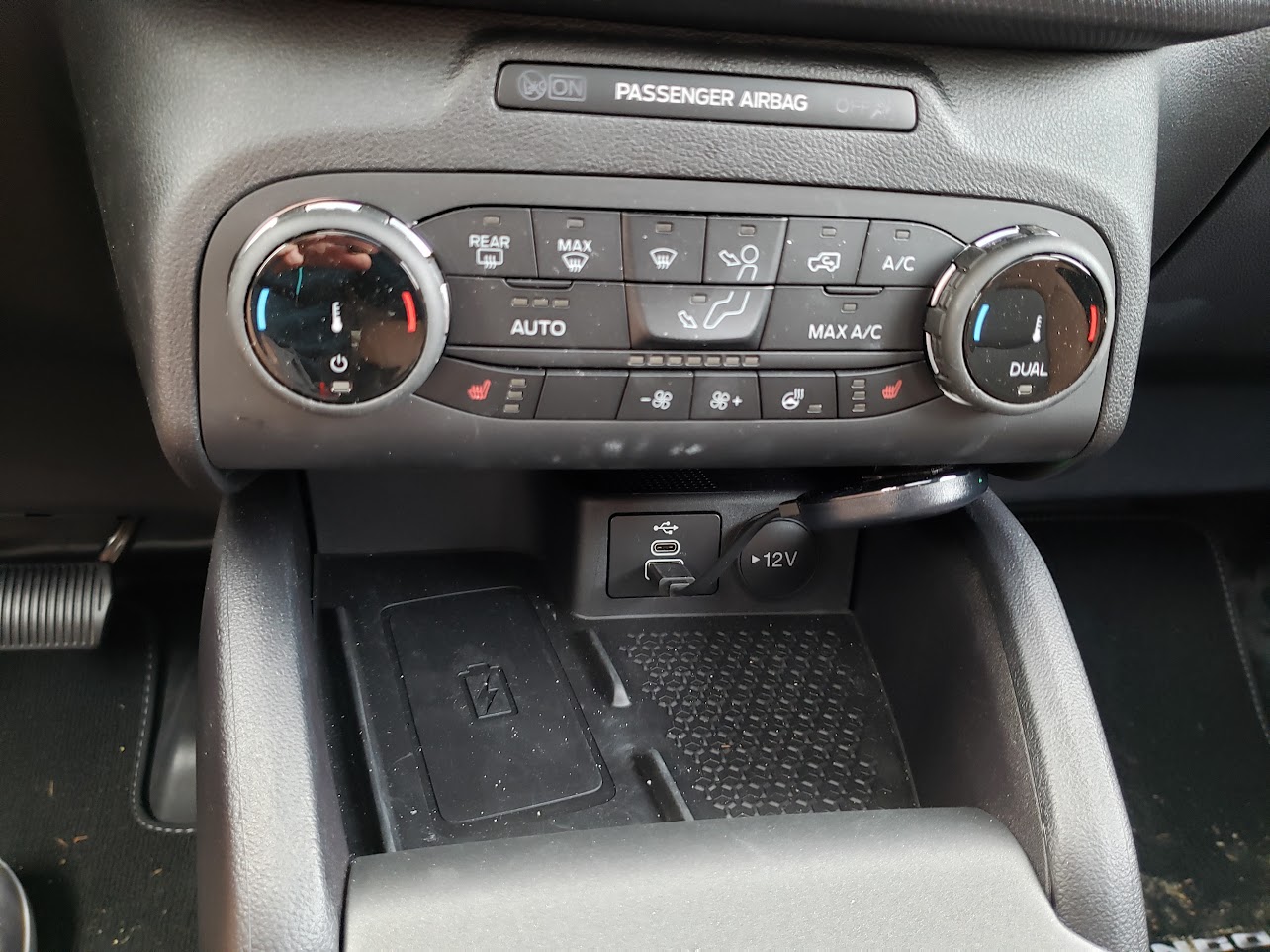 Operating the Motorola MA1
The MA1 will start Android Auto wirelessly automagically every time you start the vehicle with your phone inside. We've been using the MA1 for weeks now, and it has never failed to quickly start Android Auto after we start the vehicle. We used a small piece of Velcro to secure the MA1 to the top of our cubby hole. It is out of the way and basically invisible once you set it and forget it. 

MA1 No Bad Habits
Having used the MA1 now for many weeks, it has never once disconnected. Android Auto works the same way that it does when wired to the Bronco Sport. Also, it isn't hot when working, nor does the phone get unusually hot. The battery does not drain, and in fact, if we place the phone in our charging tray, it gains charge as we drive. Since we installed the MA1, we have parked the car for a week without using it, and the car restarted normally. As far as we can tell, the MA1 doesn't somehow create any kind of energy drain when the Bronco Sport is off. There are no bad habits from the MA1.

Price and Place of Purchase
We bought the MA1 at Amazon for $69.99 plus state sales tax. It shipped the same day and arrived the day after we ordered it with no shipping charges (since we are Prime members). You may find the MA1 at a lower cost if you shop around or buy on a Prime Sale Day. On the Motorola sites, we found the MA1 priced at $89.99. 

Conclusion Motorola MA1 Wireless Android Auto Dongle
Having tried other dongles that did not work, we were thrilled to find that the MA1 works perfectly. The cost is in line with other similar products we have tried that didn't work. We would suggest that if you have a car that has wired Android Auto, you give this model a try. If you belong to any Facebook or online clubs related to your specific vehicle, ask in a post if any other members have tried the MA1 and found it to work successfully in that particular model. Based on our testing, the MA1 is the perfect solution and allows you to ditch the cord for good. 

Author Note: This is not a paid review. The author purchased the product with his own funds and did not receive any support from Motorola or any retailer. 
 

John Goreham is an experienced New England Motor Press Association member and expert vehicle tester. John completed an engineering program with a focus on electric vehicles, followed by two decades of work in high-tech, biopharma, and the automotive supply chain before becoming a news contributor. In addition to his eleven years of work at Torque News, John has published thousands of articles and reviews at American news outlets. He is known for offering unfiltered opinions on vehicle topics. You can follow John on Twitter, and connect with him at Linkedin.

Images of Motorola MA1 Android Auto Wireless device by John Goreham.