In the second of two electric vehicle reports released this week, Consumer Reports has confirmed AAA's testing that shows that electric vehicle range is nowhere near that promised in cold weather operation. The drops in range and efficiency go way beyond the slight single-digit drops in efficiency that liquid-fueled vehicles see in winter. Both the Tesla Model 3 and Nissan Leaf tested showed that range drops by about half when temperatures are below freezing.
Consumer Reports (CR's) testing showed that not only would the vehicles display a reduced range in cold weather, the data also show that those lower estimates are way off. During testing, the Tesla Model 3 operated for 64 miles, but used 121 miles of "range." Similarly, the Nissan leaf when operated for 64 miles used a "range" of 141 miles.
CR reported that at the start of its testing both vehicles showed a reduced maximum range when fully charged. The Tesla Model 3 showed a predicted range of 293 and the Leaf showed 126. Neither came close to achieving that reduced cold-weather range.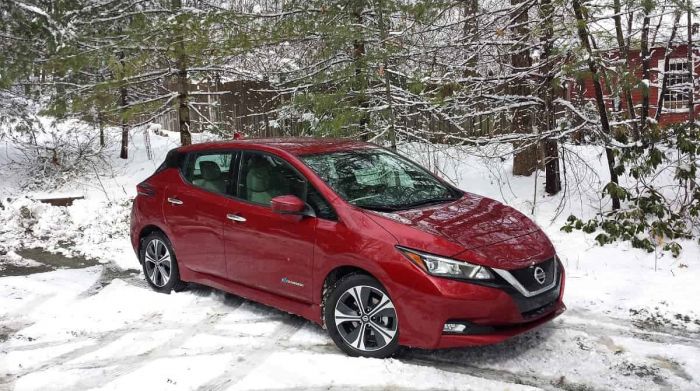 This new test data by CR shows that, if anything, AAA's results showing that EVs on average have a reduction of about 41% when operated in cold weather were conservative. Torque News has also observed this electric vehicle behavior in our testing. When we tested a Nissan Leaf in cold weather the vehicle required 49 miles of "range" to cover 29 actual miles. We observed similar behavior in other EVs as well. In AAA's testing, the Leaf displayed the least cold-weather battery range reduction.
Consumer Reports is a subscription-only publication. Our source referenced in this story can be found here, but you may need to be a subscriber to see the story.
Images by John Goreham. Use with permission only.