The Mercedes-Benz GLC 300 SUV is described by Mercedes-Benz as "One the brand's most important models." We could not agree more. While the six-figure near-supercar MB cars we test wow us, the bulk of the company's business is in SUVs and this is the size most shoppers buy. We loved the 2023 Mercedes-Benz GLC 300 4 MATIC SUV and hope our review can explain why this $65,000 has a place in a market where $40K buys you much of what you find on this vehicle's spec sheet at other brands.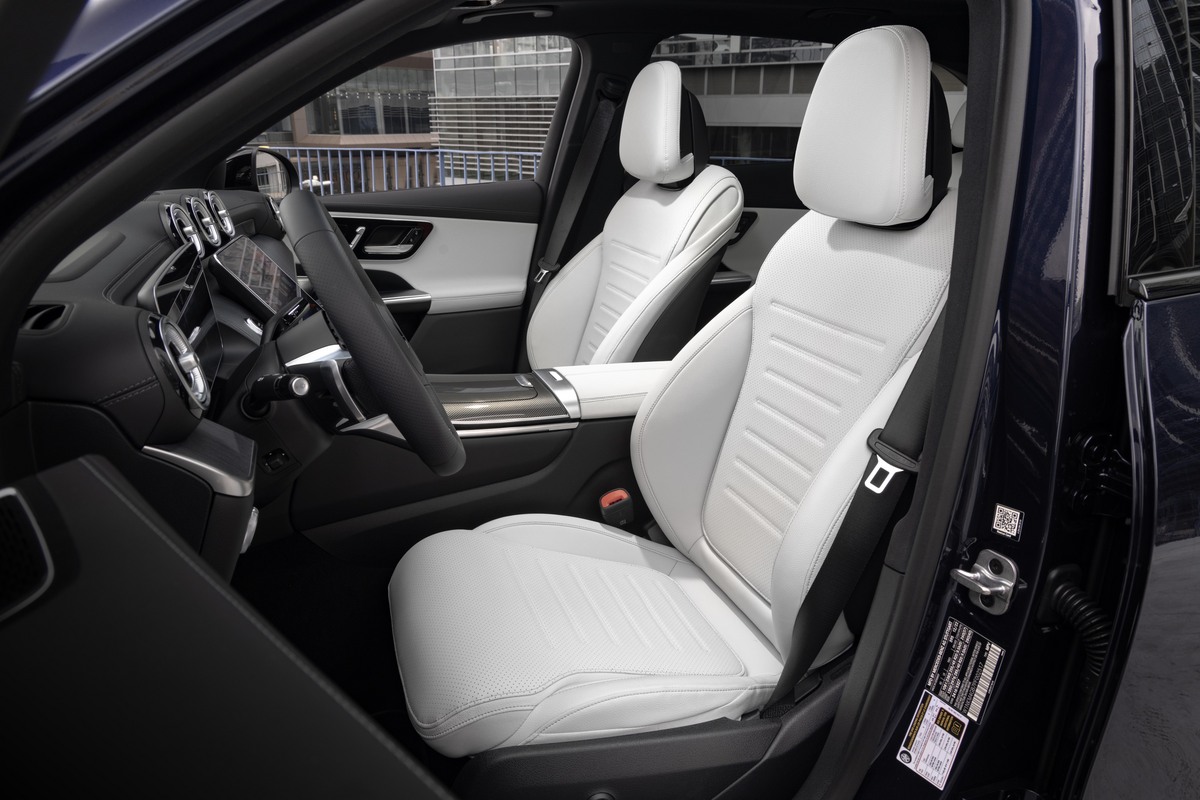 2023 Mercedes-Benz GLC 300 4 Matic SUV - What Is It?
The GLC is a five-passenger vehicle line from MB including both SUVs and sedans. We tested the SUV. The 300 part of the model refers to its turbocharged hybrid engine. 4MATIC is the company's name for all-wheel drive. Mercedes calls the GLC SUV "Mid-sized." We like that description. The GLC is a bit larger than vehicles like the Mazda CX-5 and not compact in any way.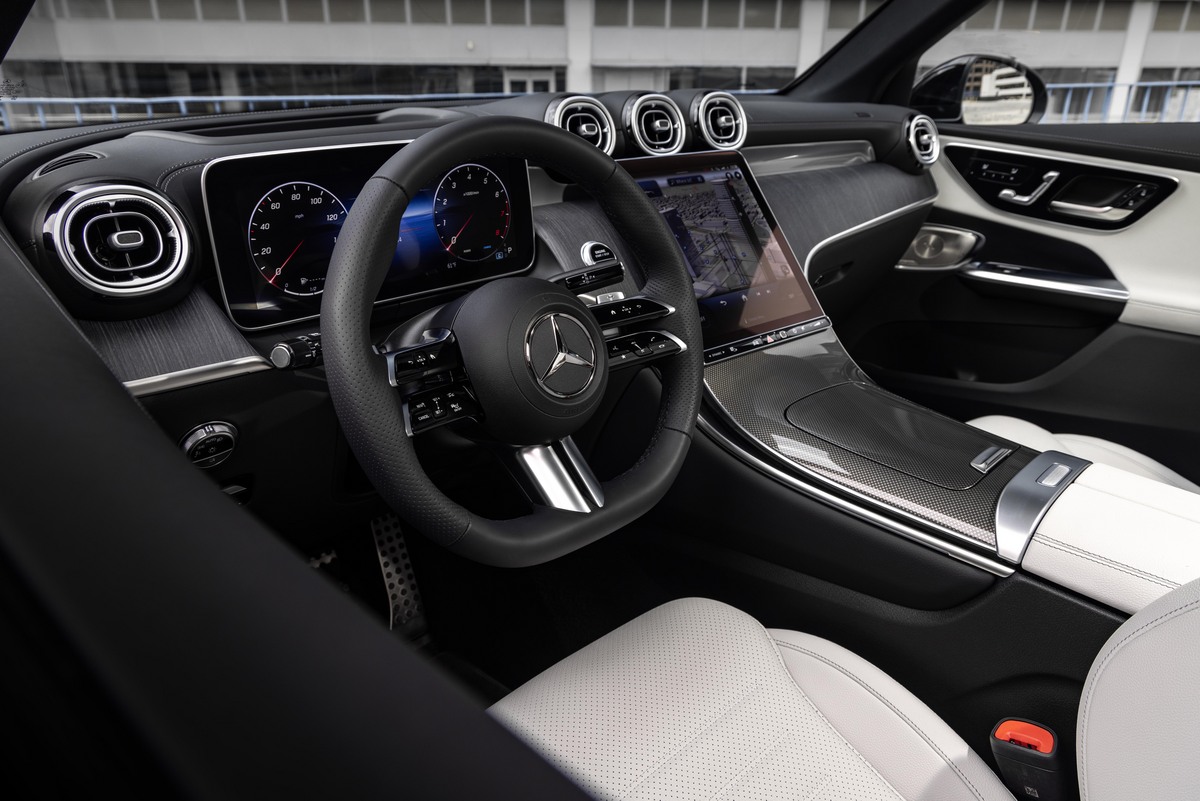 2023 Mercedes-Benz GLC 300 4 Matic SUV - What Powers It?
The GLC 300 has a 2.0-liter turbocharged gas engine that is mated to a mild hybrid system. The folks at MB describe the hybrid's capabilities saying it, "...enables functions such as "gliding", boost or recuperation and thus significant fuel savings." We observed the suel savings during our time with the GLC 300. Our observed fuel economy in rural and suburban driving was 31 MPG. Fantastic real-world efficiency for a vehicle this size with this much power, torque, and capability. However, the engine REQUIRES premium fuel (91 octane min), so there goes the fuel economy benefits.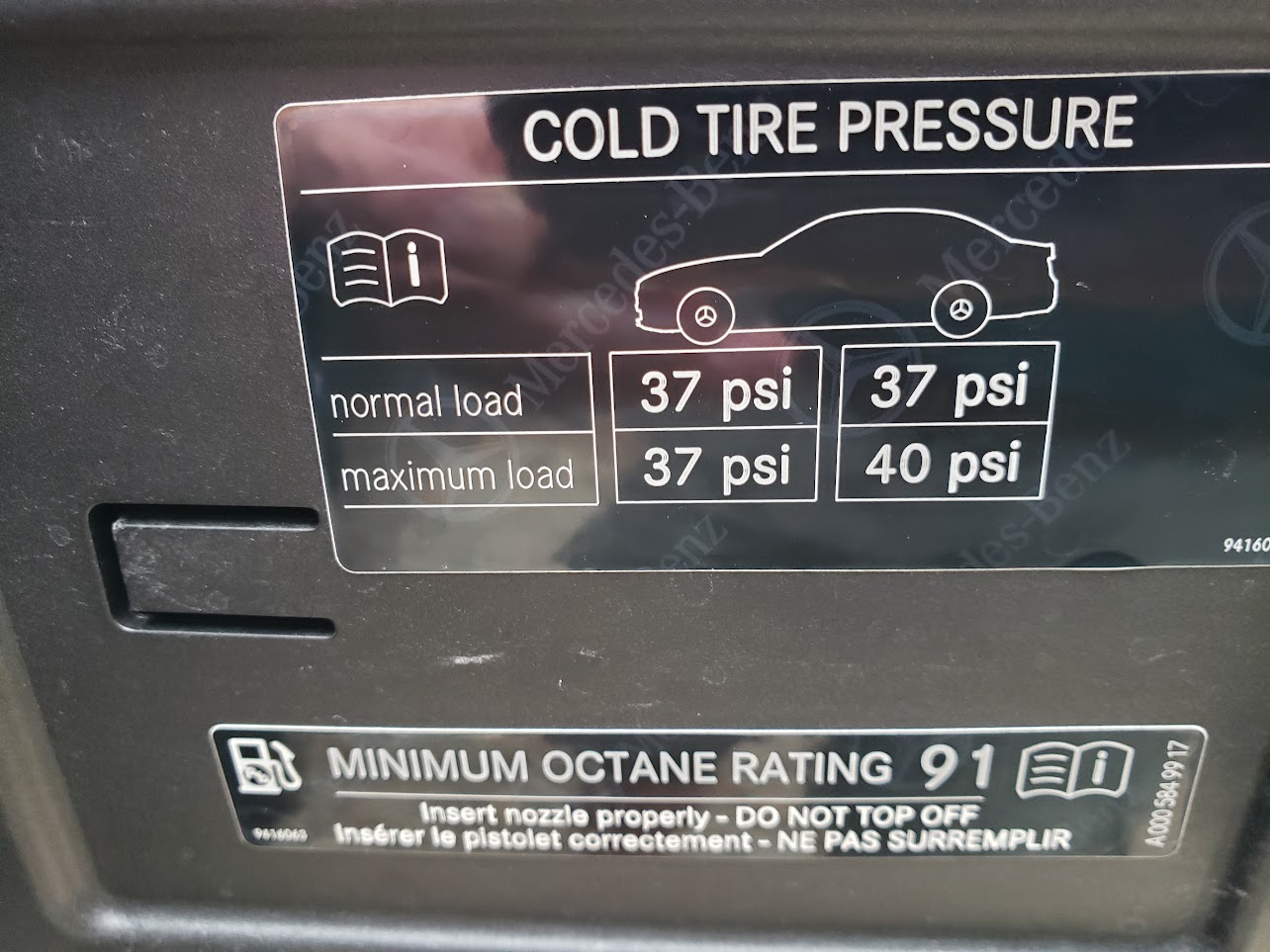 What we loved about the GLC 300's powertrain was that it was nearly silent in every scenario, offered outstanding real-world driving torque, great passing and merging power, and that the fun isn't spoiled by a lousy CVT. The GLC uses a geared automatic transmission, and its 4MATIC AWD system eliminates any torque steer. The powertrain of this vehicle is absolutely perfect, other than requiring premium fuel.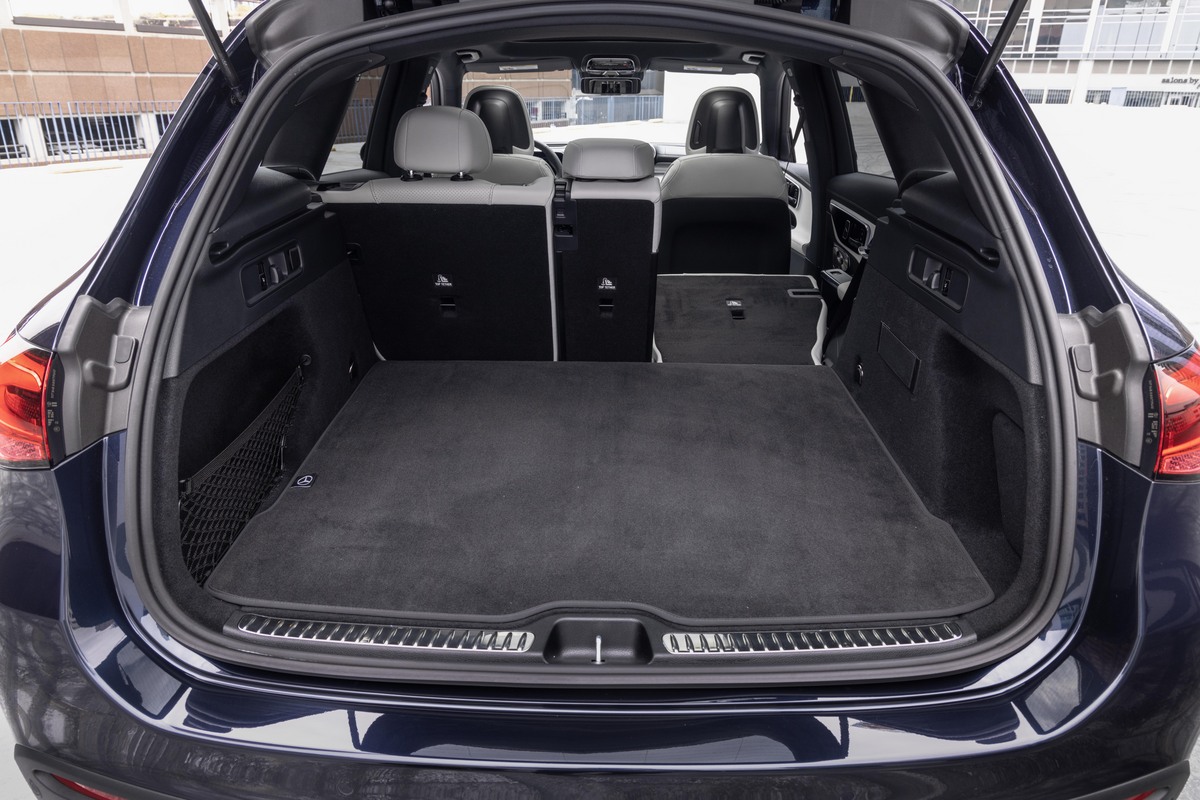 2023 Mercedes-Benz GLC 300 4 Matic SUV - How Does It Drive?
The GLC 300 feels capable, smooth, and luxurious. Handling is great for a vehicle of its type. Back-country twisty roads were very enjoyable. The suspension is not overly stiff, and there is very little body lean in tight corners. The brake feel was a bit less firm than we like, but we'd give it a B. Steering is direct, light and precise.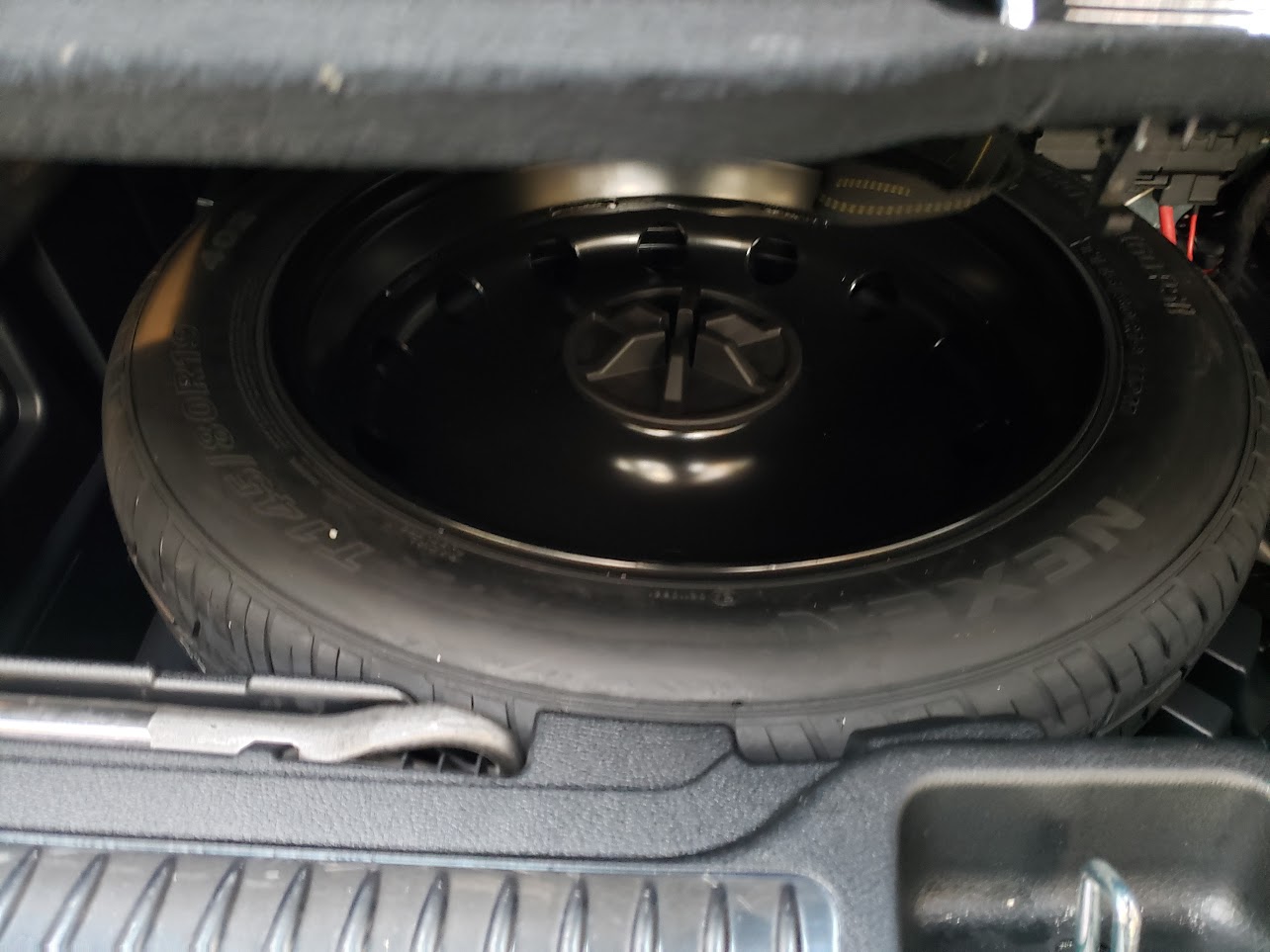 2023 Mercedes-Benz GLC 300 4 Matic SUV - Favorite Features
The GLC 300 we tested had MB's special DIGITAL LIGHT headlight system. We can honestly say this is the best lighting system we have ever tested in any automobile. The high beans are absolutely amazing. The light is projected a great distance, is wide, and the color is perfect. Not blue or yellow, but the right shade of white. The auto high beam function opens the high beans like a curtain opening. We liked to use manual high beam control to maximize our time using the high beams. On lonely rural roads, these headlights made the ride almost as bright as day. 
The powertrain is also a big plus in the GLC 300. It is so smooth and so refined you feel chill at all times, and when you want a bust of power it is right there without any hesitation. It's hard to ask for more.
The Infotainment system was also a plus. Wireless Android Auto, a good-quality premium audio system, and menus we found simple to use. We would rate it a volume knob short of perfection.
The GLC 300 SUV also has a compact spare tire. Spares seem to be making a comeback. On an SUV, we feel it is a requirement.
2023 Mercedes-Benz GLC 300 4 Matic SUV - Least Favorite Features
We found the center console cup holder/phone charger area to be less than ideal. Drinks are hard to grab, and the wireless charger is up under an overhang, making it hard to put the phone in and then later remove it. The lack of a volume knob was a hassle. Finally, if anyone plans to actually go off pavement or to drive in serious winter conditions, plan on changing the summer-only performance tires, or order your GLC 300 with more sensible rubber. Who wants high-performance rubber on a daily driver SUV?
2023 Mercedes-Benz GLC 300 4 Matic SUV - Price
According to MB advertisements, the GLC 300 starts at just under $50K. Our tester had an as-tested price before dealer doc fees and markups of $64,770. This price included many packages, such as the AMG Line, Pinnacle Tim, DC1 Night, and Driver Assistance Package. There was also a list of "options" like a heated steering wheel we felt should just be standard on any luxury vehicle. 
2023 Mercedes-Benz GLC 300 4 Matic SUV - Conclusion
Decent top-trim compact five-passenger SUV like the Mazda CX-5 and Honda CR-V Hybrid are now priced just above $40K. We tested a five-passenger Nissan Ariya priced at $60K recently. It's hard to wrap our minds around the quick devaluation of the American dollar. The GLC 300 SUV offers a more premium experience and a larger size by comparison to the best mainstream vehicles this size for about 30% more money. We feel this price point is reasonable and suspect that many MB shoppers will wholeheartedly agree. The 2023 Mercedes-Benz GLC 300 4 Matic SUV should be on the short list of vehicles that those who want a true luxury SUV this size consider. 
Top of page image by John Goreham. Image of spare tire and fuel door by John Goreham. Additional images courtesy of MD media gallery. 
 
John Goreham is an experienced New England Motor Press Association member and expert vehicle tester. John completed an engineering program with a focus on electric vehicles, followed by two decades of work in high-tech, biopharma, and the automotive supply chain before becoming a news contributor. In addition to his eleven years of work at Torque News, John has published thousands of articles and reviews at American news outlets. He is known for offering unfiltered opinions on vehicle topics. You can follow John on Twitter, and connect with him at Linkedin.