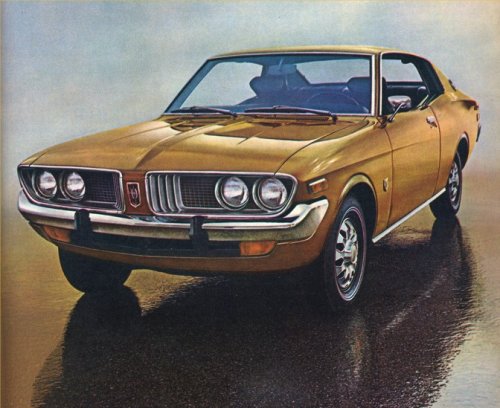 Two Japanese innovations that changed autos forever
Please
SHARE
with friends and include TorqueNews in
Google Alerts
for tomorrow's interesting stories.
Yesterday, I talked about a technology that could potentially change auto manufacturing forever; one that is being spearheaded by Mazda, a Japanese company. That made me think about the innovations that the Japanese have contributed to gasoline cars - two of which radically changed the life expectancy of our automobiles forever.
I'm talking about full-flow engine oil filtration and gear-reduction starters. These two things have made the cars we drive today live longer and with far fewer service requirements than did cars of just a few decades ago.
So although American and European automakers have done most of the work (and deserve most of the kudos) for the rapid evolutions in engineering that have brought us to today's modern vehicles, these two innovations from Japan deserve a place in history as engineering that literally changed the world - and for the better.
Full-flow Engine Oil Filtration
Unless you are familiar with maintenance on classic vehicles, you are likely not aware that up until the mid-1960s, most oil filtering systems for automobiles were bypass filters, which only filtered a small percentage of the oil as it circulated, the idea being that over time, all of the oil would be "cleaned" eventually. Today, this idea has seen a resurgence, but mostly as an add-on to the current standard of full-flow oil filtration.
It's hard to pinpoint exactly who introduced the full-flow filter idea first, since it appeared almost simultaneously in both Europe and Japan, but It's generally given to the Japanese, since during WWII, they had been utilizing full-flow filters on many of their large military engines and had experimented with the idea in petroleum gasoline cars in the 1950s.
Please include TorqueNews in
Google Alerts
to receive tomorrow's stories and
SHARE
this with friends if it was interesting.
It didn't take long for the idea to catch on. In full-flow filtration, the oil filter is mounted directly onto the engine block (or at least piped directly to it) to filter all of the oil before it re-enters the engine. The American company Purolator is credited with the first replaceable oil filter and later the first of the now-standard spin-on oil filters. But the first use of full-flow filtration rather than bypass is believed to be by Japanese automaker Toyota.
This single invention is credited with doubling effective motor life between rebuilds from 150,000 miles to today's 300,000 miles.
Pages
Please
SHARE
with friends and include TorqueNews in
Google Alerts
for tomorrow's interesting stories.