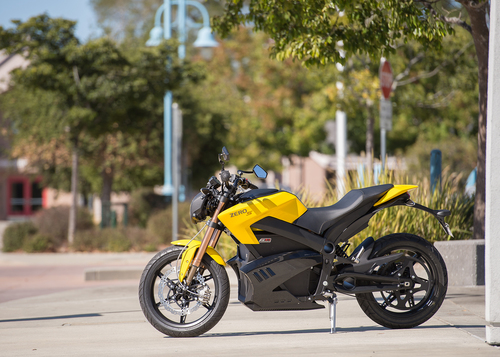 Fiscal cliff bill preserves electric motorcycle and other tax credits
Please
SHARE
with friends and include TorqueNews in
Google Alerts
for tomorrow's interesting stories.
The U.S. narrowly avoided a self inflicted recession that was to be triggered by the "Fiscal Cliff" when Congress passed an emergency bill, the American Taxpayer Relief Act of 2012. There was a long list of special tax provisions due to expire at the end of 20112, some of which were related to green energy and electric vehicles. With the extreme political wrangling, these may have gotten lost, but instead they were preserved in the bill.
The Joint Committee on Taxation published an 8-page list of details of the tax effects of the Taxpayer Relief Act. The list of preserved tax items is good news for those in support of the green energy and technology proposals of the Obama Administration.
The tax credits for 2- and 3- wheeled electric vehicles has been preserved. This covers 10 percent of the purchase price, up to $2,500 maximum, and applies only to vehicles with a 4 kilowatt-hour (or larger) battery pack that can go over 45 miles/hr. This affects Brammo and Zero Motorcycles, both of whom are selling electric motorcycles with top speeds over 100 miles/hr, as well as several smaller electric motorcycle and scooter manufacturers.
Extension or reinstatement of tax credits for biodiesel and cellulosic biofuels, including adding support for algae as a qualified feedstock. There's a lot of interest in algae biodiesel or bioethanol, because this feedstock is not food and does not contribute to the "food versus fuel" debate.
Extension of the wind energy tax credit. Extension of tax credits for electric vehicle recharging infrastructure. Extension of tax credits for energy efficient homes and energy efficient appliances.
Many of these provisions were simply extended for a year, meaning that around the end of 2013 there will again be a political fight over extension of these tax credits. In typical years these sorts of credits are renewed automatically, but recent political history in the U.S. has been atypical. As CNN noted, the extensions were implemented in the bill with language that simply swaps a December 31, 2013 date for the existing sunset date.
According to the Joint Committee on Taxation report, the only provisions expected to cost anything more than a blip is the biofuel and wind energy tax credits. The biofuel tax credits should cost about $2 billion, and the wind energy tax credits around $4 billion.
The $7500 tax credit for electric cars was not threatened by the Fiscal Cliff, and was not covered by the Taxpayer Relief Act.
Pages
Please
SHARE
with friends and include TorqueNews in
Google Alerts
for tomorrow's interesting stories.