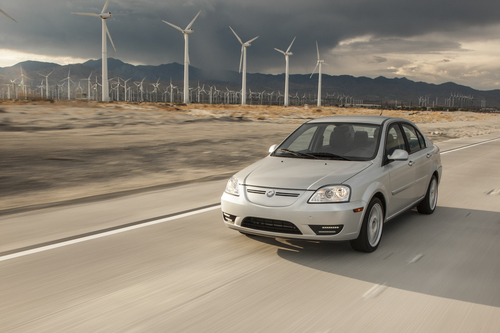 Coda Automotive lays off 50 in "rightsizing" effort
Please
SHARE
with friends and include TorqueNews in
Google Alerts
for tomorrow's interesting stories.
Electric car startup manufacturer, Coda Automotive, had a layoff on Friday, according to reports published on Tuesday and verified by email from a Coda spokesperson. The layoff was reported by some as "massive" but the spokesperson said there were 50 persons affected, which totaled 15% of the company staff.
The company started several years ago, derived from another electric car startup Miles Automotive. Coda has a partnership with a Chinese automaker and a Chinese battery manufacturer (Lishen). Partially finished cars are shipped to an assembly facility in Benicia CA for final integration and testing before shipment to customers. The first delivery to customers took place in mid-March 2012 with simultaneous deliveries in San Diego, Los Angeles and Silicon Valley.
At a press event in September, company management disclosed sales had been approximately 100 vehicles. As verification of that sales figure, shortly before the press event the company had to recall 78 cars due to misinstalled air bags. The company spokesperson would not verify sales figures nor speculation that sales had dried up since the recall. The car was recently awarded a 4-star crash safety rating from the NHTSA, though with the caveat that the driver gets only 2 stars.
Please include TorqueNews in
Google Alerts
to receive tomorrow's stories and
SHARE
this with friends if it was interesting.
The company issued the following statement through Forrest Beanum, SVP of Government Relations & External Affairs: "CODA has released approximately 50 employees or 15% of our workforce across all functions to streamline our operations and right-size the Company. The Company is taking this action to better position our business going forward. We remain committed to the continued development and distribution of our products."
Pages
Please
SHARE
with friends and include TorqueNews in
Google Alerts
for tomorrow's interesting stories.