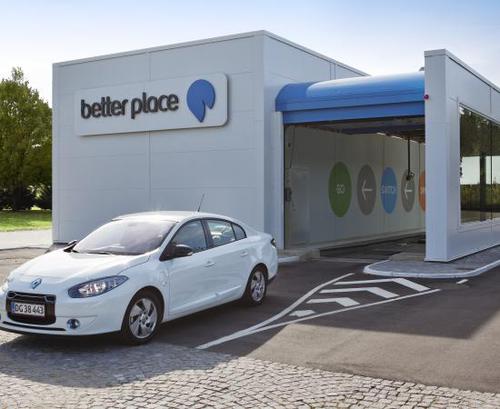 Coda and Better Place working on electric taxi system for SF Bay Area
Please
SHARE
with friends and include TorqueNews in
Google Alerts
for tomorrow's interesting stories.
On Wednesday, the California Energy Commission announced grants for a total of $20 million worth of clean energy transportation projects. One of those grants is going to a project proposed by Better Place. That project will demonstrate the company's switchable-battery, electric taxis with an electric taxicab fleet in the SF Bay Area that's due to launch next year. The project has a surprising subcontractor, Coda Automotive, that will be supplying the electric taxi's.
The project was originally announced in October 2010, and was to include battery swapping stations in San Francisco and San Jose to support taxi's traveling the corridor between those two cities. Taxi's were described at the time as "a high-mileage, high-visibility segment that can serve as the on-ramp for technology transfer to the mass-market."
However, the SF Bay Area project did not launch this year as originally announced. Better Place spokesperson John Proctor explained that issues arising during "pre-operational planning" delayed the start of the project. Public-private partnership agreements with San Francisco and San Jose were not signed until May 2012, for example. Other planning could not proceed until those agreements had been signed.
An SF Examiner report last week said the project had a $7 million grant available through the Metropolitan Transportation Commission who will manage the regional electric taxi system, that was said to comprise 61 taxi's in total. The grant announced on Wednesday adds another $3 million to the pot, and Proctor explained there was "significant private funds to be invested."
One major issue is a suitable vehicle for use in the U.S. for this project. Better Place has battery swapping operations running in Israel, Denmark and Amsterdam. Because the company is not a car manufacturer, its' strategy is to partner with automakers who provide compatible cars. The company's sole partner is Renault, but the Renault Fluence Z.E. is not available in the U.S.
Pages
Please
SHARE
with friends and include TorqueNews in
Google Alerts
for tomorrow's interesting stories.