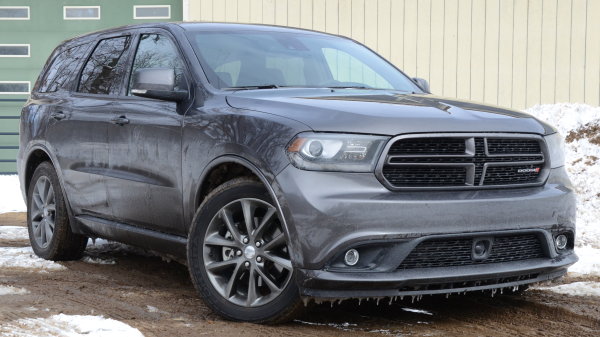 Ram, Dodge Involved in another Government Shifter Fiasco
Please
SHARE
with friends and include TorqueNews in
Google Alerts
for tomorrow's interesting stories.
A while back, FCA got a bunch of bad publicity when a celebrity who didn't understand how his Jeep worked rolled backwards and killed him – leading to an investigation as to whether or not FCA's "monostable shifter" was safe or not. In that case, I can understand the confusion, as the way that the shifter always returns to the middle position does leave some question as to what gear you are in when driving the appropriately equipped Jeep and Dodge vehicles.
However, this new investigation doesn't relate to those unusual monostable shifters, instead focusing on the rotary dial shifters in the newer Ram 1500 and Dodge Durango after 43 or the 1,000,000+ owners cited a rollaway incident – although more than 20% of those complainants didn't put their vehicle in park and none of them used the parking brake.
The Investigation Broken Down
I am writing this piece with the NHTSA Office of Defects Investigation in front of me, which breaks down the key facts of this Ram and Dodge issue. The NHTSA has received 43 complaints that a Ram 1500 from 2013-2016 or a Dodge Durango from 2014-2016 had been involved in a rollaway incident. Those 43 rollaway reports have led to 25 "crashes" and 8 injury incidents, and that is what most outlets are reporting.
What most outlets are not reporting is that in those 43 complaints about Ram 1500 or Dodge Durango rollaway incidents, only 34 of the drivers had put the vehicle in park. In other words, 21% of the people involved in this investigation essentially admitted that they left their truck or SUV in drive and, much to their surprise, when they got out of the vehicle – it was able to roll under its own power. That leaves 34 vehicles out of over 1,000,000 which allegedly have been able to roll after the driver put the vehicle in park.
I should point out that according to the NHTSA, "many" of those 34 people who were sure that they put their Ram or Durango in park got out of the vehicle when it was running and none of the complainants had used the parking brake. Considering that the vehicles were running when they began to roll away, you have to wonder if those drivers had actually put the vehicle in park – or if they mindless spun the knob while talking to their bestie about weekend plans, only to have the vehicle left running in a rolling gear.
In any case, the NHTSA will now spend all sorts of time and money trying to see if they can replicate the issue of putting the Dodge Durango or Ram 1500 with the rotary shifter in park and having it roll away. The drivers believe that there is a mechanical issue with their Ram or Dodge shifter, but the NHTSA will have to check to see if it is just a case of operator error.
Pages
Please
SHARE
with friends and include TorqueNews in
Google Alerts
for tomorrow's interesting stories.