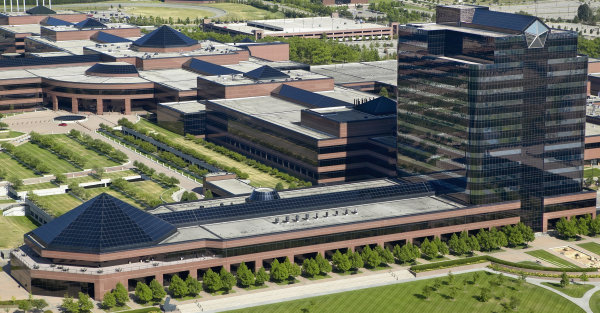 Fiat Removes All UAW Ownership of the Chrysler Group with a Full Buyout
Please
SHARE
with friends and include TorqueNews in
Google Alerts
for tomorrow's interesting stories.
On December 30th, 2013, Fiat SpA owned about 59% of the Chrysler Group while the other 41% was owned by the UAW VEBA Trust – a healthcare program for members of the United Autoworkers Union. Fiat had been in talks with the UAW to purchase that other 41% over the past year but with things seemingly going stale and no real news of progress, it was widely believed that the UAW would eventually force the Chrysler Group to go through the process of an initial public offering (IPO). An IPO would allow Fiat to buy up more of the Chrysler Group but they would have to do so via the public market and that would force them to essentially compete with the rest of the investing world. It seemed less than ideal but that appeared to be the direction that things were headed – until the Chrysler Group issued a statement proclaiming that Fiat SpA and the UAW VEBA Trust leaders had come to an agreement in which the Italian automaker will purchase the final 41% of the Chrysler Group from the UAW fund.
The cost of buying 41% of the Chrysler Group for Fiat? A whopping $4.35 billion US dollars.
The memorandum of understanding between the two parties states that Fiat SpA will pay $1.75 billion in cash, $1.9 billion by means of a "special distribution" and the final $700 million will come in the form of four equal payments of $175 million paid into the VEBA Trust once a year over the next four years. Although the payment process will effectively take four years, Fiat will take ownership of the 41% of the Chrysler Group which was previously held by the UAW immediately.
"The unified ownership structure will now allow us to fully execute our vision of creating a global automaker that is truly unique in terms of mix of experience, perspective and know-how, a solid and open organization that will ensure all employees a challenging and rewarding environment," Fiat CEO Sergio Marchionne said in a statement.
In exchange for agreeing to this buyout deal, the UAW turns over their 41.46% ownership of the Chrysler Group while also agreeing to continue adopting the Fiat-Chrysler World Class Manufacturing programs. These programs are already at place in many North American Chrysler Group facilities and having had the chance to speak with several UAW employees who have experience with the WCM programs – these changes are positive ones in the eyes of the workers. These policies helped Fiat become one of the biggest automakers in the world and introducing these methods across all UAW-run plants in the United States should help the Chrysler Group continue to grow…and make more money.
Pages
Please
SHARE
with friends and include TorqueNews in
Google Alerts
for tomorrow's interesting stories.