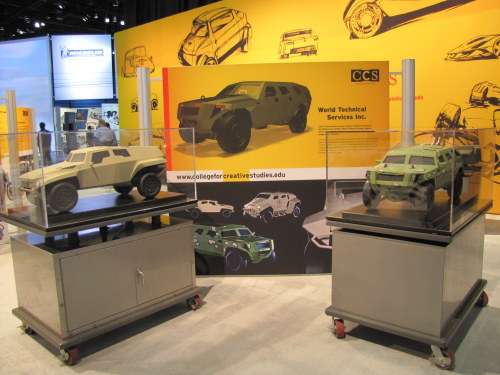 CCS students of show future truck designs for World Technical Services
The College for Creative Studies showed off the future of trucks for World techncial Services,Inc.
Many of WTSI's Range, Sensor, Communication and Instrumentation support contracts include engineering and technical support services. The company provides both sustaining engineering and design engineering support.
WTSI has a Michigan office, located in the defense corridor of Sterling Heights, which provides a range of engineering and design services. These include computer-aided engineering and design (CAE / CAD) such as modeling and simulation, finite element analysis, and electrical engineering and systems integration.