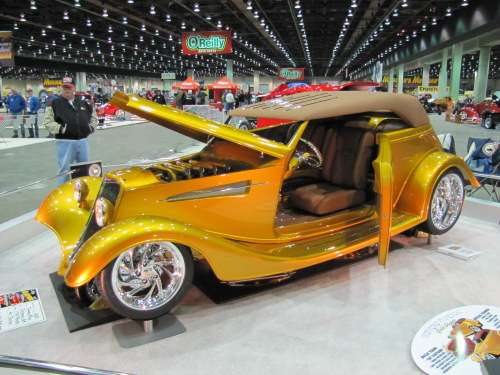 2010 Autorama Great Eight Finalist and Ridler Award Winner - Gold Digger
Last year's Detroit Autorama proved car shows are no longer just for guys , as America's greatest hot rod show made Tammy Ray, owner of the 1933 Ford Phaeton called "Gold Digger," winner of the prestigious Ridler Award.
Fact is, she was the first female owner to make the "Great Eight" field of finalists in 2006 with a different show car. This time, however, she made the Great Eight and won the Ridler.