For those who believe catalytic converter theft has slowed down, it is time to think again. With 37% of catalytic converter thefts occurring in California, the need to get your vehicle's converter protected has never been greater.
In recent years, Toyota Tacoma 4-cylinder models have not just been recognized for their fantastic reliability but have also, unfortunately, become prime targets for catalytic converter theft. As these thefts surged, vehicle owners found themselves in dire need of a reliable solution. Enter Cat Security™, a product line of a pioneering company that I've had the pleasure of following since its inception.
From its early days, the company took a stand in the industry by introducing the first-ever vehicle-specific catalytic converter shield. They emerged as the original trailblazers in this niche, dedicating themselves to crafting converter shields correctly. While the market has witnessed a surge of similar products, few can rival the protection and value that Cat Security™ cat shield consistently delivers. Their commitment to quality over quick profit is evident in their product's superiority.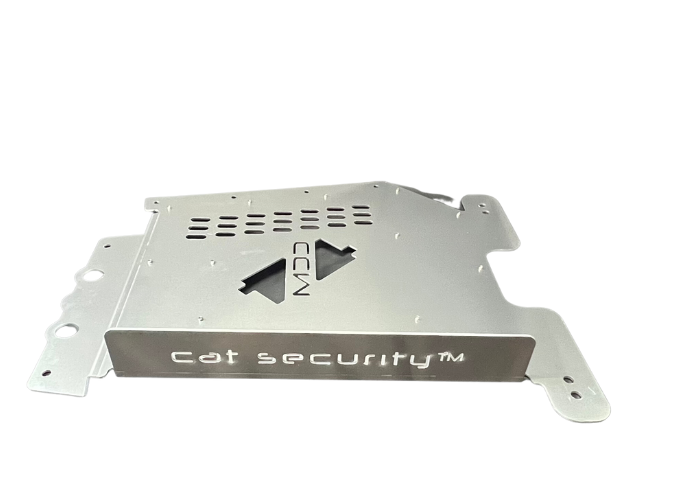 The company's expansive product line, catering to a range of popular vehicle models, showcases its understanding of the widespread nature of this theft issue. Whether it's the Toyota Tundra, Tacoma, Sequoia, Prius, 4Runner, FJ Cruiser, Honda CRV, Element, Nissan NV200, Chevrolet City, Ford F150, or Expedition, Cat Security™ cat shields are meticulously designed guards tailored for each of these models. Their dedication to expanding their product line is a testament to their commitment to ensuring no vehicle owner feels vulnerable to catalytic converter theft.
By introducing its latest cat shield, specifically for the Toyota Tacoma 2.7L 4-cylinder models, the Cat Security™ brand continues reinforcing its position as the industry leader. Recognizing the situation's urgency and as a gesture of goodwill, they're rolling out a special offer. By using the promo code "4Taco", vehicle owners can avail of a 10% discount, making premium protection even more accessible.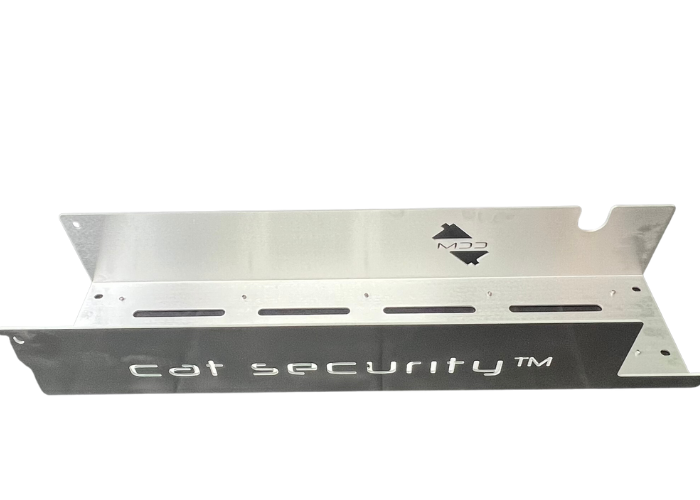 To conclude, while the rise in catalytic converter thefts presents a significant challenge, innovations like the Cat Security™ cat shield offer hope. For Toyota Tacoma owners and countless others, Cat Security™ isn't just a brand; it's a beacon of trust and reliability in turbulent times.
Thank you for embarking on this journey with us. Together, let's continue exploring, discovering, and unlocking new horizons. You can stay tuned for more captivating content to fuel your curiosity and inspire your imagination.
We appreciate your readership and look forward to you joining us on our next adventure. Until then, keep dreaming, reading, and coming back for more!
A recent video tweet by a famous Tesla blogger from China claims that this new Tesla store in Chongqing, China, is the best in the world. The video of the store is going viral.
The store, which is located in the Chongqing-JIEFANGBEI Starlight Plaza, features a 3D ground painting that combines the Tesla Gigafactory Shanghai and Chongqing landmarks.
Peter Neilson is an automotive consultant specializing in electric cars and hybrid battery technologies. He holds a Bachelor of Science in Automotive Service Technology from Weber State University. Peter can be reached on Linkedin and you can tweet him at The_hybrid_guy on Twitter. Find his page on Facebook at Certified Auto Consulting. Read more of Peter's stories at Toyota news coverage on Torque News. Search Toyota Prius Torque News for more in-depth Prius coverage from our reporter.