If you are thinking of buying a new Toyota RAV4, you might want to hold out just a bit for the 2024 model.
You will find something has changed. At least a little something.
But it might not be quite exactly what you think.
2024 Toyota RAV4 Changes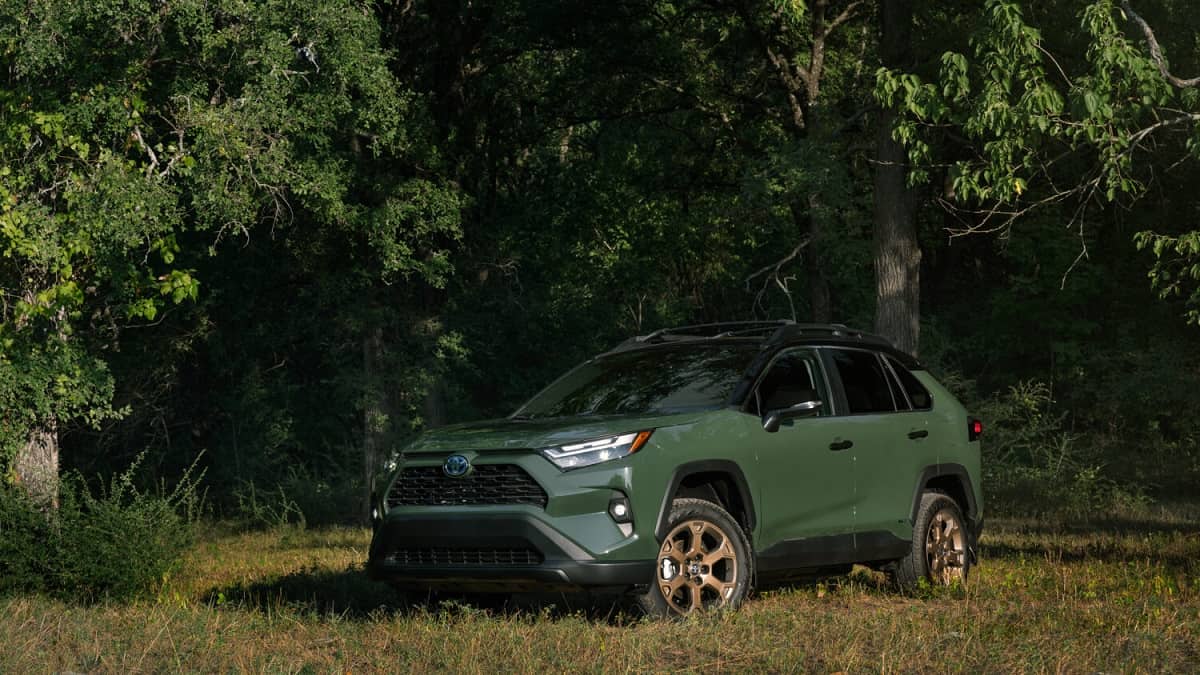 What I am referring to is the addition of Army Green to the 2024 RAV4 and 2024 RAV4 Hybrid lineup.
This might not seem like a huge update or addition, but in a year where there is no design refresh or complete redesign, it certainly gives a bold new look.
A new look to the country's best-selling small SUV.
You can find Army Green on three Toyota RAV4 trim levels – Adventure, TRD Off-Road, and RAV4 Hybrid Woodland Edition.
And it makes sense to mix in Army Green to these specific grades, as these are the ones you might find in the woods and on the trails more than the rest of the RAV4 fleet.
Look for Army Green to be offered in either single paint with a black roof or two-tone paint color option with an Ice Edge roof.
2024 RAV4 Hybrid Woodland Edition
I first saw the Toyota RAV4 Hybrid Woodland at Toyota Headquarters as "the new RAV4 on the block." This was for last year's model, the 2023.
VIDEO YOU MAY LIKE: 2024 RAV4 Changes coming
What stood out to me right away were the 18-inch bronze TRD flow-formed wheels. This offered a brilliantly shocking contrast with the Midnight Black paint. (I was also impressed with the bronze-wheel look of Camry Nightshade too).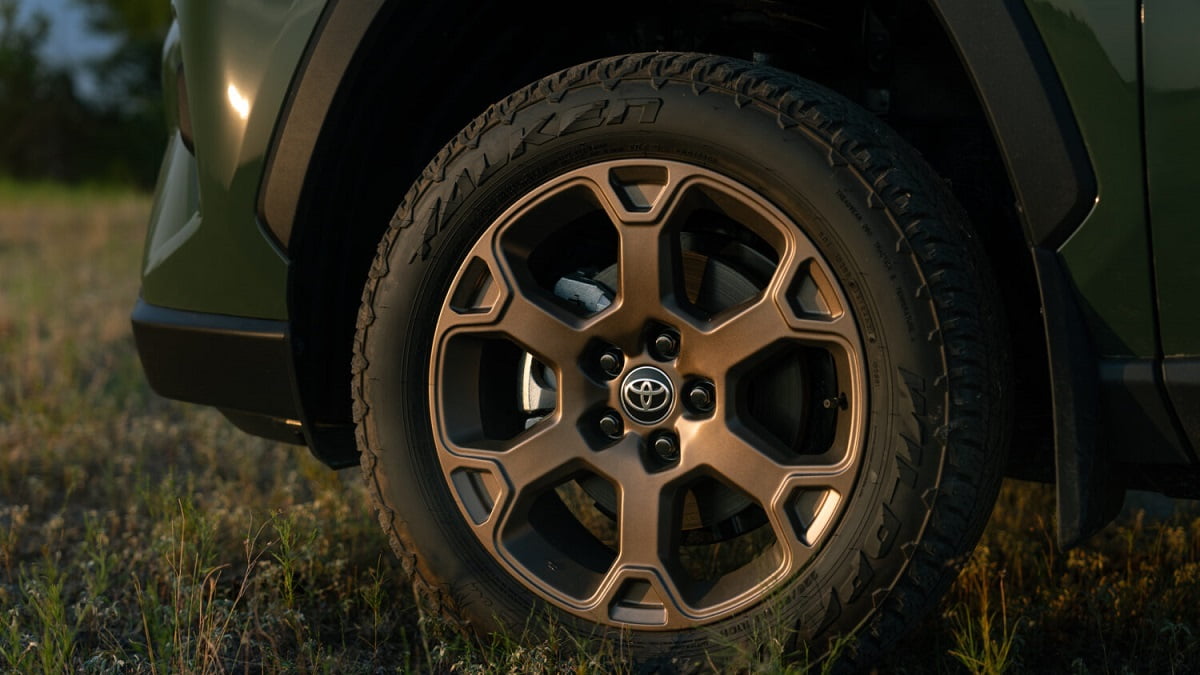 Buyers can choose from Midnight Black Metallic, Ice Cap white, and Army Green this year. What color is the one you would pick? On a similar note, Cavalry Blue has been dropped from the Woodland Edition color options.
Other highlights for Woodland Edition RAV4: TRD-tuned suspension, adventure roof rails and cross bars, and a standard activity mount.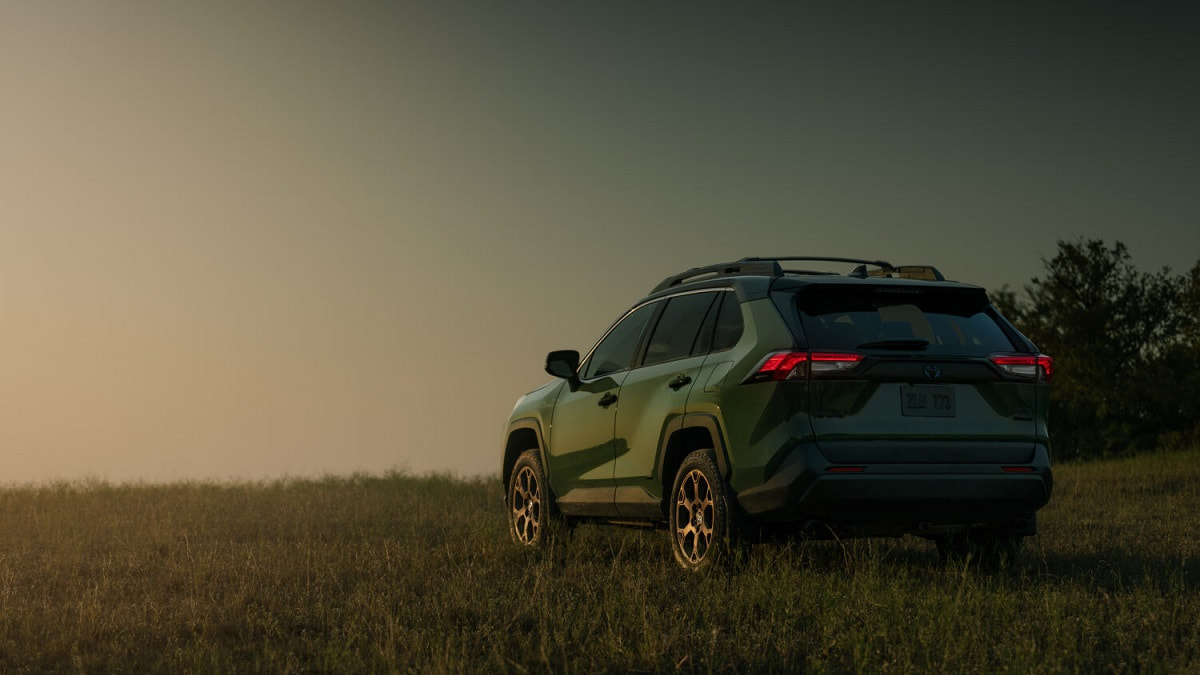 Expect your RAV4 Woodland Edition to produce 219 horsepower, get solid gas mileage (38 city / 35 highway / 37 combined), and have a towing capacity of 1,750 pounds.
Time for Your Toyota RAV4 Comments
Are you a fan of Toyota RAV4, and if so, what do you like about it most? Is your favorite the RAV4 gasoline-only, the RAV4 Hybrid, or the RAV4 Prime plug-in hybrid electric vehicle?
Would you consider the RAV4 Hybrid Woodland Edition?
Thanks for reading everyone. See you next story.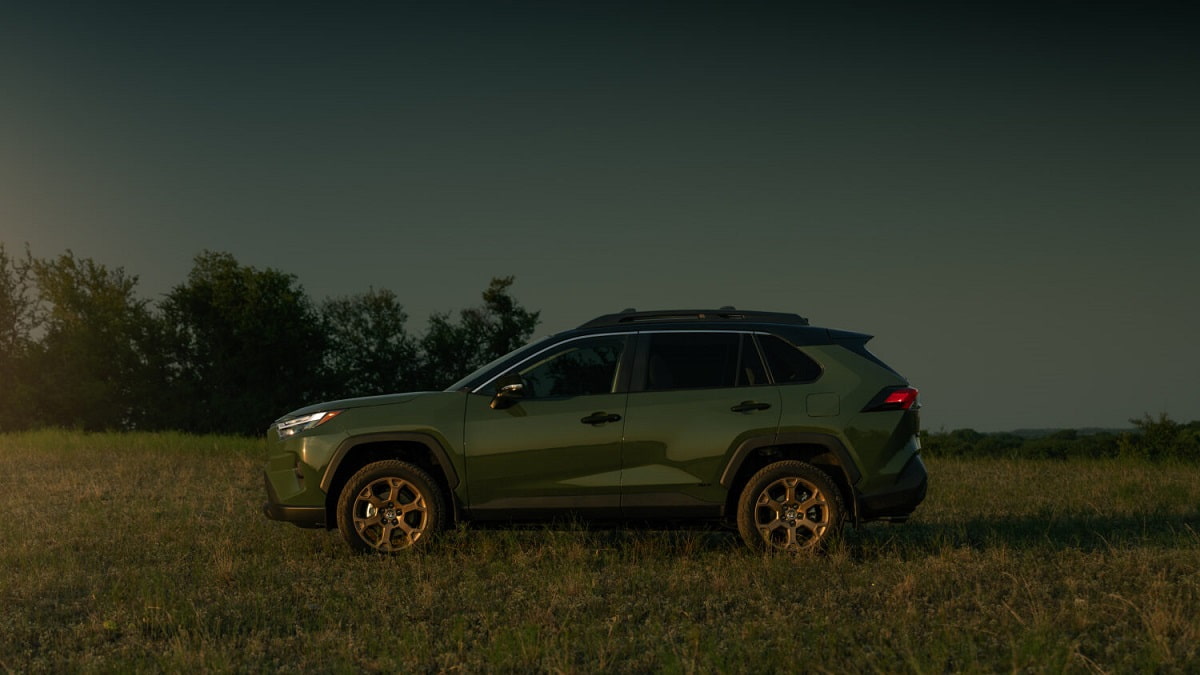 Jeff Teague - I have been involved in the auto industry for just about 20 years. I enjoy learning and sharing the most up-to-date news and information. My other talent is creating informative and entertaining automotive videos. I've been building and growing my Toyota YouTube channel "ToyotaJeff Reviews" for the last 8 years.
I take pride in delivering informative automotive news, how-to information, and reviews. My background serves me well with my writing. I hope you enjoy the news I bring you.
Follow me on YouTube at "ToyotaJeff Reviews" and "AutoJeff Reviews", Instagram at "ToyotaJeff Reviews" and "AutoJeff Reviews", and TikTok at "ToyotaJeff Reviews" and "AutoJeff Reviews".