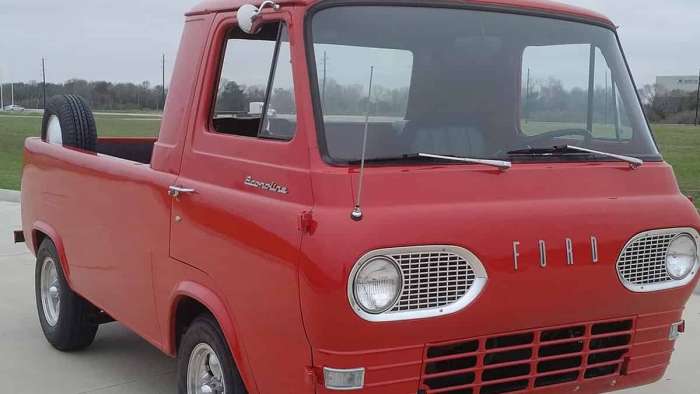 Last week, Torque News reported on some great news for the Ford Motor Co. What was the news? It was simply that for the 44th year in a row, the Ford F-150, pickup the central pickup in many fleets, was the top-selling truck in the country. Jimmy Dinsmore, senior Ford reporter and a close colleague, discusses Ford's 44th year as the top-selling pickup.
F-150 Is Only One Market Leader
That feat alone takes quite some doing, but if you analyze the automaker's sales figures, you realize quite quickly that other Ford light trucks are sales leaders in their rights. Most people assume an SUV is just an SUV, but it isn't. Like the intermediate-sized Ford Explorer, an SUV is a light truck – it is also classed as one, too, for emissions purposes.
Put in this light, Ford's light trucks had quite a year in 2020. For example, the Ford brand was the top-selling light-truck brand for the 11th straight year, which was quite an achievement given the intense competition in the SUV world.
Explorer also took the top-selling SUV slot for 2020. Ford's redesigned Explorer sold 226,217 copies during 2020. Interestingly, the Ford Explorer had a delayed start for the model year as some issues had needed repair – the same issues touched on the Lincoln Aviator, the Explorer's corporate twin. Once the automaker solved those issues, sales of the Explorer took off.
Believe it or not, if you look closely at Ford's highly successful truck sales figure, you will find the manufacturer has another sales mark that is nearly as long as the F-150's 44 years. Ford has been selling its E-Series (Econoline) van series since the 1960s. The automaker began selling a multi-use van series in 1961. At that time, Ford offered a cutaway van (you could also call it a pickup van) that featured a van cab and engine and a massive bed in the rear. Essentially, it was an Econoline van without van body. Also, there was a commercial van and a club or passenger van.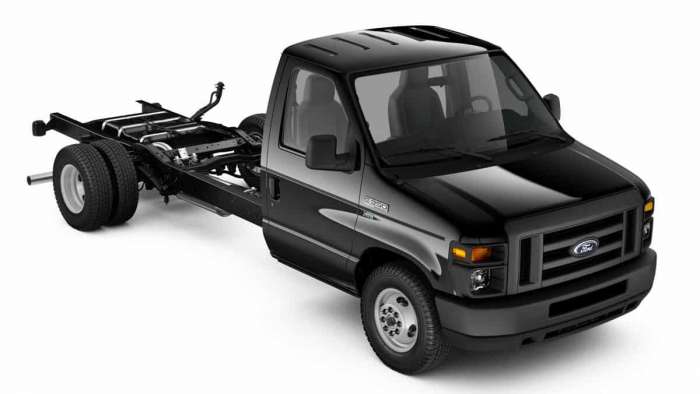 E-Series Originally Based On Falcon
Ford based the E-Series on the Ford Falcon platform. The Falcon was a popular subcompact of the era. The E-Series featured sculpted side and rear access. The van used mid-engine placement. The six-cylinder powerplant was slightly behind the driver for reasonably good balance and handling. It was rear-wheel-drive. As noted, the E-Series featured very sculpted lines and huge single-lens round headlights. The E-Series had a long run. It was sold continuously from 1961 to 2014 when the Transit replaced it. Its longevity was second only to the F-Series pickups.
Like the VW Bus, the Ford Econoline, aside from being a leading commercial vehicle, also had another use. Many of the early E-Series vans ended up carrying more than one surfboard to the beach. It was a big part of the California beach culture of the time. The E-Series was one of the first vans to be used not only as a surfboard-carrier, but many people converted the club or commercial versions into campers.
The E-Series continued Ford's light-truck market domination. Roughly two years after the F-150 became the top-selling pickup, the E-Series took over the van market's top spot (full-sized). The E-Series continues in the top spot today, 42 years later. Though strictly not a major player in the van market today, the E-Series makes up a good deal of Ford's component truck work. The E-Series now is offered as a cab-chassis version onto which someone can place different bodies such as ambulances or other haulers. Transit has proven a market leader in the six years it has been Ford's primary van offering.
Lincoln SUVs Have Lead 17 Years
Another interesting statistic concerns Lincoln SUVs. For the 17th straight year, Lincoln SUVs are also market leaders.
All told, Ford's sales story is far more interesting than you would think. It not only leads the market in pickups – its Super Duty series (F-250/350) continues to sell strongly – but it also leads and continues to lead the van market and the brand market. As noted, the Ford brand has been the market leader for 11 years. Granted, it is a brand leader. However, it gives Ford leadership in its brand as well as pickups and E-series vans. Then, it is little wonder that others make on the market trying to match and catch Ford.

Marc Stern has been an auto writer since 1971. It was a position that filled two boyhood dreams: One that I would write, and two that I write about cars. When I took over as my newspaper's auto editor, I began a 32-year career as an automotive columnist. There isn't much on four wheels that I haven't driven or reviewed. My work has appeared in Popular Mechanics, Mechanix Illustrated, AutoWeek, SuperStock, Trailer Life, Old Cars Weekly, Special Interest Autos, etc. Today, I am the Ford F150 reporter for Torque News. I write how-to and help columns for online sites such as Fixya.com and others. You can follow me on Twitter or Facebook. Most of Marc's stories are part of Torque News' Ford coverage. Check back again and search for Torque News Ford F-150 news for more F-150 truck news coverage.