GMC has chosen one of the most popular sporting events of the year to unveil the long awaited 2022 GMC Hummer EV SUV. The highly anticipated SUV version of the EV built on GM's new Ultium platform will debut during the Final Four college basketball tournament on Saturday, April 3, 2021. It will also be available on GMC.com at 5 p.m. EDT. GMC will also start taking reservations for the EV SUV that day.
GMC has released very few details about the 2022 GMC Hummer EV SUV, except that a version of it will be raced in a partnership with racing legend Chip Ganassi. This will be Chip Ganassi Racing's first electric racing attempt and it will take place in the all-new Extreme E 2021 season. The Extreme E 2021 season is scheduled to start on April 3, the same day the 550 horsepower SUV is supposed to make its debut.
2022 GMC Hummer EV Supertruck Takes on Winter

Meanwhile, the 2022 GMC Hummer EV Supertruck is being put through its paces as part of its real-world testing. After thousands of miles and countless hours of testing in labs and on test tracks, vehicles face thousands more miles of tests in the open air. The testing team is driving the 2022 GMC Hummer EV Supertruck in Michigan's Upper Peninsula. The team is gauging how well the Supertruck performs in sub-zero temperatures. Expert drivers are seeing how the vehicle handles on snow and ice as well as on hills. According to GMC, "Key tests include integrating its powerful all-wheel drive torque distribution with the traction control system, as well as calibrating and testing the electronic stability control system."
2022 GMC Hummer EV Rigorous Testing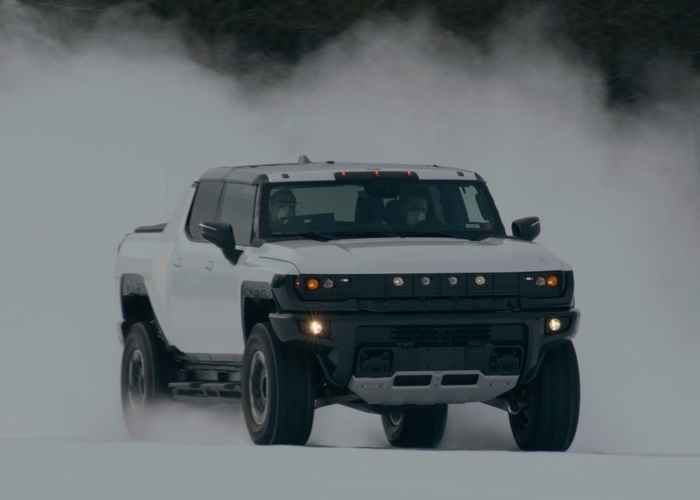 The professional drivers are also seeing how the all-new Ultium battery platform will hold up under extreme temperatures. The Ultium platform will be the basis for more than two dozen new GM electric vehicles and it is important to make sure it is rugged enough to handle all of the weather extremes. Engineers need to know how much the changing temperatures affect the batteries and their performance. Similar tests will be held in mountain regions to see how the vehicle and the batteries perform at altitude. They will also run similar drills in desert regions at high temperatures.
Follow Mary Conway at @maryconwaymedia and send her car news tips for future stories.