Volkswagen Will Resurrect Scout As A Rugged Off-Road EV Brand
The new Scout will be all-EV and will operate as an independent sub-brand within the Volkswagen Group. The company is to be formally established this year with the first concept vehicles unveiled in 2023. Initial plans are for a pickup truck and rugged SUV which VW refers to as an R-SUV.
Made In America
The new EVs are going to be designed, engineered, and built in the US for American buyers with production planned to begin at the start of 2026. Herbert Diess, Volkswagen AG CEO had this to say:
"After Volkswagen's successful turnaround in the U.S., we are now taking the opportunity to further strengthen our position in one of the most significant growth markets for EVs. Electrification provides a historic opportunity to enter the highly attractive pick-up and R-SUV segment as a Group, underscoring our ambition to become a relevant player in the U.S. market."
The new Scouts promise to be more rugged and capable off-road than anything in the Volkswagen Group's current portfolio. VW sees the off-road-ready EV truck and SUV market as key drivers of profitability in the US and hopes to use them to bolster its aims of a 10% market share across all vehicles. As Rivian has proved, there's plenty of appetite for EVs that excel in leaving the blacktop behind.
Aimed at "one of the most significant global growth markets," Scout will be managed independently as part of VW Group's steering model featuring small, agile units that can capitalize on the access they have to Volkswagen's technology and platforms.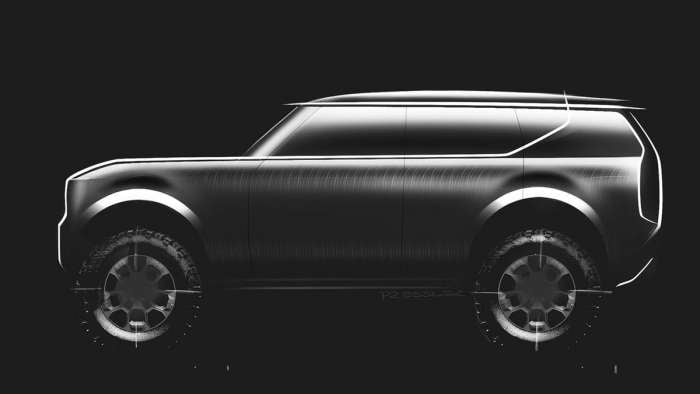 It'll be interesting to see how VW pulls this one off, as the original Scout was extremely "R-SUV;" the kind of vehicle you repaired by hitting it with a rock. How that identity will translate to a shiny new EV remains to be seen.
How well do you think the new Scout will live up to its namesake? Let us know in the comments below and thanks for reading.
Images by Volkswagen licensed by CC BY 2.0.
James Walker is an Automotive Journalist at Torque News focusing on Lucid Motors. If it's got wheels he's interested, and he's looking forward to seeing what kind of cars the EV revolution brings us. Whether it's fast, slow, new, or old, James wants to have a look around it and share it in print and on video, ideally with some twisty roads involved. You can connect with James on Twitter, Instagram, and LinkedIn.