Red Bull Advanced Technologies has announced the RB17, a track-only hyper-hypercar with huge power and an even huge-er price. Named to slot between the RB16B that Max Verstappen drove to the 2021 Driver's Championship and this year's RB18 a total of 50 examples of the RB17 will be built with a starting price equivalent to $6.06 million before local taxes are applied.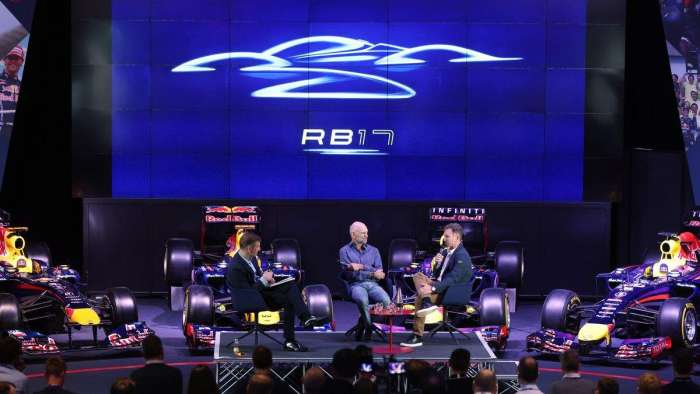 Red Bull Advanced Technologies
RBAT is the high-performance engineering arm of the Red Bull Racing Group and provides engineering, design, simulation and other services to a wide range of industries. The RB17 will be the company's first hypercar project designed from start to finish in-house and will be built at the 290-acre Red Bull Technology Campus in Milton Keynes, UK.
Designed by F1 guru Adrian Newey the RB17 aims to provide performance akin to today's Formula 1 cars with seating for two and "the most advanced ground effect package available in a series production car." It'll be interesting to see how that's realized, especially with the Gordon Murray Automotive T.50 now on the scene with its downforce-producing fan setup.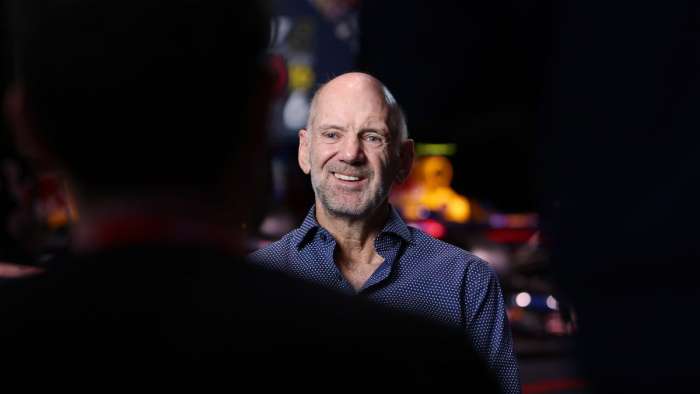 "The RB17 distills everything we know about creating championship-winning Formula One cars into a package that delivers extreme levels of performance in a two-seat track car. Driven by our passion for performance at every level, the RB17 pushes design and technical boundaries far beyond what has been previously available to enthusiasts and collectors." - Adrian Newey
Power and Performance
The RB17 will be powered by a hybrid-assisted V8 with a total output of 1100 horsepower and its carbon tub seating one hopefully highly-skilled driver and one terrified passenger. For their millions buyers will get the car as well as "close association with the Red Bull Racing team through access to simulators, vehicle program development and on-track training and experiences." Each owner will get personalized support from the factory based on the way they use their cars. Production is slated to begin in 2025.
"The RB17 marks an important milestone in the evolution of Red Bull Advanced Technologies, now fully capable of creating and manufacturing a series production car at our Red Bull Technology Campus. Further, the RB17 marks the first time that a car wearing the Red Bull brand has been available to collectors." - Christian Horner, Red Bull Racing Team Principal
Is It All Too Much?
Seeing the figures of the RB17 we can't help but wonder if it's all a bit much for your average billionaire. We're reminded of a ride-along review of the Aston Martin Valkyrie AMR Pro (another Red Bull/Newey design) where the author talks about impossible braking distances, brutal acceleration and things generally happening faster than the average person can process them.
These cars have over 400 horsepower on the most powerful cars at Le Mans and none of the restrictions. Perhaps that means they can be set up to be friendlier to their drivers but the fact remains that these are absolutely fearsome machines and, as long as you can pay to play, you don't need to be a pro driver to get behind the wheel.
What do you think? Are we being sticks in the mud grumbling about an amazing vehicle or are these multimillion-dollar track specials getting carried away with themselves? Let us know in the comments below, and thanks for reading.
Images by Red Bull Racing licensed by CC BY 2.0.
James Walker is an Automotive Journalist at Torque News focusing on Lucid Motors. If it's got wheels he's interested, and he's looking forward to seeing what kind of cars the EV revolution brings us. Whether it's fast, slow, new, or old, James wants to have a look around it and share it in print and on video, ideally with some twisty roads involved. You can connect with James on Twitter, Instagram, and LinkedIn.