What if DeLorean had never gone bankrupt, but had continued building cars with its unique identity long after the iconic DMC-12? What if it produced a stunning 90s supercar, an oddball luxury sedan and a hydrogen-powered pickup truck?
Thanks to DeLorean and Italdesign (who styled both the DMC-12 and Alpha5) we need wonder no more.
Stepping into the parallel universe where DeLorean thrived through the eighties, nineties and noughties we find some extremely interesting automobiles. By going through mountains of old sketches, designs, and model plans the two companies have come up with an alternate timeline worthy of Back to the Future.
What's more, the design team "immersed themselves in the style and technology of each decade and only used tools that were available within each of the decades," going as far as altering the DMC logo with new typefaces to match each period's style. The marketing people will tell you it's a "to understand where we're going, we have to know where we've been" project, but we suspect there's more to it than that.
Alpha1: DMC-24
DeLorean built around 9000 cars before it went under thanks to its high break-even point being above demand for what was quite a niche vehicle. There were a host of other factors, but suffice to say that a planned second model never materialized.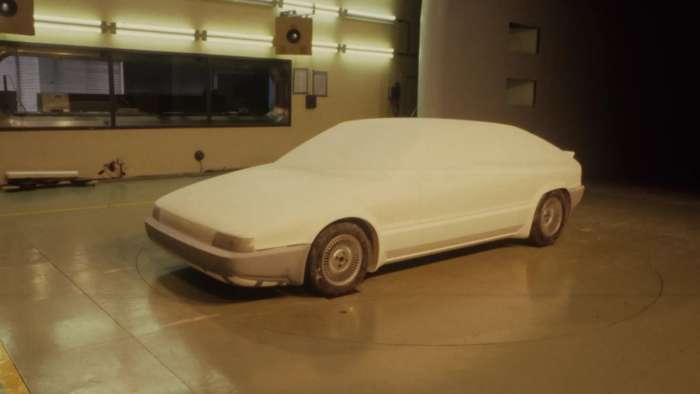 That model was the DMC-24, a four or five seater designed in 1981 that stretched the DeLorean's body and retained its trademark gullwing doors. This was a real vehicle and underwent wind tunnel testing until 1985 when the writing on the wall became impossible to ignore and the project was abandoned. However, in the alternate timeline cooked up by DeLorean the DMC-24 was only the beginning...
Alpha2
The Alpha2 is DeLorean's vision for the 90s; a complete departure from the hard lines of the DMC-12 and an absolute stunner to boot. The Alpha2 debuted in 1996 with its designers using computer modelling more than ever before to create a smooth, aerodynamic body for the big luxury roadster.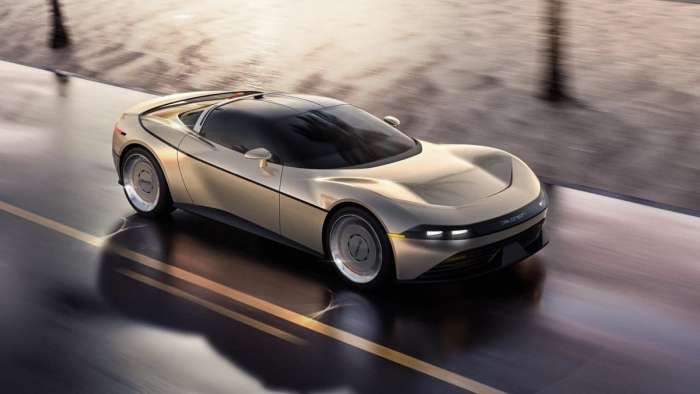 With a design that really wouldn't look out of place in 2022 the Alpha2 features a distinctively shaped hood channeling air over the sleek cabin and along its flanks. There's something similar if you look at the hood of the new Alpha5, and these renders look extremely high-quality for being made using "only the tools available during the decade," come to think of it. Interesting.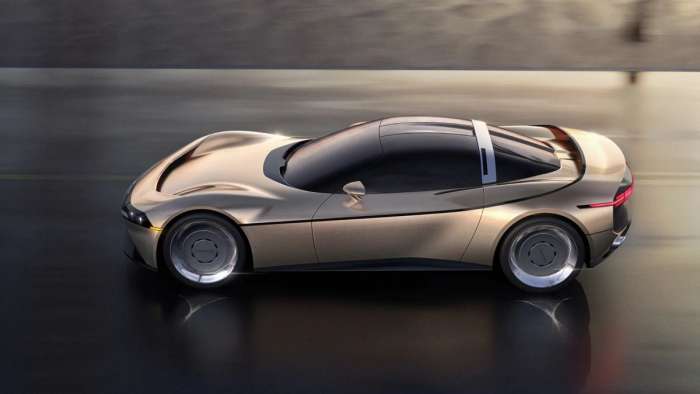 Alpha3
In 2006 came the Alpha3: DMC's first luxury sedan and also its first electric vehicle. This one kept the gullwings for the cosseted rear passengers while the front occupants would use traditional doors. More of a proof-of-concept testbed than a vehicle intended for mass production, the Alpha3 came packed with the cutting edge tech of the day like GPS navigation and a rearview camera. Eschewing the DMC-12's stainless steel bodywork the Alpha3 was clothed in "aluminum composite material."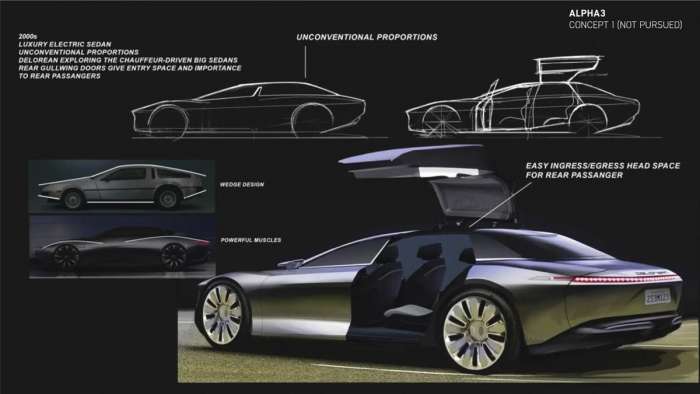 Alpha4
If there's one vehicle from DeLorean's fantasy past that ends up making real-world production we bet it's going to be this.
The Alpha4 launched in 2013 taking advantage of the post-recession SUV boom. Powered by a hydrogen fuel cell and available as a pickup or an SUV, the Alpha4 features seating for up to eight as well as modern technology like mobile wireless internet and autonomous driving. Again the renders are extremely high-quality. If all goes well with the Alpha5 we wouldn't be at all surprised to see an EV version of this on the road a few years down the line.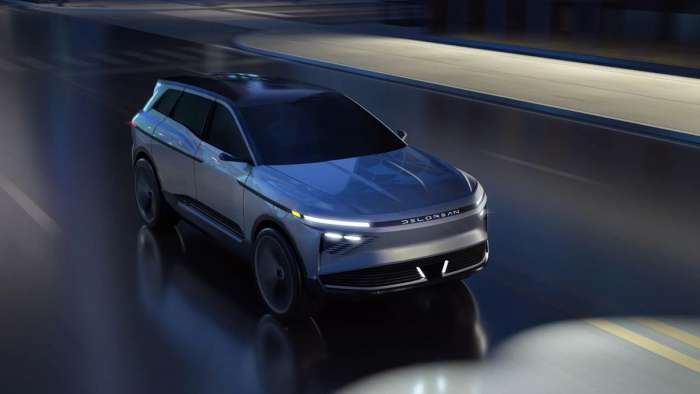 Alpha5
Snap back to reality, as Eminem said, and we come to the Alpha5 which debuts as part of Monterey Car Week ahead of its global launch on August 18th. With a top speed limited to 155 mph and a range of 300 miles the Alpha5 is an electric DeLorean for modern times. Like everything on this list it comes from the pens of Italdesign keeping the gullwing doors and rear screen louvres in a sleek grand tourer body with seating for four.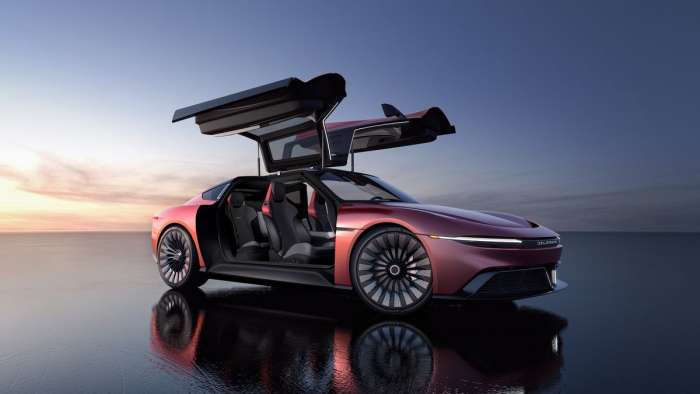 We'll have plenty more Alpha5 coverage coming up so stay tuned for that and check out DeLorean's full altered timeline here.
Images by DeLorean licensed by CC BY 2.0.
James Walker is an Automotive Journalist at Torque News focusing on Lucid Motors. If it's got wheels he's interested, and he's looking forward to seeing what kind of cars the EV revolution brings us. Whether it's fast, slow, new, or old, James wants to have a look around it and share it in print and on video, ideally with some twisty roads involved. You can connect with James on Twitter, Instagram, and LinkedIn.