Honda HR-V crossover earns Consumer Guide's coveted 2017 Best Buy Award
With no shortage of competition emerging in what is arguably the hottest new vehicle segment in North America, when weighing the total package that is 2017 Honda HR-V, consumer advocate and watchdog Consumer Guide, just named Honda's smallest crossover offering its subcompact crossover/SUV Automotive Best Buy for 2017.
The exceptionally well packaged utility that is 2017 Honda HR-V
"It's good looking, a bit quirky and fun to drive; by many measures the perfect urban assault vehicle; and when equipped with all-wheel-drive, very off road capable." That's what I wrote about HR-V when first encountering Honda's coupe-like crossover in Miami Beach, Florida. Granted, the flat terrain of southern Florida didn't afford us any off-road time, but I took care of that concern later on in a real life camping adventure, and romp through the outback of Oregon wine country.
Two years later Honda HR-V is a sales leader in the rapidly expanding compact crossover segment. Honda knows their game, and HR-V is holding up well to the scrutiny of not only the automotive press, but a generally well researched group of cost conscious consumers. I spend 'a week in the seat' of Honda's not so entry level crossover. Compare Honda HR-V and Maxda CX3 here.
Fit utility, coupe good looks, fun drive dynamic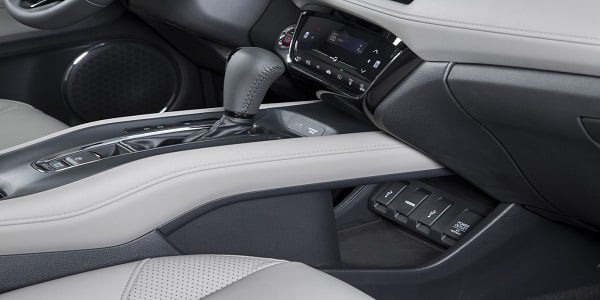 This week Consumer Guide acknowledges 3 Honda offerings as "Automotive Best Buys." That's no small accomplishment in the ever evolving world of automotive development, active safety, and premium car attributes filtering down into what at one time was entry level. According to Consumer Guide: 2017 Honda HR-V may be your best purchase value when shopping for a new or used sub compact crossover/SUV.