Honda, Hitachi Automotive Systems Partner in Electric Motor Production
Honda of Japan, the #1 engine manufacturer in the world will partner with Hitachi LTD's auto parts division to facilitate an anticipated heightened demand for electric motors for hybrid gasoline/electric and stand alone plug in electric vehicles, as auto manufacturer's reach for attainable low to ZERO auto-emission standards.
With the market release of the 3rd generation Clarity hydrogen fuel cell EV, and the segment breaching 2017 Honda Accord Hybrid, Honda has dedicated corporate resources to an expanded electrification of the fleet, with 75% electric variant saturation by model year 2030. According to Honda's C.E.O. Mr. Takahiro Hachigo, "In pairing up with Hitachi, we're hoping to tap into its expertise in volume production." Read my latest Accord Hybrid drive review here.
The venture will be established in July with an investment of 5 billion yen ($44.69 million), and will be 51 percent owned by Hitachi Automotive Systems Ltd and 49 percent held by Honda, the two companies said.
It will build motors to be used in petrol hybrids, plug-in hybrids and battery-electric cars, and will have sales and manufacturing functions in the United States and China in addition to Japan, they said.
Hitachi Automotive Systems is a wholly owned subsidiary of Hitachi Ltd and longtime supplier of components including engine and brake parts to Honda.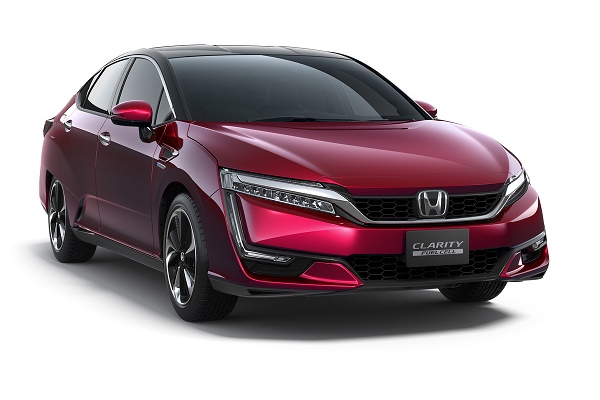 *Honda is planning to launch battery-powered and plug-in petrol hybrid versions of its Clarity fuel-cell vehicle later this year. It does not currently market a battery-electric vehicle after discontinuing a limited production electric version of its Fit mini MPV model in 2014.