Honda Civic Owner Dumps Right Side Mirror for Lane Watch Camera
Looking to a recent posting in CivicX.com, a 2016 Honda Civic owner stated the following: "I've gotten into the habit of looking over my shoulder and using the lane watch camera and not even using the passenger mirror." Apparently this 10th generation Civic driver and others have dumped the right side mounted rear view mirror for Honda's Lane Watch blind spot monitor technology.
'Dthatcher7' is one of several Civic owners commenting, that take exception with Honda's state of the automotive art camera integrated passenger side mirror - they find it to be just a bit view obstructive, large if you will.
Honda mirrors continue to grow with technology integration
In my most recent drive of the refreshed 2017 Honda Accord Hybrid, my co-driver, an EV advocate and proud owner of a first generation Chevrolet Volt commented on how large the side mounted rear view mirrors were -- he actually found the driver's side mirror to be a bit view intrusive, and didn't appreciate the magnified outer edge. What are you going to do?
Honda Motors looks to safety first, that's there thing, as is this auto maker's. Let's get back to the story.
There's a rumor circulating the WWW that Honda will replace the current right side LaneWatch™ feature with a blind spot sensor detection warning system. Huh? Granted, side sensors could be utilized for assistive parking technologies, lane Keep Assist and other active safety suit features. But in my opinion, and I just experienced this in the 2017 Accord hybrid, a buzz or a beep is not as effective as an image.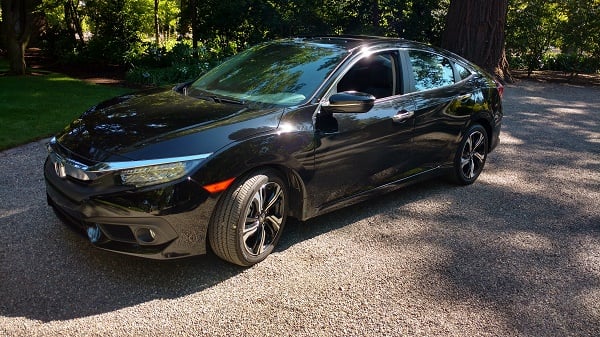 As to Honda's huge side mounted mirrors? Man, I've driven everything from a Bug Eyed Sprite to a FXR Harley Davidson, to a vintage Jeep with the side mirror falling off the side door. I'll take the oversized mirror while changing lanes and backing into a parking space in lieu to the aforementioned. As to a standard backup camera in all vehicles manufactured after 2016, yes, I like that too.
And, as Honda always says in regards to rear view camera monitor technology: "always check your surroundings before backing up." Let's use our side mirrors as well.