The Electric Auto headlines 2016 Los Angeles Auto Show
Electrified domestic, Import, exotic, high performance cars, crossovers and SUVs headlined the 2016 Los Angeles Auto Show as manufacturer's position their brand for what industry insiders now acknowledge as the viable near future in ZERO to low emission standards compliance. Where better to introduce the future in innovative personal transportation than the epicenter of what remains the nation's largest auto market, Los Angeles.
This years electrified lineup was impressive, as Detroit's "Big 3," Asian, German and Swedish manufacturers pulled the cover off vehicle reveals that not only point to cleaner air through greater fuel efficiency and low to no tailpipe emissions, but greater driver and passenger safety -- thanks to an ever evolving near intuitive driver to car connectivity -- via touchpad, smart wheel, static screen touch and voice command; amazing, and visually stunning. I drive Acura NSX hybrid supercar.
Acura, Chevrolet, Ford, Honda, Hyundai, Jaguar, Kia, Porsche,Smart, Volvo,VW and more
Granted, walking the million square foot floor of the Los Angeles Auto Show, I couldn't take in all the individual displays. But, I get it! The future in personal transportation is electric, in on variant or another. There are several factors driving the development of the automobile, primarily being environmental regulation compliance, and driver passenger safety.
In short, VW's "diesel gate" debacle just pushed the accelerator to the floor when it comes to the world's-auto-industry embracing electrification. Honda's slant on 50 MPG hybrid electrification begins with this car.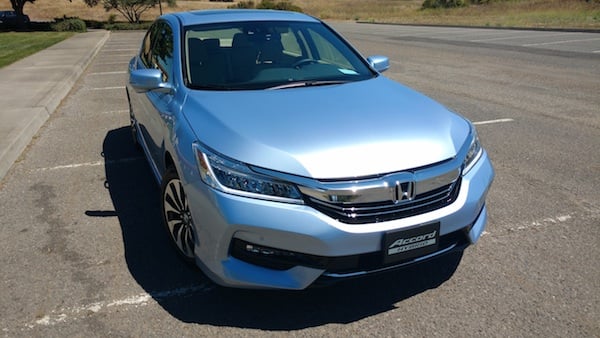 From a C.A.R.B. compliance viewpoint, electrification is a 'no-brainer'
With manufacturers from around the globe vying for a percentage of southern California's car market, in order to reach the near future fleet average goal of 55 MPG by deadline year 2035, car makers must not only continue to reduce vehicle weight while evolving small displacement internal combustion engines, but transition into electric co-generation; plug-in electric hybrid, and stand-alone long range battery powered electric. It's doable, as presented by Green Car Journal's Green Car of the Year Chevy Volt, and the near term Tesla 3 Series.
200+ miles between charge, Hydrogen Fuel Cell and more
Innovation is the key to success here as the evolution of the battery module;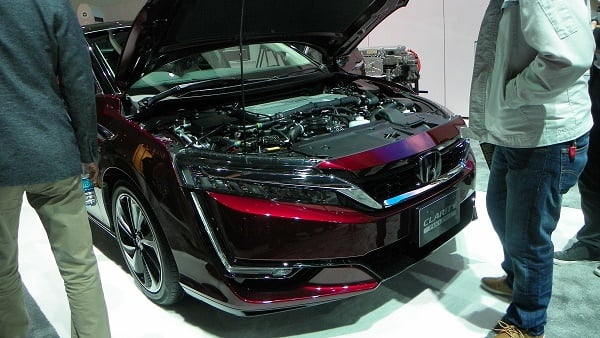 ; small displacement co-generators, and cheaper, more cost effective 'lean" manufacturing processes take us into a financially viable electric car future. As to me: If I never lift a gasoline nozzle to the side of my car or truck, pull into a quick lube, or pay a manufacturer for a 60,000 mile major engine and drivetrain service again, I'm good with it. I like the torque and ZERO emissions experienced behind the wheel of an electric car. Bring it on!