For those who have driven 2017 Honda Civic Type-R, it's of little surprise that.Civic, acknowledged as the most advanced tech savvy compact car lineup in North America, sets yet another sales record in September with 35,452 units rolling off of showroom floors. What sets Honda Civic apart from the competition?
Currently the hottest selling sedan in north America, 2017 Honda Civic sets yet another sales record in September with the launch of 2017 Civic Type-R, the hottest front wheel drive turbocharged compact hatchback in the segment. I experienced 2017 Honda Civic Type-R on the road to Humboldt last month, and I get it!
The 10th generation Honda Civic in all of its reinvented glory is arguably the most refined, powerful, Civic ever released by Honda, and a car of many firsts. While the rarefied Civic Type-R is not for everyone, with 5 variants options from the sublime to the extreme to pick from, Honda rolls the proverbial dice on the most diversified compact offering in the maker's history, and comes out a winner.
2017 Honda Civic while not the cheapest, may be the best overall compact car in North America
Voted North America Car of the Year in 2016, 10th generation Civic continues to gain recognition from the automotive press and consumers alike as the greatest overall compact car purchase and ownership value available In the market today.
While not the cheapest offering in the compact car segment, when one looks to the base model MSRP, standard feature packaging, and European car inspired body design Civic comes out way ahead of the competition. Also no for 10th generation Civic is a reengineered suspension, improved overall ride dynamic, road handling, interior quiet, and initial quality. No other offering in the compact coupe, hatchback and sedan segment out values Honda Civic -- the exceptional drive and ride experience is simply icing on the cake.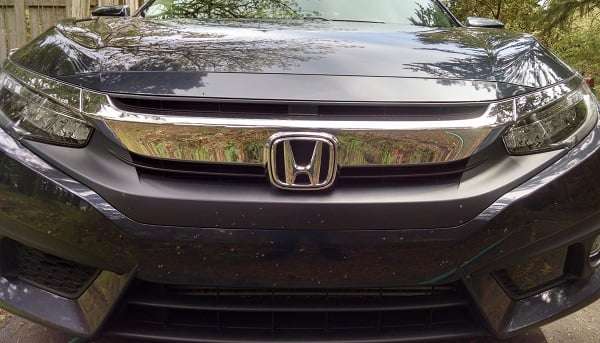 I anticipate high residual value for 10th generation Honda Civic
With 285,000 Civics sold to date for 2017, Civic remains the top selling (non fleet) sedan in North America. Honda doesn't break out individual variant numbers. However, I'm confident that the arrival of Civic Type-R in the U.S. has sparked sales a bit. Looking to the long run: K.B.B. and other market makers rank Honda Civic as one of the highest resale residual cars in North America. What this means to consumers is an adjusted lower cost of long-term car ownership; another incentive to buy or lease Honda Civic. Look for Civic Type-R to top a "best" list or two for 2018.