2017 Honda Ridgeline Pickup released to dealers June 21, 2016
As Honda News announced Monday morning, select Honda Dealers in Canada and the U.S. should receive the initial stock of 2017 Honda Ridgeline pickup trucks the week of June 20.
Keeping it short and sweet: I've driven the all new, totally redesigned 2017 Honda Ridgeline pickup and want one! As a life time, multiple brand pickup truck driver and owner, while aware of the positive characteristics of American Honda's only truck offering, also found it to be a bit limited as to load and towing capacity. Well, that was then and this is now.
Today I look for an all purpose vehicle with car-like interior comfort, road handling characteristics, reasonable load and towing capacity and better than average fuel efficiency. On a recent press junket down to San Antonio Texas, I discovered the reinvented brother of the all new 2017 Honda Pilot to deliver all of the above in spades!

Fun to drive, comfortable, off road worthy and powerful enough, 2017 Honda Honda Ridgeline gives Nissan, Toyota and the domestics a run for the dollar, while presenting a mechanically bulletproof off-road tested and proven V6 motivated front or 4-wheel drive all-weather and road condition drive and ride experience. In my humble opinion, '"the best in the segment." And, a measurable value for the dollar spent.
2017 Honda Ridgeline excels in on and off road driving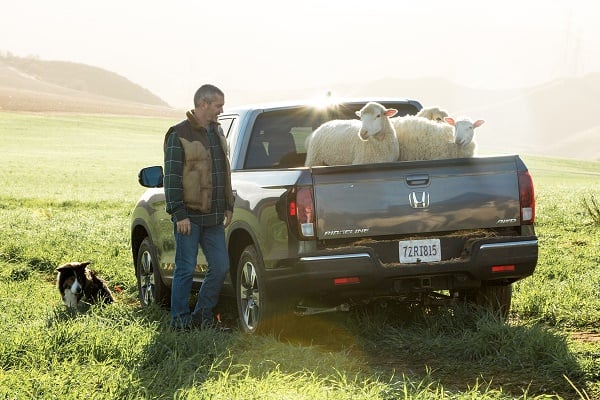 The not so secret to Ridgeline's superior drive and ride quality is in this midsize trucks unibody construction. By eliminating the 'body on frame' construction, Ridgeline is virtually frame-twist-free in off road maneuvers. The engine torque transfer to road surface under all traction conditions is impeccable. Read my first drive impressions here.