Recently, I covered the best all-season and snow tires for your new Subaru all-wheel-drive model. I have an updated list of the best winter/snow tires from Consumer Reports (by subscription) this week. They identify the standout tires with the best cold-weather grip. All tires listed below are CR Recommended.
If you own a Subaru Outback, Crosstrek, Forester, or another all-wheel-drive model, you are probably asking, "Why do I need snow tires if I have all-wheel-drive? Or can I get by with the all-season tires on my new car?"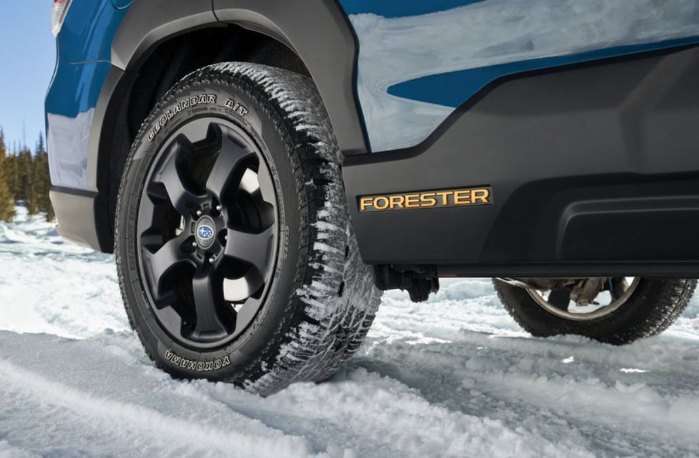 It all depends on where you live and how much extreme or severe weather you will experience. What are the best winter/snow tires for customers in cold climates for an Outback, Crosstrek, Forester, or another Subaru all-wheel-drive model? 
What are the best winter/snow tires for your Subaru?
CR says they tested dozens of tires specially engineered to provide cold-weather traction, including 16 winter/snow tires for cars and crossover vehicles and seven performance winter/snow tires for sports cars. All these tires are designed for seasonal use with special tread features to provide a sure-footed grip for ice and snow.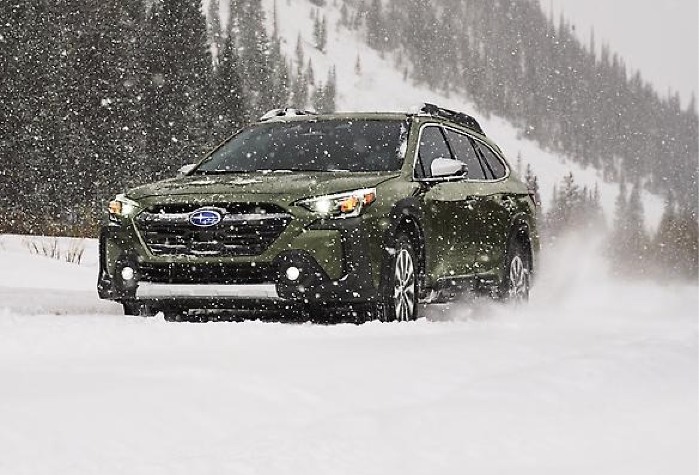 CR says, "All winter/snow tires that we've tested have impressed us with their grip in wintry conditions, but the weakness for most of them is that they have less grip on dry and wet roads than all-season tires. This is reason enough to take them off come spring, let alone that winter/snow tires wear much more rapidly."
CR's best winter/snow tire recommendations for SUVs.
For Subaru owners who live in cold climates where you see snow and ice, CR recommends the Bridgestone Blizzak WS90 and Michelin X-Ice Snow that top the category, followed by the Continental VikingContact 7. 
The three top picks are excellent for Outback, Crosstrek, Forester, Ascent, and Solterra all-wheel-drive vehicles. 
CR's Best All-Season and Snow/Winter Tires For Your Subaru or any AWD SUV this winter via @SubaruReport @torquenewsauto #subaru #outback #crosstrek #forester #ascent #wrx
-https://t.co/agfKMBoMCW
- pic.twitter.com/mL0ncqpPda
— Denis Flierl (@DenisFlierl) November 4, 2023
CR says, "The Blizzak WS90 has the most consistent scores across our tests and excels in resistance to hydroplaning, giving a slight edge over the Michelin. The Michelin is quieter and has a better rolling resistance rating than the Bridgestone, which aids fuel economy. The Continental has the best noise and rolling resistance scores of the three."
What are the best tires for the Subaru WRX and BRZ sports cars? 
CR says for the best winter/snow performance tire they recommend the Bridgestone Blizzak LM005 and the Hankook Winter I*cept Evo 3.
CR says, "The Bridgestone Blizzak LM005 excels in hydroplaning resistance, snow traction, and ice braking—the reasons you should consider this category. It's also above average for dry braking, a characteristic often compromised in this category."
Tying it is the less expensive Hankook Winter I*cept Evo 3. CR says it matches the hydroplaning resistance, snow traction, and ice braking ratings but trails the Bridgestone in other measures.
The Vredestein Wintrac Pro and Michelin Pilot Alpin PA4 follow those tires closely, conceding just one point in the Overall Score. All four tires are CR Recommended.
When you get new treads for winter, you should get four winter/snow tires of the same size and identical category to maintain optimal driving performance.
Buying the right winter/snow tires can give you instant "bolt-on" traction, confidence, and control for your Outback, Crosstrek, Forester, or another Subaru vehicle.
Thanks for reading, everyone. I hope you enjoyed this Subaru winter/snow tire story. See you tomorrow for my latest Subaru Report.
For additional articles related to Subaru models and winter driving, here are a few of my top stories you may enjoy. 
My Must-Read Top Picks
Check out this YouTube video from Motormouth: Winter tires VS All Season Tires. Proof that you need WINTER TIRES!!
I am Denis Flierl, a 12-year Torque News senior writer with 20+ years of Subaru and automotive journalism experience. I enjoy bringing you, the Subaru fans and customers, the most up-to-date Subaru news, reviews, and new model information. You'll find the latest Subaru stories on the Subaru page. Follow me on my The Dirty Subaru website, Dirty Subaru blog, SubaruReport, All Subaru, WRXSTI, @DenisFlierl, Facebook, and Instagram.
I've got you covered! - I cover all Subaru all the time - It's called the "Subaru Report." Check back daily for my expert Subaru analysis!
Please leave your comments below, share the article with friends, and post X to your followers! 
photo credit: Subaru USA