If you own a Subaru Outback, Crosstrek, Forester, or another all-wheel-drive model, you are probably asking, "Why do I need snow tires if I have all-wheel-drive? Or can I get by with the all-season tires on my new car?" It all depends on where you live and how much extreme or severe weather you will experience.
Living in Colorado's high country for over thirty years, I have seen every kind of winter driving condition. The snow is measured in feet, not inches, where I live. Snow, ice, and frozen roads present dangerous driving conditions, and if you venture out without the right tires, even a Subaru all-wheel-drive vehicle will get stuck.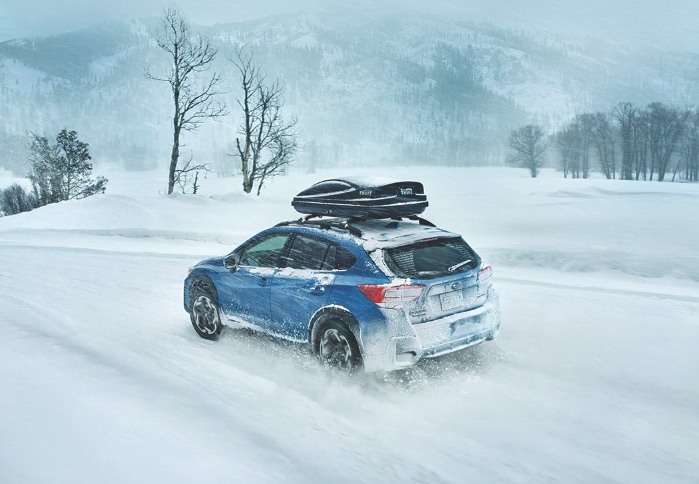 I've seen Subarus on the side of I-70 heading into the high country in deep snow, sliding off the road. There is one Subaru Impreza owner where I live who is always stuck because he drives on all-season tires all winter. I have helped pull him out of the ditch multiple times. 
Winter tires equip your Subaru for the worst conditions.
Snow and winter-rated tires are specially engineered with unique tread patterns, deeper tread depth, and snow and ice technologies to equip your Subaru all-wheel-drive vehicle for the worst conditions. Tire companies use a compound in their winter tires that removes a thin layer of surface water to improve grip on snow and ice. 
This compound also allows the tire to remain flexible in freezing temperatures, improving traction and available grip. High-density siping of snow tires improves traction in the wet, snow, and ice by increasing the number of biting edges.
A report from Kelley Blue Book says, "Many drivers have the misconception that a winter tire's sole benefit over an all-season tire is better traction in the snow. Think again. Tests conducted by Canada's Traffic Injury Research Foundation showed that winter tires provide superior traction, braking, and cornering in all cold weather driving conditions compared to an all-season tire. It's about better tire traction whether the road surface is snow-covered, icy, wet, or dry."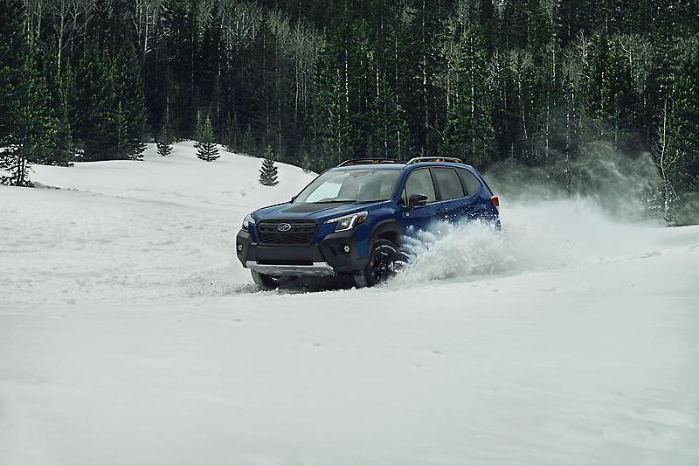 What is the difference between all-terrain tires and winter-rated tires?
An article from TireBuyer says, "The reason has to do with engineering and design purposes. All-terrain tires have to work on-road and off-road, in wet and dry road conditions, when it's 100° F and 20° F. They also typically possess a high puncture resistance to facilitate off-road adventure, which requires certain durability characteristics – which aren't necessarily complementary to wintertime traction."
"Winter tires, on the other hand, are designed strictly to manage winter conditions. Near or below freezing, ice, snow, mixed conditions, cold, wet, and freezing dry roads. As such, the design and construction of a winter tire directly reflect the specific intended use."
Can I keep my winter tires on year-round?
If you don't change your tires next spring, the winter tires won't last as long as regular tires. You will burn the rubber off the softer winter tires much quicker driving on hot, dry pavement all summer.  
When shopping for winter rubber, look for an Alpine pictograph (a snowflake inside a mountain) on the tire's sidewall. When you see this icon, you can be assured it meets more stringent winter traction performance requirements. This includes snowy, slippery roads and low temperatures.
When you get new treads for winter, you should get four winter/snow tires of the same size and identical category to maintain optimal driving performance.
When is it the worst idea to run all-season radials and not winter-rated tires?
If you live in snow country and are driving in near or below freezing, ice, deep snow, mixed conditions, cold, wet roads, and cold, dry roads consistently, your all-season tires that are the original equipment of your Subaru could leave you stranded or in the ditch.  
Buying the right winter tires can give you instant "bolt-on" traction, confidence, and control for your Outback, Crosstrek, Forester, or another Subaru model year or vehicle.
Thanks for reading, everyone. I hope you enjoyed this Subaru winter tire report. See you tomorrow for my latest Subaru Report.
Here are a few of my top stories for additional articles related to your Subaru and winter driving. 
You may find this YouTube video from Tirebuyer helpful: How to Decide Between All-Season and All-Terrain Tires
Denis Flierl - I have over twenty years of Subaru and automotive journalism experience. I enjoy bringing you, the Subaru fans and customers, the most up-to-date Subaru news, reviews, and new model information. You'll find the latest Subaru stories on the Subaru page. Follow me on my The Dirty Subaru website, Subaru Report, All Subaru and WRX STI social media channels:  Also Facebook, Social Platform X, and Instagram. 
I've got you covered! - I cover all Subaru all the time. 
Please leave your comments below, share the article with friends, and post X to your followers!
Photo credit: Subaru