What sets the Subaru Outback apart from other vehicles in its class? As other automakers ditch their wagons in the U.S. market, the Subaru stands in an enviable position. The Outback is now America's wagon. Even though it's in the midsize SUV category, the Outback does not ride on an SUV chassis, but it's built on the same chassis as the Legacy sedan.
That is what sets it apart from the other midsize SUVs. It rides and has the driving dynamics of a car, in addition, the Outback has the utility and versatility of an SUV. The Outback is Subaru of America's number-one-selling model in its all-wheel-drive lineup.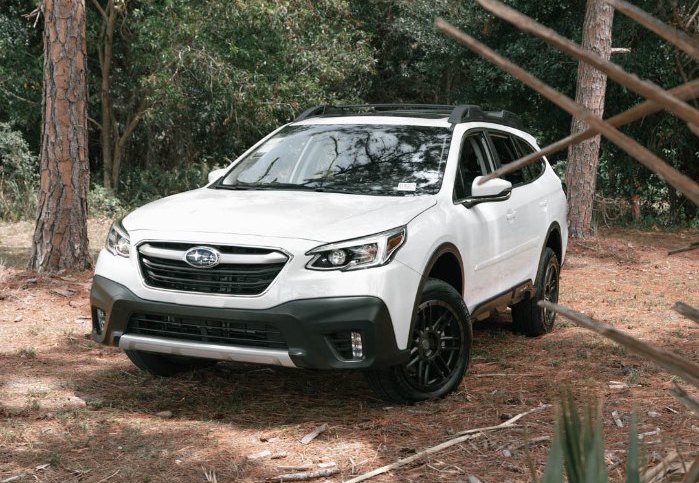 photo credit: Schumacher Subaru
Even though the Outback stands on top, the midsize SUV checks all the boxes except one in September. The Outback drops to second place in September again, but it still leads the lineup for 2023.
Outback sales are impressive.
Even though the 2023 Subaru Outback midsize SUV is the second-place performer in the lineup, it increased an impressive 71.2 percent in September, with 14,545 models sold compared with 8,497 in September 2022. Outback is now up 16.6 percent in the first quarter of 2023. Outback still leads all other models this year, with 122,881 midsize SUVs delivered to customers in 2023.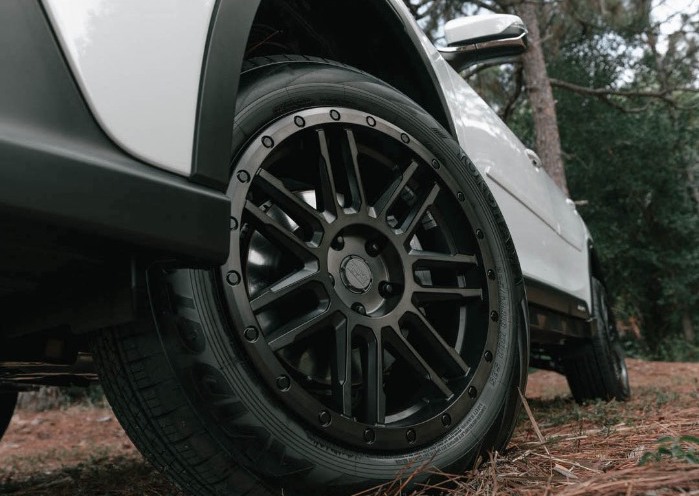 photo credit: Schumacher Subaru
The Outback takes a second place position to the hot Forester compact SUV. Subaru customers chose more Forester compact SUV models than the Outback, but not by much. 
Just as in July and August, the 2023 Subaru Forester compact SUV is again the number-one selling all-wheel-drive model for Subaru of America. In September, Forester was the top performer by volume for the third consecutive month, with 15,237 vehicle sales and an impressive increase of 48.6 percent over the same month in 2022.
SOA delivered 15,237 Forester models to customers in September compared with 10,254 in September 2022. Forester is now up 33.9 percent in the third quarter of 2023. Forester has 106,345 models sold in 2023 and remains in third place overall behind the Outback (122,881 sales) and inches closer to the new Crosstrek (114,632). 
What's next for the number-one-selling Outback? 
Subaru Corporation recently released new information about its newly-developed driver-assist safety technology, and it's coming first to the new 2025 Outback midsize SUV. Subaru is testing its new next-generation EyeSight X driver assist safety technology, which will be more hands-off for the driver. 
Are you ready for this? 
The new Subaru EyeSight X is coming to the automaker's flagship model on the Japanese-specification Outback midsize SUV. It will be the first Subaru model to get the latest features, and they will soon be available for U.S. customers, likely on the all-new 2025 Outback. 
Before the next-generation Outback arrives, the 2024 Outback comes this fall with new upgrades. 
Outback Base trim level upgrades
The Base Outback now comes with dome and cargo area lights that have been upgraded to LED.
Outback Onyx Edition upgrades
The standard 11.6-inch Multimedia Plus system is now paired with a Harman Kardon speaker system with a 576-watt equivalent amplifier. In addition, the Onyx Edition now comes standard with a Power Moonroof, Reverse Automatic Braking, and a 360-degree heated steering wheel is now standard.
For 2024, the Outback Wilderness now receives a more rugged look thanks to a new front fascia featuring a redesigned bumper and LED fog lights paired with a more prominent front grille. In addition, a 360-degree heated steering wheel is now standard on the Outback Wilderness.
Onyx Edition XT
A 360-degree heated steering wheel is now standard on the Outback Onyx Edition XT. This feature was only offered on higher trim levels the previous year.
What is the price of the 2024 Subaru Outback?
For the 2024 model year, the Outback will be available in nine trim levels. The Base is priced at $30,190, Premium ($32,490), Onyx Edition ($37,400), Limited ($37,090), Touring ($41,640), Onyx Edition XT ($40,655), Wilderness ($41,255), Limited XT ($41,490), and Touring XT ($44,090). In addition, destination and delivery fees are included in the price above ($1,295).
The 2023 Outback is Subaru of America's top model in all areas except one. It takes second place to the hot Forester in September. The 2024 Subaru Outback arrives this fall, and it should check all the boxes. I expect the Outback to regain its number-one selling status this month. Stay tuned. 
For additional articles related to the Subaru Outback, here are a few for your consideration:
Here is The 2024 Subaru Outback: Which One to Buy? YouTube video from Autotrader
Denis Flierl brings over thirty years of combined auto industry and automotive journalism experience to Torque News readers. He is an accredited Rocky Mountain Automotive Press (RMAP) member. The last twelve years have been spent with Torque News, covering Subaru vehicles and the latest news. Check back daily for his expert Subaru analysis. You'll find the latest stories on the Torque News Subaru page. Follow Denis on Facebook, Social Media Platform X, and Instagram. 
Subaru Report - We've got you covered! Check back tomorrow for more unique, informative SUBARU news, reviews, and previews you can trust.
Please leave your comments below, share the article with friends, and post X to your followers!
Photo credit: main image Schumacher Subaru