Subaru's plant in Lafayette, Indiana (SIA) began production of the sixth-generation 2020 Subaru Outback and seventh-generation Legacy sedan. In a line-off ceremony yesterday, the first models were driven off the assembly line where employees had a celebration. The 2020 Legacy made its debut at the Chicago Auto Show in February, while the newly redesigned 2020 Outback was unveiled at the New York International Auto Show in April.
2020 Subaru Outback
Subaru Corp hopes to build the two newest models with fewer problems than they've experienced with the new Ascent family hauler. Some Subaru dealers have expressed concern the new 2020 Outback could see the same quality issues as Ascent because of the Subaru Indiana Automotive plant trying to keep up with the demand for the new SUV/Crossover. According to internal documents intercepted by Automotive News recently, certain U.S. Subaru dealers and company managers are already concerned.
2020 Subaru Legacy
Subaru Corp is well aware of the issues and hopes to correct any quality issues. "We've been preparing for this day for more than two years," said Scott Brand, senior vice president at SIA. "Thanks to the hard work and dedication of our associates, we are launching the newest generation of these two iconic models with the highest quality our customers expect."
The Outback made its debut in 1995 and Legacy before that in 1989. Subaru Indiana Automotive began production in 1989 and currently makes the Ascent, Impreza, Legacy and Outback models for North America. Since then, SIA has produced over 4 million Subaru vehicles with Outback being the best selling model in the Subaru stable totaling 2.35 million units compared with Legacy's 1.24 million.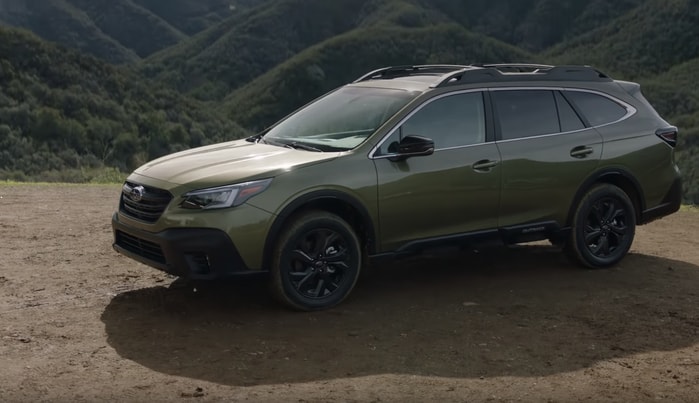 Subaru has grown fast the past ten years, and they've had trouble keeping the plant in Japan and the U.S. SIA plant running smoothly. Tom Doll, CEO of Subaru of America told AN at the Chicago Auto Show, he knows dealers have concerns about quality issues. "This situation is going to correct itself," Doll told AN. "A lot of it's growing pains, right? But we're not concerned at all about whether or not it's going to get fixed or not. It will get fixed. We're hopeful that it gets fixed fairly quickly."
The first sixth-generation 2020 Subaru Outback and seventh-generation 2020 Legacy models rolled off the assembly line yesterday. The newly-redesigned Outback is the flagship model for the brand in the U.S. and they need to build it without flaws. The U.S.-made models will begin arriving at dealer showrooms in late September. Stay tuned for our first test drive.
Watch 2020 Subaru Outback MPG improvement noted by EPA and click to subscribe to Torque News Youtube channel for daily Subaru and automotive news analysis.
You Might Also Like: Leaked Documents Reveal Subaru Is Concerned With New 2020 Outback Quality
Bookmark my Subaru page and be sure to follow 2020 Subaru Outback model change reports on Facebook, Twitter, Instagram, Subaru Report. Send us your Subaru news tips @SubaruLegitNews and we'll give you a shout out! Be sure to check back tomorrow for more Subaru news and updates.
Leave your comments below, share the article with friends and tweet it out to your followers!
Photo credit: Subaru Corp, Subaru USA