Subaru of America is facing a class action lawsuit claiming automakers created telematic systems in their vehicles that became inoperable when cellphone manufacturers phased out 3G technology in favor of 4G and 5G. A report from Top Class Actions revealed telematics software in specific 2016-2019 Subaru vehicles became inoperable when technology companies phased out 3G technology in favor of 4G and 5G.
Which Subaru models are affected?
The proposed class includes those who purchased or leased a 2016-19 Subaru Outback midsize SUV, Forester compact SUV, Crosstrek subcompact SUV, Impreza compact car, Legacy midsize sedan, or WRX sports car.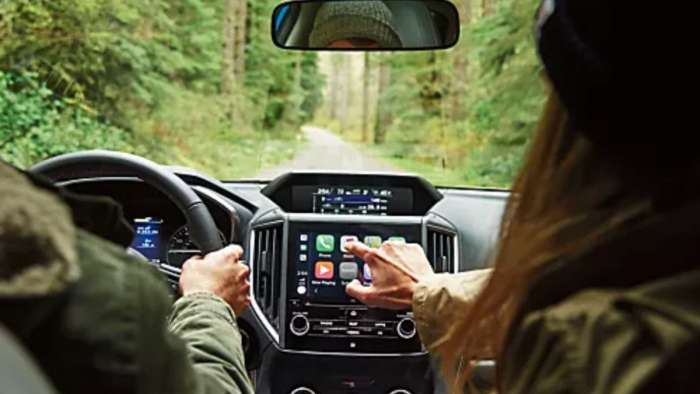 What is the issue?
The new Subaru 3G lawsuit says Starlink affected features include Automatic Collision Notification, Enhanced Roadside Assistance, Emergency Assistance, Stolen Vehicle Locator, and Bluetooth Hands-Free Calling. 
The technology stopped working when the major cell phone carriers began to phase out 3G in 2022, the Subaru 3G class action says.
Top Class Actions says plaintiffs James Garrett, Christopher Roach, Demaris Martz, Marcum Martz, Kimberly Rohrberg, Robert Donnelly, and Taylor Paddock claim that the technology change diminished the value of the vehicles and became costly to replace the inoperable 3G technology.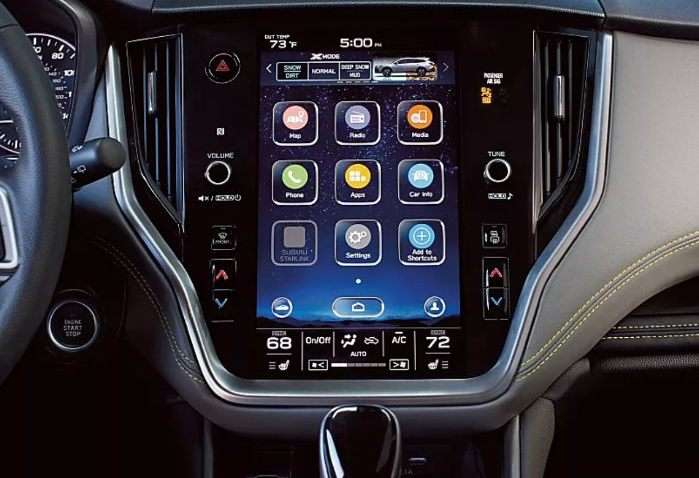 The report says Subaru initially suggested one fix to the issue would be a complimentary upgrade for those with a Starlink Safety and Security subscription.
"Of the approximately 820,000 Subaru vehicles with 3G telematics, those with a Starlink subscription only amounted to approximately 110,000 vehicles," the Subaru 3G class action claims. "This left a population of approximately 710,000 vehicles with a chance of experiencing various issues due to the loss of 3G connectivity."
The remainder of vehicles were left at risk of a drained battery due to the changes, the Subaru 3G class action says.
I recently reported that in February 2022, the current wireless provider elected to retire this 3G network, which affected services such as Automatic Collision Notification, SOS Emergency Assistance, and remote vehicle features in those affected vehicles.
If you are an active Starlink Safety and Security service subscriber and did not update your Starlink system before February 2022, your services would have automatically been canceled, and you should have been issued a pro-rated refund for the unused portion of your subscription. 
Subaru owners need the update.
If you haven't had the update, Subaru retailers offer a complimentary update for affected vehicles with an active Starlink Safety and Security subscription. This update will allow continued access to critical safety and security services. The subscription would have been canceled if an affected vehicle had not been updated before the 3G network retirement date.
The Subaru 3G class action, Garrett et al. v. Subaru of America Inc., was filed in federal court in New Jersey. Lisa J. Rodriguez of Dilworth Paxson LLP represents the plaintiff. 
Did you lose functions on your 2016-2019 Subaru Outback, Crosstrek, Forester, Impreza, WRX, or Legacy when 3G technology was phased out? Let us know in the comments.
Thanks for reading, everyone. I hope you enjoyed this Subaru story. See you tomorrow for my latest Subaru Report.
For additional articles related to Subaru Starlink, here are a few of my top stories. 
Denis Flierl - I have over twenty years of Subaru and automotive journalism experience. I enjoy bringing you, the Subaru fans and customers, the most up-to-date Subaru news, reviews, and new model information. You'll find the latest Subaru stories on the Subaru page. Follow me on my The Dirty Subaru website, Subaru Report, All Subaru and WRX STI social media channels:  Also Facebook, Social Platform X, and Instagram. 
Check back daily for my expert Subaru analysis. I've got you covered! - I cover all Subaru all the time. 
Please leave your comments below, share the article with friends, and post X to your followers!
Photo credit: Subaru USA