If you looking for made-in-America, look no farther than the all-new Honda Passport. Honda has more vehicles on the American-Made Index than any automaker.
If you are looking to buy a car that's made in America, the Honda brand has the most of any automaker, including American vehicles. Cars.com's top-ten American-Made Index includes the Honda Odyssey #2, Ridgeline #3, Passport #4, and Pilot #7.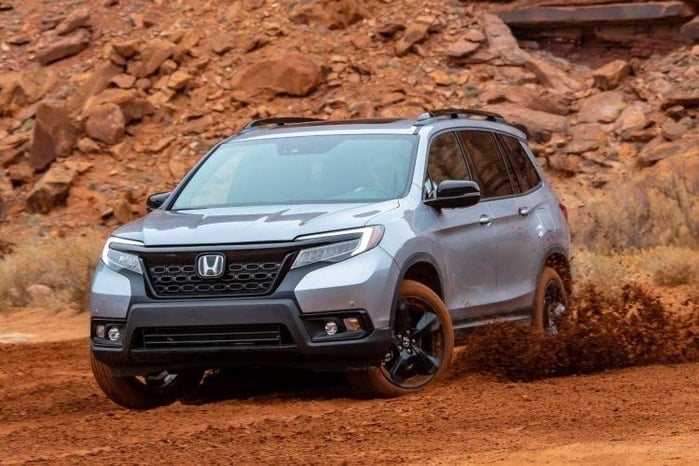 The new Passport slots between the smaller CR-V and three-row Pilot. The Passport and the Pilot ride on the same platform but the Passport has two rows and is six inches shorter. You can think of the Passport as the adventure vehicle for outdoor enthusiasts. It has an inch greater ground clearance, but with identical room inside as its bigger sibling Pilot.
The Honda Passport is made in Lincoln, Alabama alongside the Pilot, Ridgeline and Odyssey. Passport is based on Honda's uni-body, midsize light-truck platform. Highlights include a fully-boxed floor structure and the latest generation of Honda's Advanced Compatibility Engineering structure to increase safety. Trim levels include Sport, EX-L, Touring, and Elite.
Cars.com assesses several factors for the American-Made Index: assembly location; domestic-parts content; U.S. factory employment adjusted by sales; engine and transmission origin; and heavier curb weight is considered. Honda USA says, nearly two-thirds of Honda automobiles sold in the U.S. are made in America.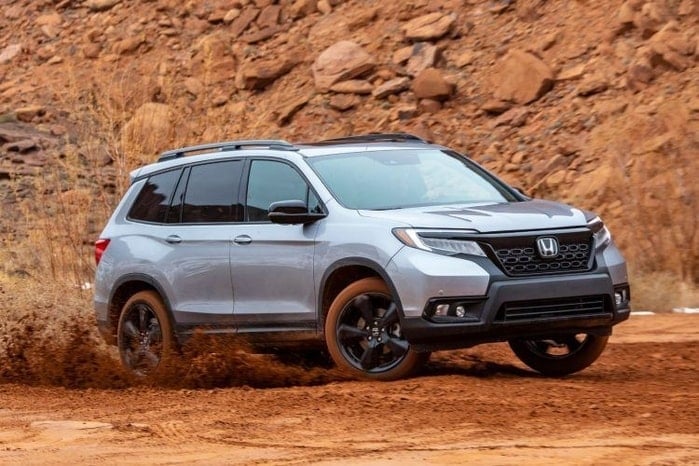 Honda made the new Passport to compete with the new Toyota RAV4 Adventure and the King of compact all-wheel-drive vehicles, the newly-redesigned 2019 Subaru Forester. Passport can be equipped with Honda's AWD Intelligent Variable Torque Management system. The system rotates the outside rear wheels faster than the front ones. This creates a "yaw" motion that guides the Passport in a way that reduces understeer while still improving traction through corners.
The 2019 Honda Passport is for those who want a vehicle that's made in America and helps create jobs in the U.S. The benefits of the new 2019 Honda Passport come to life for those who take their vehicle off-road and need to tow a trailer on the way there.
Watch one thing you can do with Honda Passport that you can't do with most other cars and click to subscribe to Torque News Youtube Channel for daily Honda and automotive news analysis.
Bookmark our Honda page and be sure to follow the latest Honda reports on Facebook, Twitter, Instagram, Tweet your Honda news tips to us @HondaReport and we'll give you a shout out! Be sure to check back often for more Honda news and updates.
Leave your comments below, share the article with friends and tweet it out to your followers!
Photo credit: Honda USA