First New 2017 Subaru Impreza Spied in Japan
The new 2017 Impreza will be built in the US at the plant in Indiana, but the first production model has been spied in Japan. Subaru Japan is likely building the first test models ahead of the Lafayette, Indiana plant expansion. Thanks to Practical Motoring in Australia, a reader in Japan sent them these photos after the car was spotted testing on the streets of Tokyo.
The plant in Lafayette plans to start building the new 2017 Impreza soon, as the last of the Toyota Camry models finish their production run at Subaru's US plant. Subaru is gearing up for the Impreza to be built on US shores next. The new 2017 Impreza will ride on the new Subaru Global Platform and it will be the first of Subaru's next-generation strategic vehicles. It's setting the stage for new things coming from the Japanese automaker.
2017 Impreza is an important new vehicle for Subaru
Fuji Heavy Industries (FHI), manufacturer of Subaru cars, introduced what they called Vision Prominence 2020 in May 2014 that will bring sweeping changes to the Subaru lineup. Subaru will introduce a new Global Platform and the first vehicle to get it will be the new Impreza. This new design language and platform seen in the Impreza sedan and 5-door will filter down to every vehicle in Subaru's lineup.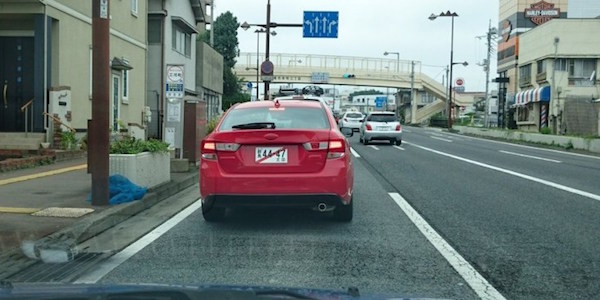 Subaru's Impreza has been built at FHI's Gunma plant in Japan up until now, but the new 2017 Impreza will roll off the assembly line in the U.S. starting late this year. This is an important move for Subaru as plant expansion in Indiana will allow them to ramp up production in North America.
Impreza gets it all started
Subaru is counting on the new-generation Impreza to be the most important new model launch since they introduced the VX Crosstrek crossover. The new Impreza will feature the brand's "Dynamic x Solid" design featuring more interior space and increased safety that will be the hallmark of Subaru's future models as a whole. The first new 2017 Subaru Impreza sedan has been spotted on the streets of Tokyo as they begin testing the new compact car in real world driving. It's coming soon to the US. Stay tuned.
Source: Practical Motoring
Photos used with permission from Practical Motoring