I have covered the Subaru Crosstrek Hybrid SUV and have said there are better values for shoppers. But that has changed now, as Consumer Reports says three used Hybrid models are eligible for a federal tax credit of up to $4,000. It's part of the Inflation Reduction Act (IRA) that went into effect in 2022.
The Consumer Report says, "Used electric car and Plug-In Hybrid (PHEV) buyers can get up to a $4,000 tax credit, but only a fraction of the EVs and PHEVs on the market currently qualify."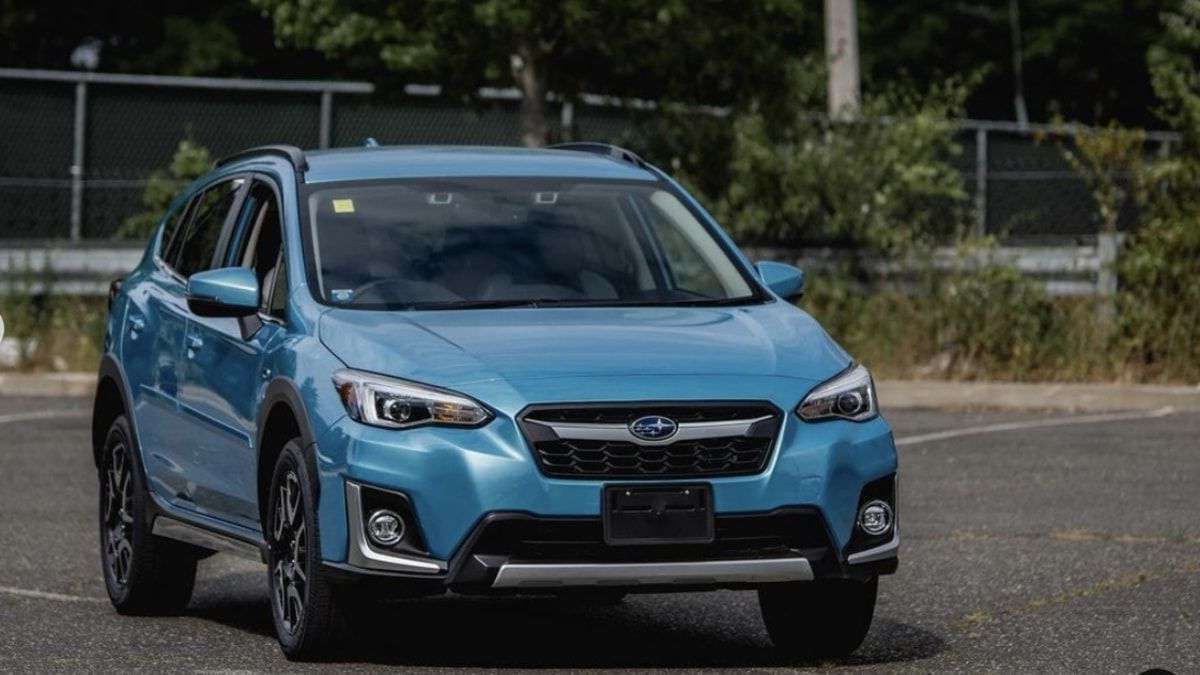 The only three hybrid models that qualify are the 202 Toyota Prius Prime, the 2019-2021 Subaru Crosstrek Plug-In Hybrid, and the 2016-2018 BMW 330e PHEV. 
CR says, "Of the more than 80 EVs and PHEVs on the IRS' list, only a handful are CR Recommended, largely because the earliest crop of EVs struggled in our reliability surveys. We've included ones that will likely be easy to find used for under $25,000." 
The 2019-2021 Subaru Crosstrek Plug-In Hybrid is a good choice if you are looking for a fuel-efficient small SUV. The Crosstrek Hybrid is a recommended model by Consumer Reports and the second best overall according to a new ranking.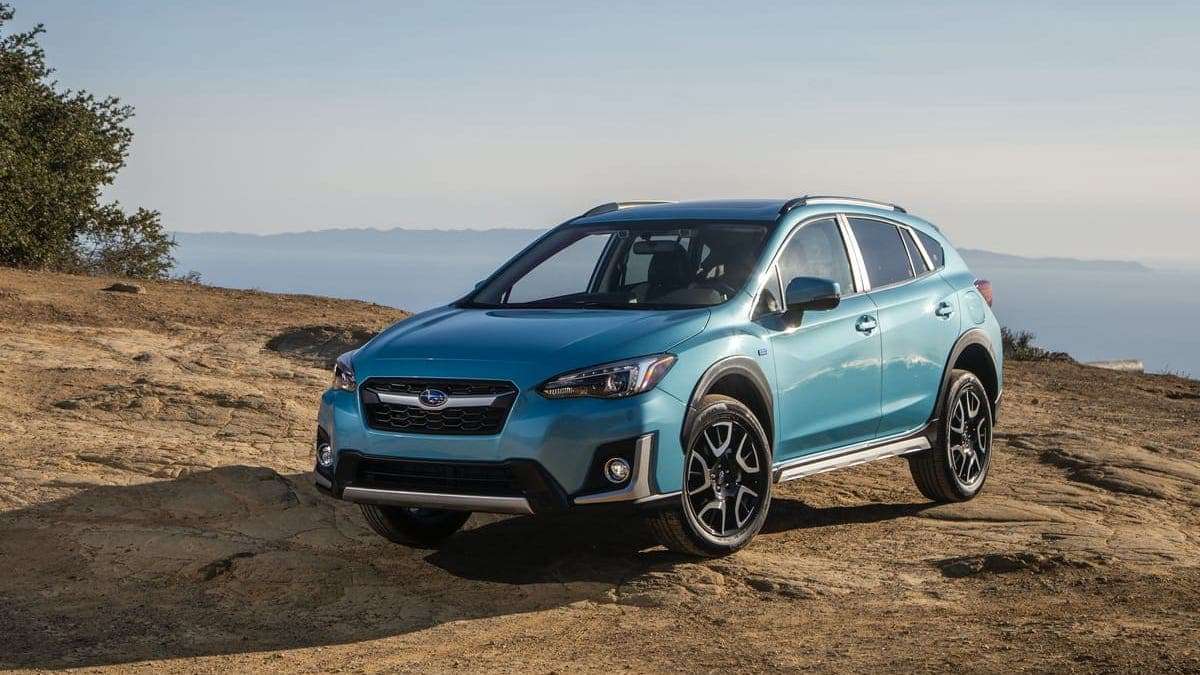 What does Consumer Reports say about the Crosstrek PHEV?
CR says, "We have always appreciated the Crosstrek's reliability and practicality. On a full charge, the Hybrid gets about 17 miles of mostly electric power. Our tests show it gets 33 mpg overall once that charge runs out. Be aware that the PHEV's drivetrain cuts into cargo space."
What is the price of a used 2019-2021 Subaru Crosstrek Plug-In Hybrid?
CR says the price range is $21,775 - $30,325 for a used model, depending on condition, miles, and region of the country. 
My take on the Crosstrek PHEV
I have covered the Crosstrek Hybrid extensively, and it's been too expensive for many hybrid buyers. But that changes with buying a used model and getting the $4,000 tax credit.
All Crosstrek Hybrid comes standard with the brand's EyeSight driver-assist safety technology and gets top safety ratings from the IIHS. Hybrid trims include safety tech with Automatic Pre-Collision Braking and Throttle Management, Lane Keep Assist, Lane Departure, Sway Warning, and Lead Vehicle Start Alert.
The electrified model also comes with steering-responsive headlights that illuminate curves as the vehicle steers into them. Additional safety features include reverse automatic braking, high beam assist, blind-spot detection with lane change assist, and cross-traffic alert.
The Hybrid trim also features a pedestrian alert system that provides an audible warning to pedestrians within the vehicle's proximity when traveling below 20 mph. The Hybrid has a Symmetrical all-wheel-drive system, 8.7 inches of ground clearance, and X-Mode for enhanced all-weather and off-pavement performance.
Here are the Crosstrek Hybrid model year upgrades. 
Subaru introduced the fuel-efficient Crosstrek Plug-In Hybrid for the 2019 model year. The Crosstrek Hybrid subcompact SUV received minor upgrades for 2020, with the main feature being a new Rear Seat Reminder. The Hybrid trim also came with automatic door locks as standard and a recent Magnetite Gray Metallic exterior color change.
The Crosstrek Hybrid received a few upgrades for the 2021 model change. The Hybrid trim received a new front fascia design and suspension upgrades over the previous model. Subaru says the suspension now features retuned coils and dampers "optimized for a better ride, handling, and steering response."
For the 2022 and 2023 model years, the Crosstrek Hybrid remains unchanged. 
What is the Crosstrek Hybrid's fuel mileage?
The Crosstrek Plug-In Hybrid offers up to 17 miles of pure electric driving. The subcompact SUV delivers an EPA-estimated 35 MPG/90 MPGe and 480-mile range.
Do I have to buy a used Crosstrek Hybrid from a dealership? 
CR says yes. According to the IRS, a car must be purchased from an authorized dealership that reports required information to you at the time of sale and to the IRS. Private sales, buying a car from a friend or family member or a stranger on Facebook Marketplace, for example, don't qualify.
Now that hybrid shoppers can get a $4,000 tax credit for a used 2019-2021 Subaru Crosstrek Plug-In Hybrid, it's a good choice for shoppers looking for a small SUV with a "go-anywhere" attitude. 
Thanks for reading, everyone. I hope you enjoyed this Subaru Crosstrek Hybrid story. See you tomorrow for my latest Subaru Report.
For additional articles related to the Subaru Crosstrek, here are a few of my top stories you may enjoy. 
My Must-Read Top Picks
Check out the YouTube video from Consumer Reports: 2019 Subaru Crosstrek Plug-in Hybrid First Impressions
I am Denis Flierl, a 12-year Torque News senior writer with 20+ years of Subaru and automotive journalism experience. I enjoy bringing you, the Subaru fans and customers, the most up-to-date Subaru news, reviews, and new model information. You'll find the latest Subaru stories on the Subaru page. Follow me on my The Dirty Subaru website, Dirty Subaru blog, SubaruReport, All Subaru, WRXSTI, @DenisFlierl, Facebook, and Instagram.
I've got you covered! - I cover all Subaru all the time - It's called the "Subaru Report." Check back daily for my expert Subaru analysis!
Please leave your comments below, share the article with friends, and post X to your followers! 
photo credit: main image Tucson Subaru