Who makes the absolute best new car ads? Check out Subaru's latest video on the all-new outdoor-themed 2024 Subaru Crosstrek Wilderness. The trim level is built on the next-generation Crosstrek subcompact chassis but with a more rugged attitude for active customers. It's also dog-tested and dog-approved. 
I have extensively covered the new Crosstrek Wilderness, even before it launched here in North America. The latest member of Subaru's Wilderness family could be the most critical new launch for Subaru of America this year.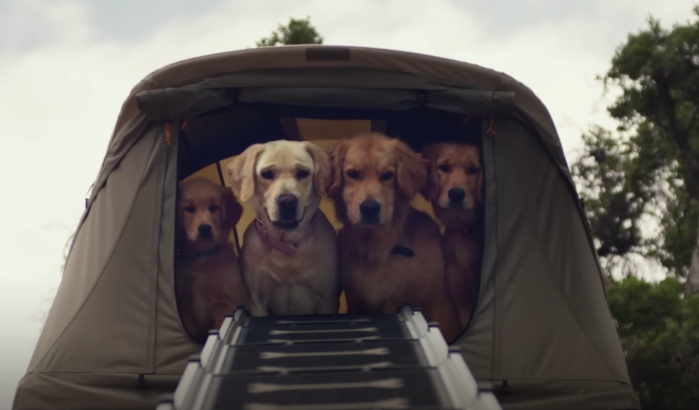 Subaru of America did not waste time involving the Barkleys with the new Crosstrek Wilderness. 
Here is what the new video from Subaru is about. The Barkleys are an adorable family of yellow labs you have seen many times unless you don't own a TV. 
In the new video, the Barkleys encounter an unexpected critter in a rooftop tent while camping in the Subaru Crosstrek Wilderness. 
Here is the YouTube video clip. It's Subaru's best work yet if you ask me. What do you think?
Here are a few comments from fans who watched the video.
@leslierussell9287 "LOVE this commercial. I am going to test-drive this model now. I loved my last Subaru Outback."
@skenzyme81 "How do we get them to climb the ladder?"
@lisaknox655 If I was in the market for a car, this commercial sold me!"
@nbuehster "I always like to joke about their slogan. "Dog scented, dog approved."
@troywoodson5384 "Very good ad campaign!"
Who is Subaru's ad company?
Subaru works with the ad agency of record, Carmichael Lynch. Last year, they were awarded an Adweek Media Plan of the Year Award for Best Cause Marketing campaign, spending $1 million or more. 
Animals, your kids, and other causes close to your heart are the three magic ingredients Subaru uses to secretly get you interested in their Forester, Outback, and Crosstrek vehicles. Subaru of America takes it beyond the TV ads and gets personally involved in animal's lives.
Through its long-standing cause partnership, Subaru of America has donated more than $30 million to the ASPCA in support of the animals in need nationwide that we work to rescue, protect, and care for year-round. Since 2008, Subaru says its partnership has significantly impacted the rescue, transport, well-being, and adoption of more than 74,000 animals across the country.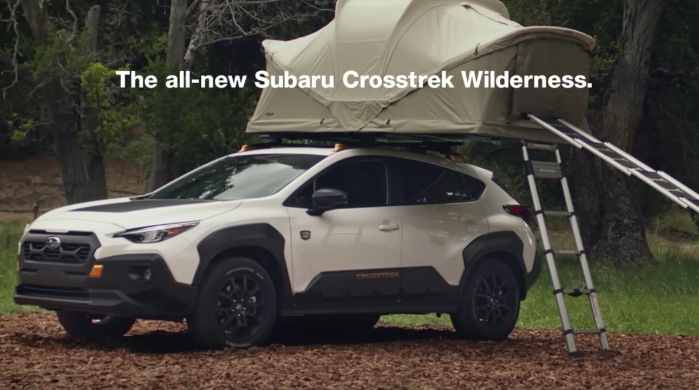 This new 2024 Subaru Crosstrek Wilderness spot ran two months ago, and the YouTube video already has close to 10 million views. It's brilliant marketing, and it's working. Subaru has their ad agency, Carmichael Lynch, to thank for much of their success.
Thanks for reading, everyone. I hope you enjoyed this Subaru Crosstrek Wilderness report. See you tomorrow for my latest Subaru Report.
Here are a few more of my top stories for you related to the Subaru Crosstrek Wilderness. 
Denis Flierl - I have over twenty years of Subaru and automotive journalism experience. I enjoy bringing you, the Subaru fans and customers, the most up-to-date Subaru news, reviews, and new model information. You'll find the latest Subaru stories on the Subaru page. Follow me on my The Dirty Subaru website, Subaru Report, All Subaru and WRX STI social media channels:  Also Facebook, Social Platform X, and Instagram. 
I've got you covered! - I cover all Subaru all the time. 
Please leave your comments below, share the article with friends, and post X to your followers! 
Photo credit: Subaru