The Ford Ranger is all-new for 2019. With its new generation will come a new personality. As we have previously explained in detail, the new Ranger has some significant differences from the older generations. For one, the Ranger is now much larger and will be much more modern with such features as a turbocharged engine, stop-start technology, and modern infotainment.
Maybe we are just biased, but our perception of the older Ranger was of an affordable, basic truck that folks bought with a purpose. That purpose was general utility and basic transportation. With the new Ranger starting at $25K in 2WD and ending up close to $40K with 4x4, the old trucks' personality may not be the same as the new Ranger's.
I live in a one-redlight town in rural New England. Three of my neighbors still have Ford Rangers from the older generation. All three are bare-bones and in perfect condition. All three are used for projects. Dump runs, moving items, one of my neighbors plows with his.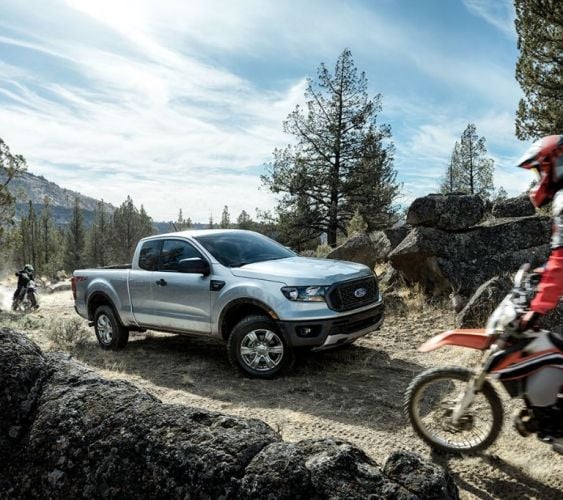 Related Stories:
- 2019 New Ford Ranger - Will It Have a Dusty Conditions Snorkel Option?
- Confirmed - New 2019 Ford Ranger Not Designed For Plowing
We took a look at the images that Ford is using to portray its new Ranger and not a single one shows the truck loaded with old junk, plowing, or pulling into a work parking lot. Rather, the truck is always shown in some sort of "lifestyle" activity. Have a look at the images we have plugged into this story and tell us in the comments below which of the images best capture what you might use a new Ford Ranger for. Keep in mind, we have plundered Ford's international media files as well as the U.S. images to make up this story. Don't focus on the vehicle's fine details. Rather, look at how the trucks are being used.