As chargers continue to become more and more price competitive, the new area for focus will be the features they provide. All EV chargers get the job done, but ease of use and value are the main differentiators. With that in mind, we tested the new S1 charger (EVSE) from ShockFlo.
Related Story: Tips From a Veteran - What To Know Before You Install A Home EV Charger
ShockFlo S1 EV Charger - What Is It?
The S1 is a Level 2 electric vehicle charger capable of operating on as much as 48 amps. This is a wall or post-mounted charger with an IP65 enclosure, which means it can withstand the elements if you need to mount it outside. The S1 also comes with an app and a novel card reader safety and security feature we have never before seen in any of your test chargers.
ShockFlo S1 EV Charger - How Much Does It Cost?
The 48 amp S1 from ShockFlo is priced at $439.10 on the company's website. Amazon also sells it, and Prime days are coming, so watch for deals there. There is a lower-amperage unit available for $345.28 that has a maximum operating amperage of 40.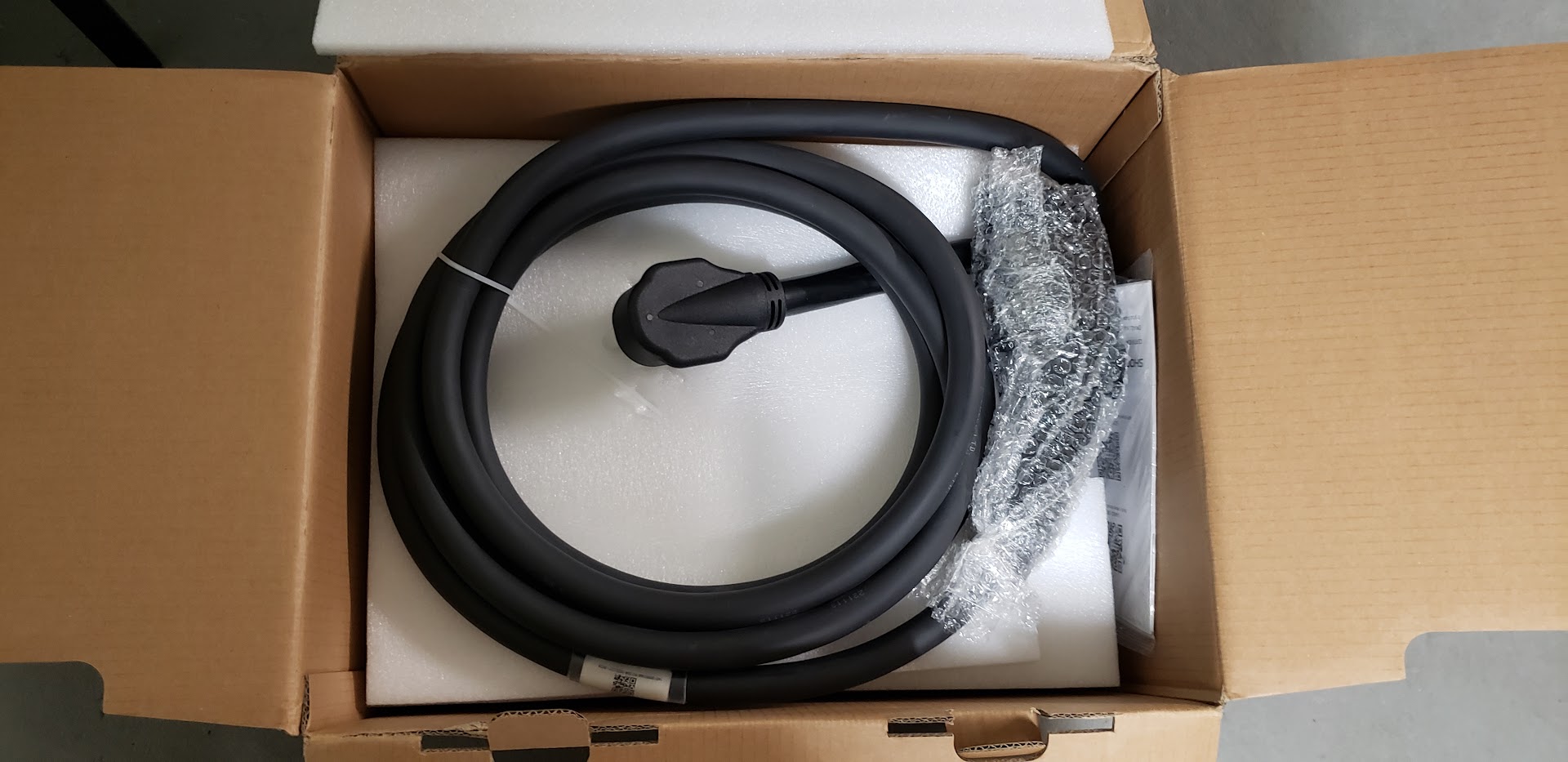 ShockFlo S1 EV Charger - Unpacking
Our test unit arrived in an overpack box with minimal paper. Inside, the ShockFlo S1 was nestled in snugly with minimal plastic foam, and the J-plug handle was encased in bubble wrap. Unpacking was simple, and the company made the manual and hardware obvious so they would not get accidentally discarded.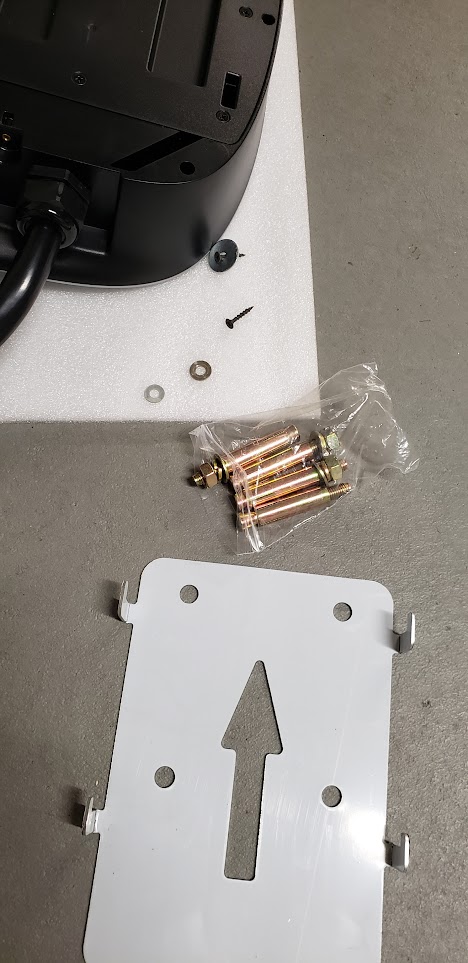 ShockFlo S1 EV Charger - Installation
I created a test backboard in my garage for EV chargers and accessories, so my installation is quite simple. No need for drywall anchors since the plywood is connected securely to many studs. ShockFlo includes some novel wall fasteners for those using drywall as the mounting surface.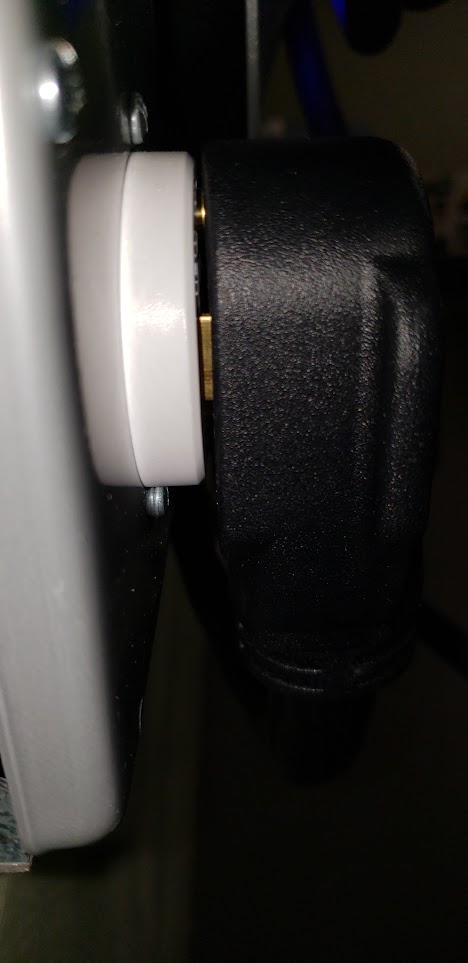 Since I do multiple tests in a month sometimes, I use NEMA 14-50 plug-in style EV chargers for testing. I suggest to all EV owners NOT to use plugs, but instead to have an electrician hard-wire in the charger. As you can see from the image above, the pigtail of the Charger is short and hard to bend. It puts pressure on the plug and is not flush when plugged in. This is not a problem unique to the ShockFlo unit.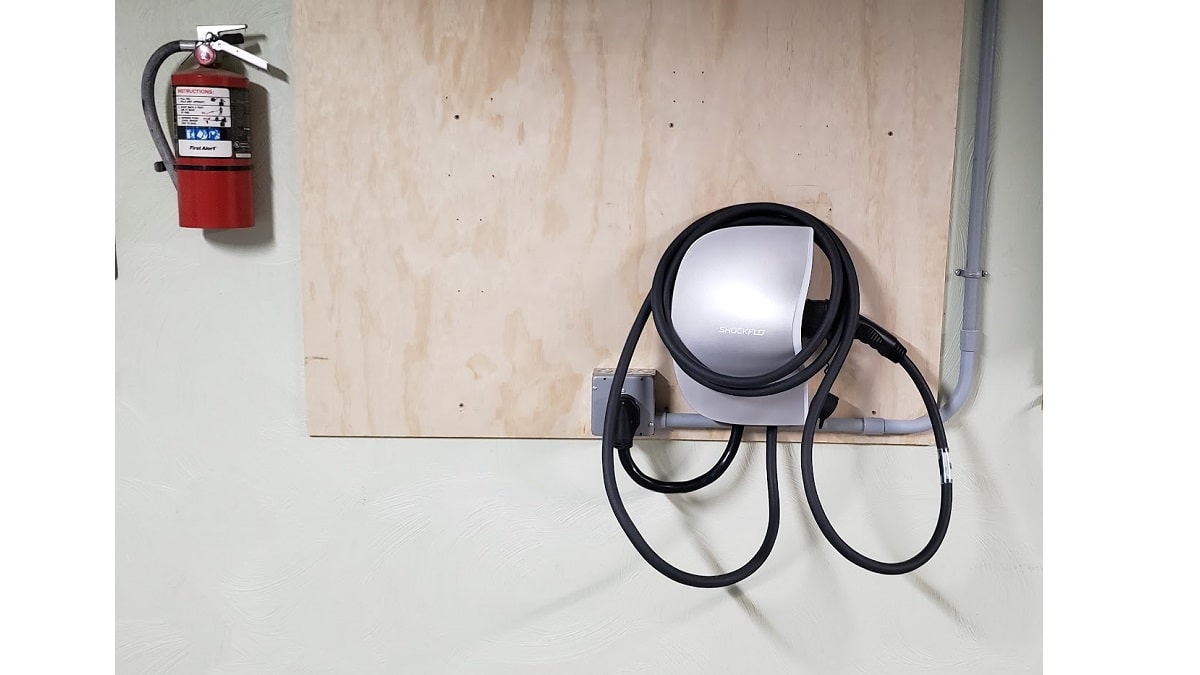 I had the ShockFlo S1 unpacked, laid out for inspection, mounted to the wall, and powered up in under 15 minutes from the time I started. The wall-mount bracket could not be easier to use.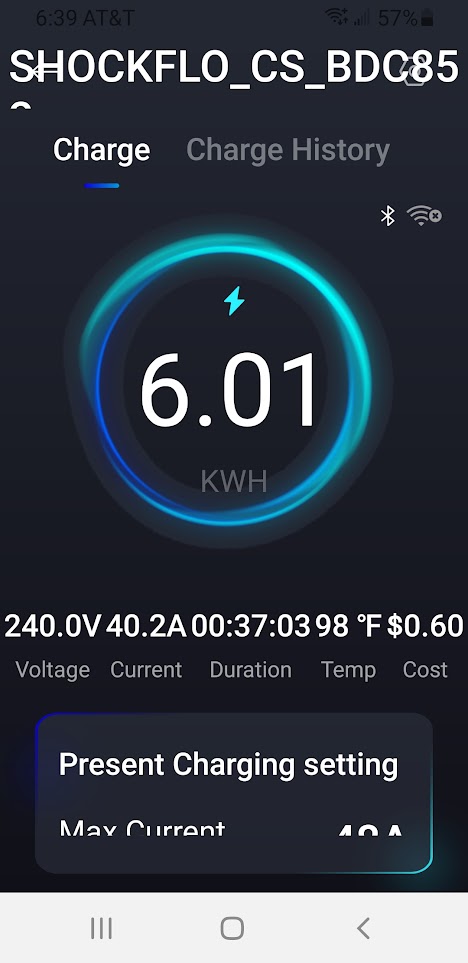 ShockFlo S1 EV Charger - App Installation and First Use
The ShockFlo S1 is a smart charger. You can certainly just plug it in and charge, but the app has many cool features we think nearly all owners will want to use. We downloaded the app from the Google Play store to an Android phone. The app has a ⅗ user rating on the store but just two user reviews since it is new. 
The app loaded quickly and seamlessly on my phone. After the app is ready, one creates an account, and then you can begin to pair the charger to your home's wifi. The charger uses Bluetooth to chat briefly with the charger, and you simply input your Wi-Fi password. This took us under two minutes to do. You name your charger, and you can input some info, such as your electricity rate.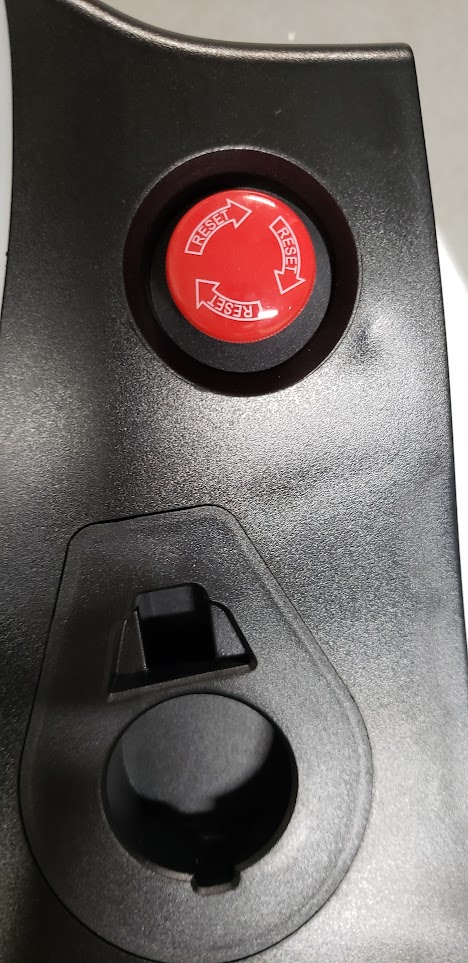 ShockFlo S1 EV Charger - First Challenge and a Tip
When we initially powered up the S1, it flashed red in 7-flash increments. We checked out the simple user guide and discovered that meant we had accidentally pushed the emergency stop button on the side. It can be reset quite easily with a quick twist. We did so, and we were ready to charge. We used a Mercedes EQS 580 media vehicle to accept the first charge.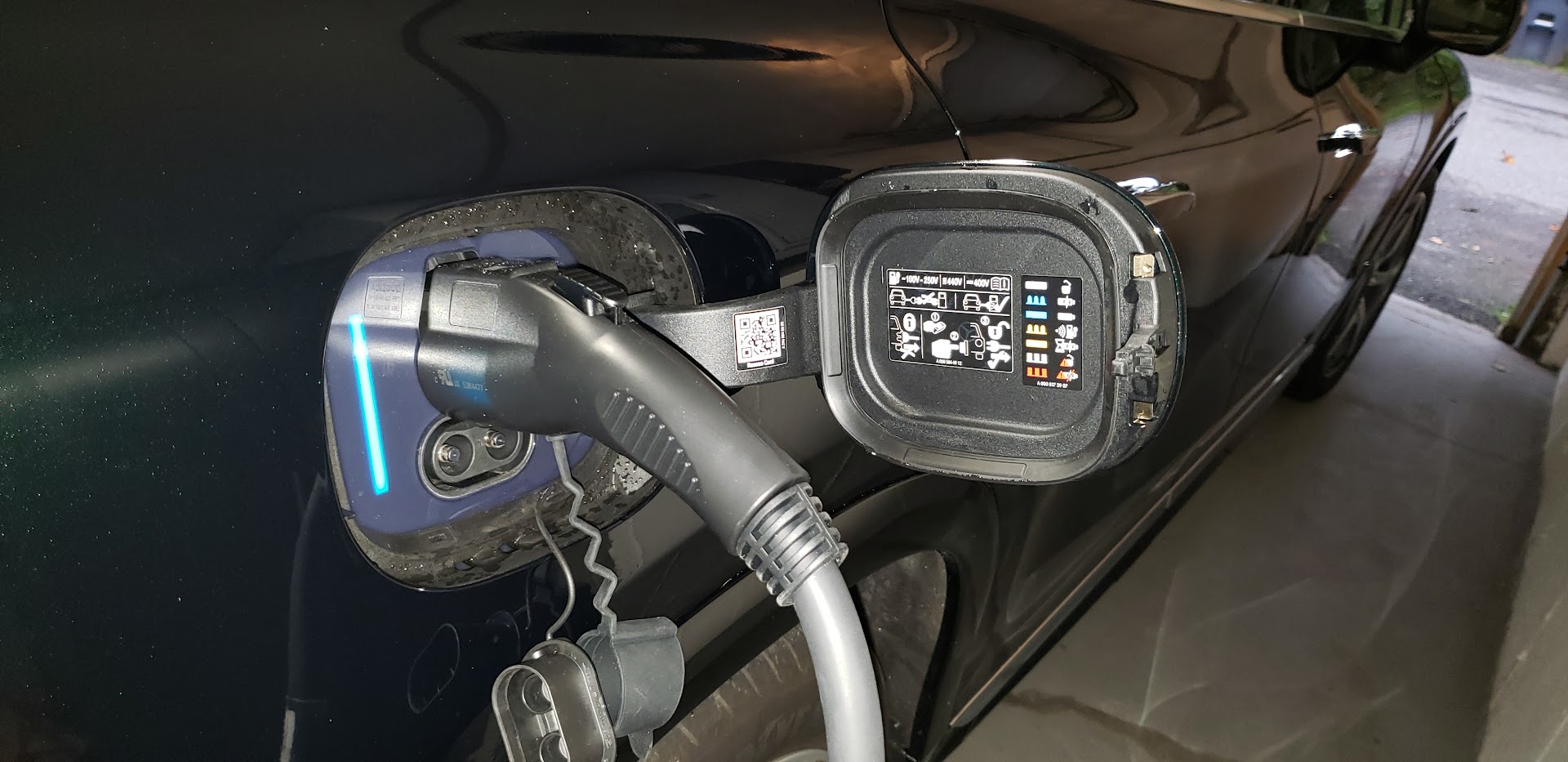 ShockFlo S1 EV Charger - J1772 "J-Plug" Handle 
The handle is of a high-quality plastic-type, and we found that it mated smoothly with our test EV. It goes in, and the click is satisfying. Removal is also smooth and it feels like the handle was perfectly designed.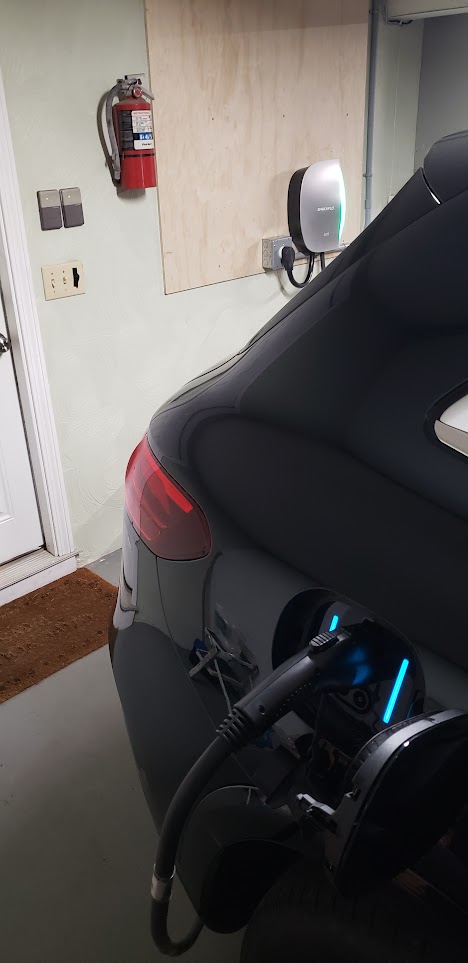 ShockFlo S1 EV Charger - Charging and App Usage
We charged the Mercedes, which was at about 80% state of charge for about an hour. The handle, cable, and the plug never got hot. Charging was smooth, and the charger displayed a 40 amp input current. To discontinue charging, the app has a stop feature. We repeatedly charged the test EV a few times, and the ShockFlo unit worked perfectly. The app is simple to use and offers the things you would expect, such as charger timing.
ShockFlo S1 EV Charger - RFID Card
The unit comes with a novel RFID card that allows the owner to lock out the charger. We feel it may work well for those who charge in a shared space, like a condo parking garage. 
ShockFlo S1 EV Charger - Cable Length
The cable length of the S1 is 17 feet. We have tested wall-mount chargers with cables a few feet longer, and indeed, longer is a plus. We had to back the huge EQS into the garage in order to charge, whereas three other chargers we have in our inventory could reach the rear fender charger port. Long cables are a plus if you need them but also a (sort of) minus because they add to your coiled cable length and cost. 
ShockFlo S1 EV Charger - Storage
We coiled the cable on top of the unit for storage, but if we owned the unit, we would get a bracket to hold the cable. The handle plugs in neatly to the side of the wall mount box, which we liked. 
ShockFlo S1 EV Charger - First Test Summary and Conclusion
Based on our testing, the S1 from ShockFlo is a high-quality unit with many plusses. We like the emergency stop button, the RFID security card feature, and the app. The price is also great. If we were shopping, we'd opt for the 40-amp unit for just under $350, and we would have it hard-wired. We may be mistaken, but we cannot recall a 40 amp wall mount charger with this low price that came with an app. 
If our media fleet sends over more EVs, we will do an updated story on the ShockFlo S1 EV Charger. Based on our initial impressions, this is a very good unit with many great features at a low price point. For more details on the S1's safety features, check out our prior story on the unit here. 
Test Notes: The charger in this story was provided at no charge by the manufacturer. Torque News does not accept payment for our reviews, and we do not have any direct advertisers on our paywall-free site. We offer to return all the products we test at the conclusion of testing. 
Images of ShockFlo S1 electric vehicle charger and Mercedes-Benz EQS 580 by John Goreham.
John Goreham is an experienced New England Motor Press Association member and expert vehicle tester. John completed an engineering program with a focus on electric vehicles, followed by two decades of work in high-tech, biopharma, and the automotive supply chain before becoming a news contributor. In addition to his eleven years of work at Torque News, John has published thousands of articles and reviews at American news outlets. He is known for offering unfiltered opinions on vehicle topics. You can follow John on Twitter, and connect with him at Linkedin.