Honda's New Prologue battery electric vehicle is due for sale in 2024. Today, the company released a phot gallery of images to show off its styling. Honda says that the Prologue's design features a clean and simple "Neo-Rugged" exterior. Inside, Honda assures loyal fans that the usual ample interior space and superb ergonomics will carry forward into the BEV era.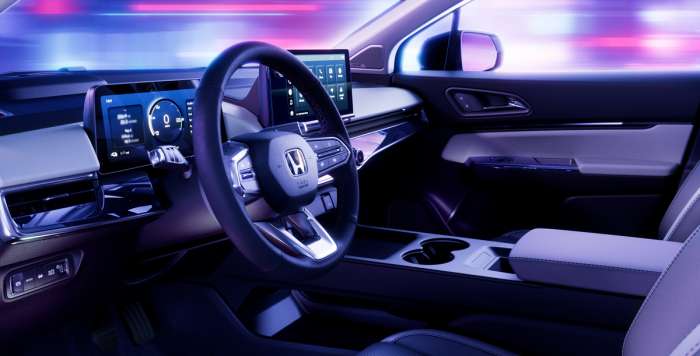 "Our goal was to create a clean harmony based on a rugged SUV image by coordinating the colors and materials to express neo-rugged design styling that's familiar to our customers and uniquely Honda," said Masaki Sumimoto, design lead for the Color, Materials and Finish.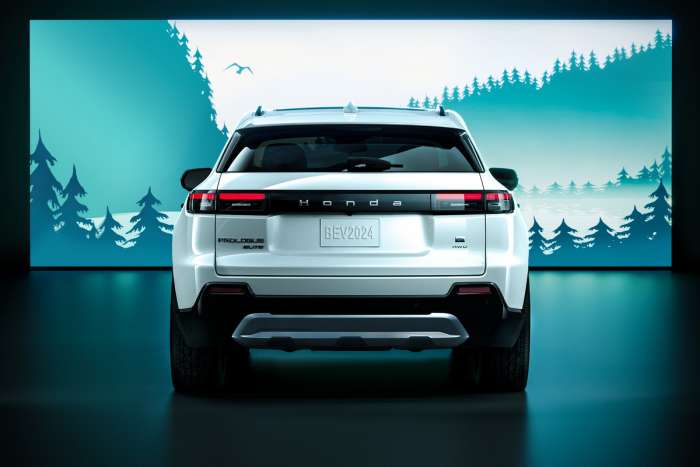 Like every battery-electric vehicle, the images and promises arrive years before the actual product. "We are not going to wait until 2024 to attract EV buyers, because we see a natural progression for a CR-V customer to Prologue with its slightly larger size, larger interior and capable handling," said Gary Robinson, vice president, automobile planning and strategy at American Honda. "We will support that transition now by putting smart strategies in place with the CR-V hybrid, that will enable our customers to transition to an EV."
Honda says that its research shows that hybrid-electric customers are among the first to move into full-electric products. To bridge the gap between today and when Honda has a BEV for sale, the company plans to increase the model mix of the 2023 CR-V to 50% hybrid. In addition, Honda will offer customers of the CR-V hybrid a shorter-term, two-year lease in ZEV states when that model comes to market in fall of 2022. This will allow a customer in targeted markets to easily transition into a Prologue when the new EV launches in 2024.
Tell us what you think about Honda entering the modern age of battery-electric vehicles fifteen years after its competitors and how you like the styling in the comments action below.
Images courtesy of Honda.
John Goreham is a long-time New England Motor Press Association member and recovering engineer. John's interest in EVs goes back to 1990 when he designed the thermal control system for an EV battery as part of an academic team. After earning his mechanical engineering degree, John completed a marketing program at Northeastern University and worked with automotive component manufacturers, in the semiconductor industry, and in biotech. In addition to Torque News, John's work has appeared in print in dozens of American news outlets and he provides reviews to many vehicle shopping sites. You can follow John on TikTok @ToknCars, on Twitter, and view his credentials at Linkedin
Re-Publication. If you wish to re-use this content, please contact Torque News for terms and conditions.