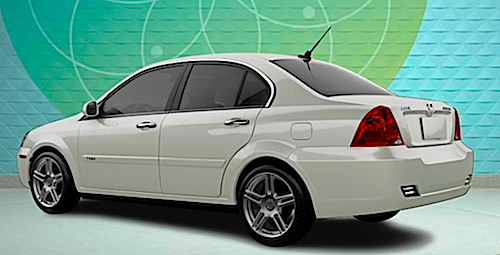 Motor Trend Names CODA 2013 Car of the Year Contender
Please
SHARE
with friends and include TorqueNews in
Google Alerts
for tomorrow's interesting stories.
If you've ever wondered when are we going to get there, today might be a good day to read the news and check out what is happening in the automotive journalism industry. The venerable Motor Trend is naming the 2013 CODA as one of its cars on the Car of the Year Contender. Maybe we are here after all when a traditional car magazine names a new kid on the block as a potential car of the year, and at that, an electric car.
CODA. What hasn't been said about the CODA yet? From its unassuming lines to its respectable performance, after spending a day behind the wheel of the CODA in mixed traffic, I never experienced any range anxiety at any moment. You can read more about here, CODA Officially Removes The Range Anxiety, here, CODA Says Electric Car Benefits A Good Deal To Many, and there, CODA Gives You 10,000 Free Miles.
Motor Trend's High Praise. Once we get over the shock, Motor Trend recognizing the unassuming CODA that by far over delivers in the performance department compared to its competition is not such a surprise. The car has more range, more room and seemingly, longer battery life than any other electric car on the market today for roughly the same price. It should not be too surprising to see a traditional car magazine turn an intriguing eye to a car with so much potential.
Beauty Is In The Eye Of The Beholder. One thing that actually works to CODA's advantage is that it blends into any garage, on any street without raising an eyebrow. In fact, it will no doubt find strong support with people who just need a regular looking sedan that runs frugally on electricity. For you and I who happen to love "beautiful" cars, the CODA might look like any other car, but for many, this is not a problem. But the CODA is beyond a cheap Chinese knock off. The CODA's design holds a few surprises many might not be aware of and should answer a few questions. First of all, the car is based on none other than a Mitsubishi 2000 platform reworked from the current Hafei Motor Co.'s offering. In other words, CODA went in and redesigned a lot under the surface in order to increase rigidity, structural components and make the car safe enough to drive on our highways and roads.
Pages
Please
SHARE
with friends and include TorqueNews in
Google Alerts
for tomorrow's interesting stories.