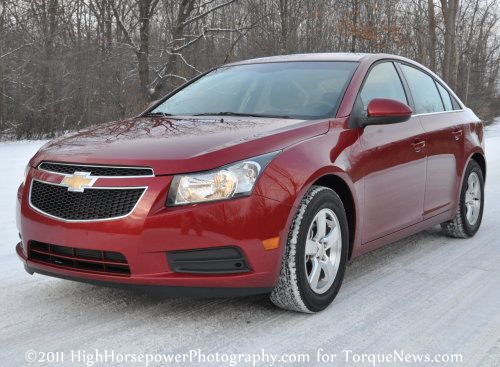 General Motors recalls 2011 Chevrolet Cruze sedans for steering wheel risk
Please
SHARE
with friends and include TorqueNews in
Google Alerts
for tomorrow's interesting stories.
According to The Detroit News and the NHTSA, the new 2011 Chevy Cruze recall is based on a single car that had the steering wheel come loose – although there was no accident caused by the incident and no injuries. However, once GM received the report of the possible problem of the steering wheel being incorrectly fastened, they inspected over 2,000 still in their possession and hundreds more at dealerships around the country without finding another vehicle with a loose steering wheel.
Even though there has been only one instance of a 2011 Chevrolet Cruze steering wheel coming loose, this situation could make it near-impossible to control the vehicle once the wheel has become detached from the steering column. Toyota's carelessness with safety procedures have taught American automakers a lesson and even though the likelihood is low, the risk of injury should it happen is high so GM is getting them back to dealers.
Over 100,000 Chevy Cruze sedans have been built and sold in the US without another report of this issue, but to be safe General Motors is recalling 2,100 units in the US and another 400 in Canada. The recall, which is expected to begin on April 12th, will ask those owners to return to the dealership where the steering wheel assembly will be inspected for proper tightness.
Source: The Detroit News, NHTSA
Other GM News:
Introducing the 2012 Chevrolet Centennial Edition Corvette
Chevrolet Volt wins gold, OnStar wins silver in 2011 Edison Awards
GM slips from the top spot in March 2011 US sales
The Chevrolet Volt outsells the Nissan Leaf in March 2011
Mustang rebounds but falls short of Camaro in March 2011 sales
Please
SHARE
with friends and include TorqueNews in
Google Alerts
for tomorrow's interesting stories.