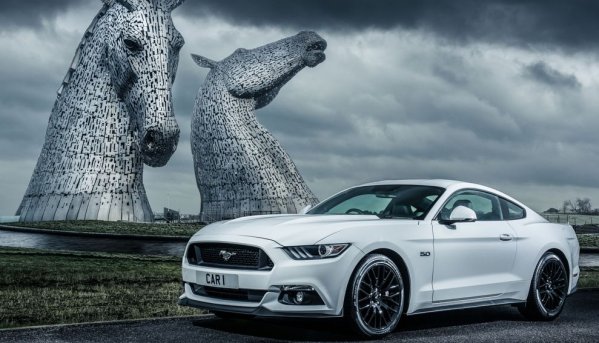 Ford Confirms Mustang as the World's Bestselling Sports Car for 2016
Please
SHARE
with friends and include TorqueNews in
Google Alerts
for tomorrow's interesting stories.
The Ford Mustang was the bestselling sports car in the United States in 2016, beating the Chevrolet Camaro, the Dodge Challenger, the Chevrolet Corvette and every other sporty 2-door car in America. We learned during the course of 2016 that the Mustang was also the bestselling sports car at least month to month in Germany, China, the UK and many smaller foreign markets. With the Mustang leading the US market by a comfortable market and leading so many other key markets during the year, we expected that Ford's famous 2-door would be the bestselling sports car in the world, we today, the Motor Company confirmed it.
The Ford Mustang was the bestselling sports car in the world for 2016 based on global new vehicle registrations.
"The legacy of Mustang continues to grow, and in places it never reached before," said Mark Schaller, Ford Mustang marketing manager. "We continue to make it available in new markets, and drivers in those markets continue to respond with resounding approval."
6th Generation Mustang Shines Globally
The 6th generation of the Ford Mustang was introduced late in 2014 for the 2015 model year, with a global debut program and a global sales rollout like the muscle market has never seen. Never before has an American muscle car been introduced from day 1 as a global vehicle, but the world has responded very positively to the Mustang in pretty much every key market.
Since the 2015 Ford Mustang first went on sale, the Motor Company has sold more than 395,000 examples around the world and of those, 98,000 were sold outside of the United States. In 2015, roughly 8.75% of the Mustangs built at the Michigan Flat Rock Plant were shipped outside of the USA and for 2016, that number doubled to 17.5%. Ford expects that the percentage of Mustangs built will continue to grow to 30% for 2017, even as the Mustang continues to lead the US market by a comfortable margin.
This growth during 2016 was due in part to big improvements in Germany and China, along with joining a long list of new, smaller markets including New Caledonia, Gibraltar and Bonaire. Even though Chinese Mustang sales are far below American sales, China is the world's biggest automotive market and a 74% improvement in Ford Mustang registrations during 2016 played the biggest role in the global title – after the American market, of course.
Numbers Will Continue to Grow
Even though the Ford Mustang has seen impressive sales growth over the past two years, the availability of the new, improved 2018 Mustang should make the car even more popular around the world. Also, the 2018 Mustang will introduce Ford's pony car to three new markets – Brazil, the Palau Islands and the Ivory Coast – along with three other markets which will be announced later this year.
Pages
Please
SHARE
with friends and include TorqueNews in
Google Alerts
for tomorrow's interesting stories.