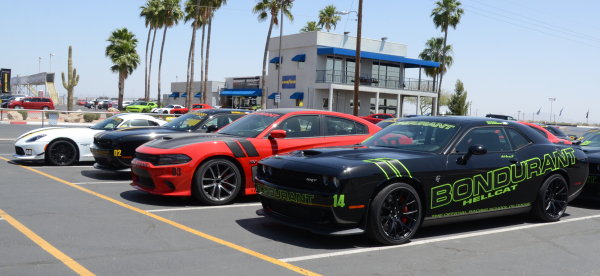 Dodge Dominates Rear-Drive Sales for 2016
Please
SHARE
with friends and include TorqueNews in
Google Alerts
for tomorrow's interesting stories.
The Dodge Brand offers one of the most elaborate lineup of rear wheel drive, performance oriented cars in the US market with the Challenger in the coupe segment, the Charger in the sport sedan segment and the Viper in the supercar/premium sports car segment. With this in mind, it should come as no surprise that during the 2016 calendar year, Dodge sold more performance oriented cars than any other automaker doing business in the USA.
2016 Dodge Rear Wheel Drive Sales
During the 2016 calendar year, Dodge sold 95,437 examples of the Charger, making it the bestselling car in the FCA stable and the bestselling rear wheel drive sedan in America. It should be noted that the Charger is also available with all-wheel drive (in fairly limited numbers), but in terms of rear-drive platform sedans – no car of this type outsold the Charger.
Next comes the Dodge Challenger, which is finished third in muscle car sales and third and overall 2-door sales for the 2016 year with 64,433 units sold. The Challenger will also be offered with all-wheel drive starting later this year, but for 2016 – every Dodge coupe was rear-drive.
Finally, the Dodge Viper continues to plug along, moving 630 units during 2016.
When you add up the sales of the Charger, Challenger and Viper, you get a total of 160,500 rear-drive-based vehicles sold during 2016.
Dodge Versus the Competition
When looking at the cross-town competition, Ford Motor Company doesn't have a rear-drive platform sedan, nor did they offer a premium performance car for 2016. The Ford Mustang led the muscle car segment and all 2-door sales in 2016, but with no RWD sedan or supercar – Ford fell far short of Dodge.
Chevrolet has the most complete package in challenging Dodge, with the Camaro, the Corvette and the SS sport sedan. The Camaro beat the Challenger to finish 2nd in the muscle car sales race and the Corvette comfortably beat the Viper (and every other premium performance car), but with the SS performance sedan selling in such low numbers compared to the Charger – Dodge beat Chevy in RWD sales. Even if we expand the race across entire automakers and include all of the RWD-based Cadillac sedans, Dodge sold more RWD cars than General Motors did in 2016.
Really, the biggest advantage for Dodge is the Charger, which far outsells every other rear wheel drive sedan sold in the US. While several foreign automakers are known for their performance-minded rear wheel drive sedans, including Mercedes Benz, BMW and Lexus, none of them have sales which come anywhere close to the Dodge Charger.
Pages
Please
SHARE
with friends and include TorqueNews in
Google Alerts
for tomorrow's interesting stories.