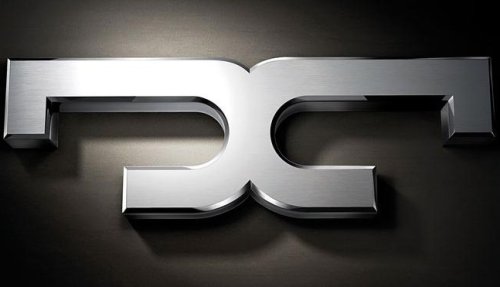 DeTomaso boss Rossignolo arrested in probe for $9.2 million in public funds
Please
SHARE
with friends and include TorqueNews in
Google Alerts
for tomorrow's interesting stories.
Gian Mario Rossignolo intended to generate a rebirth of the DeTomaso brand beginning with the production of a new crossover/sport utility vehicle, a new offering in the limo segment and the return of the high performance DeTomaso Pantera supercar. The new DeTomaso brand had planned to use a former Pininfarina factory in Turin Italy to build these new models with roughly 1,000 workers hired and trained to run the plant. Unfortunately, those 1,000 workers have been temporary layoff since 2010.
Part of the DeTomaso business plan included public funding to turn around the Turin factory, which included millions of dollars to go towards a training project. Overall, the company received roughly $9.2 million US dollars (7.5 million Euros) to bring the brand back to life but when the automaker began complaining of financial issues, Italian authorities asked tax police to look into how the millions of dollars of public funding were being used. Unfortunately for the DeTomaso bosses, the early stages of the investigation found that funds may have been channeled to privately held bank accounts – one of which reportedly belonged to DeTomaso head and former Fiat executive Gian Mario Rossignolo. The other two accounts were allegedly held by the head of DeTomaso's human resources office and "a financial intermediary".
Anyone who has watched the awesome movie "Office Space" knows that money laundering occurs by channeling money through an intermediary in an effort to hide its source so that "financial intermediary" could indicate that these three men are accused of some sort of money laundering campaign involving those mysterious bank accounts. Click here for more on the DeTomaso bankruptcy.
Tax police believe that the DeTomaso executives in question fabricated a bank guarantee in order to receive funding from both the Piedmont region of the Italy as well as the European Union. In May, the Piedmont authorities asked DeTomaso to return the 5 million Euros ($6.1 million US dollars) but DeTomaso effectively replied recently by filing for bankruptcy. Rossignolo is currently on house arrest while the Italian tax officials continue to conduct their investigation into the use of the $9.2 million in publically granted funding.
This comes as bad news to those hoping to park a new DeTomaso Pantera in their garage in the near future as this embezzlement scandal will almost certainly spell the end of the DeTomaso brand. With the company reportedly broke and seeking bankruptcy protection while the highest ranking company official is being investigated for possibly stealing almost $10 million dollars in public funds – there isn't a very good chance that the DeTomaso brand will ever see the rebirth envisioned by Rossignolo.
Pages
Please
SHARE
with friends and include TorqueNews in
Google Alerts
for tomorrow's interesting stories.