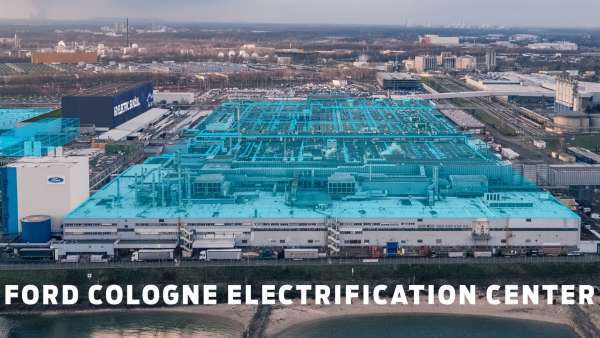 Ford Challenges Tesla Giga Berlin With a 1 Billion EV Plant in Cologne
Ford will support its massive European EV operation by investing $1 billion to modernize its vehicle assembly facility in Cologne, Germany. The plant will go from a simple production plant to the "Ford Cologne Electrification Center" to manufacture electric vehicles.
Volume production of passenger models in Ford's 1 Billion EV plant will begin in 2023 at the Cologne plant, starting with one European-built model. A second model could be built at the Cologne Electrification Center, but Ford will decide that at a later date.
Announced today, Ford goes "all-in" on electric vehicles in Europe; invests $1bn in transforming Cologne facility into an electrification center.
So welcome to Giga Berlin's new big competition in Germany, to Ford Cologne Electrification Center.
If you like this short format, please click Join to get more short EV reports, with less than 60 seconds duration.
Armen Hareyan is the founder and the Editor in Chief of Torque News. He founded TorqueNews.com in 2010, which since then has been publishing expert news and analysis about the automotive industry. He can be reached at Torque News Twitter, Facebok, Linkedin and Youtube.