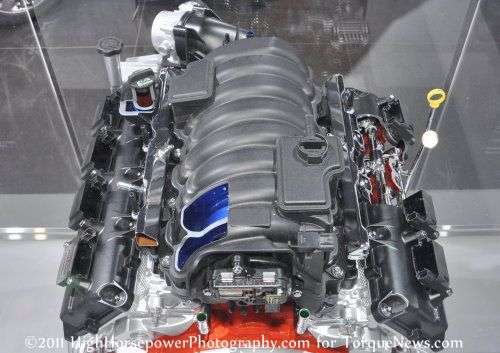 TorqueNews Image Trivia - Name This Engine
Below is an overhead look at a modern high performance engine in cut-a-way form from the 2011 Detroit Auto Show – although this engine made its production debut in 2010. This engine's roots trace back to the 1950s as it helped spawn the original high performance era in the United States but its time was short-lived. This new version is among one of the highest horsepower engines available in a standard production vehicle in the United States.
Hint: we are looking for a name and a number for this engine.